8 ways Deadline Day could have been even more exciting - from crocodile pits to Limp Bizkit
Deadline Day was okay... but could it be better?
Watch more of our videos on Shots! 
and live on Freeview channel 276
Visit Shots! now
Nothing beats the drama of Transfer Deadline Day. The intrigue, the anticipation, the twists and turns - all so unpredictable, all so... dull? Yeah, that's right, I said it. Deadline Day may traditionally provide some of the most supposedly memorable moments of the footballing calendar, but at this point, we've seen it all before, and even the most compelling of formats require the odd shake-up every now and again.
Far be it from me to tell the TV execs and governing body big-wigs about how they could get the very best from their collective product, but I'm going to try anyways. Deadline Day has grown a tad stale, for my money, and with even just a handful of these quick and easy alterations, I think in the future it could provide the kind of gripping season finale that primetime HBO dramas can only fantasise about. So, without further ado, shall we?
Transfer Deal or No Deal
Quite simple, this one. Picture the scene; your club is in desperate need of a new left-back heading into the final throes of the transfer window. They could, of course, spend hours tensely negotiating a deal for a long-term target, firing faxes back and forth like a game of bureaucratic Pong, all while dealing with the dual risks of looming time limitations and fickle temperaments. Or, in an innovative and thrilling twist, they could partake in a game of Transfer Deal or No Deal.
The format is a familiar one; twenty-two boxes, one Banker, one Noel Edmunds. The big difference this time, however, is that instead of prize money, each tiny cardboard casket contains an available professional footballer. You might get a Joao Cancelo, you might get the retired, creaking husk of a Razvan Rat. You pays your money, you takes your chance.
Would it be box office entertainment? Absolutely. Would anybody agree to it? Absolutely not.
The Paintball Steal Clause
A fantastic, overly-convoluted name for a landfill indie band, The Paintball Steal Clause is also delightfully straightforward. Upon a player arriving at his prospective new club's training ground to complete a medical, he will be met by a car park full of representatives from other interested parties. And they all have paintball guns.
From there, it is an old school gauntlet run. If said player can make it to the safe confines of the training ground atrium without being hit, he can continue with his proposed deal as planned. If, however, he is struck by a pellet from any of the clubs waiting to ambush him, then they have the right to bundle him into a van and take him to their own training ground, where the process begins all over again, ad infinitum, until he signs a contract, or the transfer deadline passes.
Amdram Transfer Requests
Any player who wishes to force through a transfer on Deadline Day should be made to write and perform a one minute, one-man sketch in which they explain and justify their reasons for wanting to leave their current club. These would then be shown during advert breaks on Sky Sports News throughout the day. I mean, who wouldn't want to see Harry Maguire clumsily orate a hastily-scribbled soliloquy, or Ruben Loftus-Cheek express their deepest most lamentations through the medium of modern dance?
And for those worried about a loss of revenue for SSN, I have two simple words for you: product placement. Because the only thing better than watching Sander Berge strain and contort his face until a solitary tear rolls down his cheek is watching Sander Berge strain and contort his face until a solitary tear rolls down his cheek while he holds a cool, crisp Mountain Dew for no apparent reason.
Doppelgangers!
Does what it says on the tin. Just a load of doppelgangers who bear a startling resemblance to exit-bound players being sent out to various touted destinations around the country. Try and decipher who the real Phil Jones is. Fun for all the family!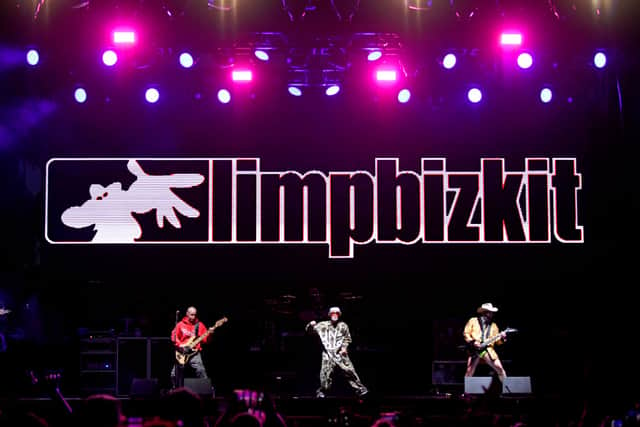 Get Limp Bizkit to record a special one-off Sky Sports News theme
Hey, if it's good enough for turn-of-the-millennium WWE, it's good enough for me. While we're at it, get Jim Ross in front of that autocue in a yellow tie and a Stetson. The man's called enough Royal Rumbles to know how maximise the dramatic value of a shock arrival, and lord knows we need some way of spicing up deal sheets.
Sophie's Choice... with crocodiles
In the event of a club being linked with more than one target in the same position at the same time, said targets will be tied up and suspended above an Olympic-sized swimming pool filled with ravenous crocodiles. Now, not only are clubs deciding on who would be the best candidate to help them with their looming title charge/relegation dogfight (delete as applicable), they are also deciding who lives and who has to fight to the death with sixteen starving semiaquatic reptiles. Choose wisely, folks...
The Masked Winger
A blatant rip-off of The Masked Singer, but instead of butchering chart smash hits, it's just a bunch of footballers dressed as rhinoceroses and baked potatoes showing off their skills in the hope of securing a big money move. Completely removes the judgemental element of prior reputation, as well as throwing in the uneasy poeticism of watching a pigeon remove its own head to reveal Jonjo Shelvey's smirking face.
Move the Sky Sports News studio to an active volcano
Everything is more exciting in an active volcano.