Every Premier League club's season summed up by Succession - including Arsenal, Man Utd, and Tottenham
No Premier League, no Succession - what are we supposed to do now?
Watch more of our videos on Shots! 
and live on Freeview channel 276
Visit Shots! now
All good things must come to an end, but do they all have to wind down at the same time? In the span of 24 hours this Bank Holiday weekend, both the Premier League campaign and HBO's smart-mouthed stress juggernaut Succession will conclude. All at once, I will have to find replacements for two integral facets of my conversational repertoire.
Ever the opportunists, however, we here at 3 Added Minutes were never going to pass up a chance to shoehorn the two together into one tangentially relevant article. And so, without further ado, here is every Premier League club's season summed with a fitting quote from four of the most iconically stunning series of television ever made.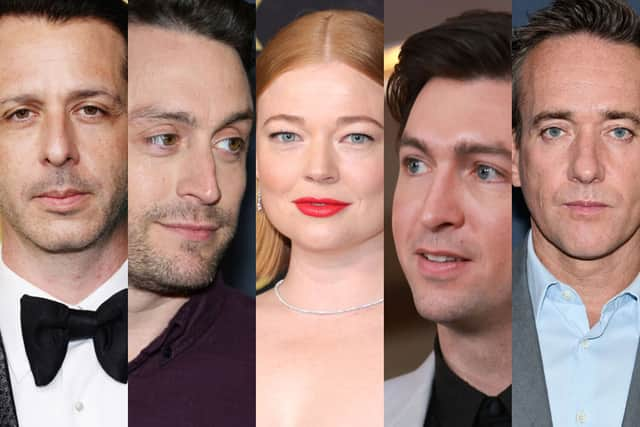 Arsenal
"The dance of the sugar-plum failure." - Roman
Such a wonderful season that promised so much and has ultimately ended with nothing tangible to show for it. Labelling Arsenal's campaign a failure might be harsh, but there will certainly be those, both within and without the club, who feel that way.
Aston Villa
"I'm lookin' forward to seeing more of the Balkans." - Frank
In a Europa Conference League with just one game left to play? Fire up Trivago, the Villans are going on an adventure. Maybe.
Bournemouth
"I mean, I haven't done anything wrong, I just think if everyone's showing up to battle in armour, then I feel kinda exposed here in my loincloth. Bad visual." - Greg
When Bournemouth arrived in the Premier League last summer, the general assumption was that they were going to get well and truly pestled. A remarkably quite transfer window did little to dispel that fear. After a couple of early wobbles, however, they have come good in a big way.
Brentford
"You did good, son. Make yourself at home." - Logan
Second season syndrome? Forget about it. The Bees have got their feet in firmly under the table, and they're not going anywhere.
Brighton
"I'm going to go to court to get an emergency court order to stop you leaving the city!" - Kendall
Brighton are known as a selling club, but after qualifying for a Europa League spot for the very first time in their history, they'll be battening down the hatches to ensure that manager Roberto De Zerbi doesn't go anywhere this summer.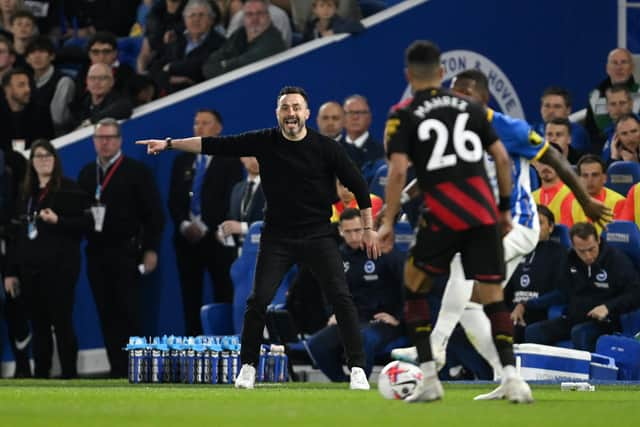 Chelsea
"I just wonder if the sad I'd be without you is less than the sad I get from being with you." - Tom
Club legend Frank Lampard has come in as interim manager and somehow made things vastly worse, which is quite the achievement when you consider how bad they were before his arrival. The sooner Mauricio Pochettino takes over in the dugout, the better.
Crystal Palace
"Worried that I agreed to be CEO of a dumpster fire pirate death ship." - Rhea
Roy Hodgson took a serious roll of the dice when he agreed to return to Crystal Palace with the club on the brink of a relegation cockfight. Full credit to the affable veteran, however, this is one dumpster fire pirate death ship that he has been able to steady with relative ease. The only question that remains is whether or not he will still be in charge next season.
Everton
"It's a long way back from pond life because you failed to get me a double shot." - Tom
Relegation would be a catastrophe for Everton. With their reputation as one of the top flights last true omnipresents to preserve, and with an incomplete stadium sat on the banks of the Mersey, they have more reasons than most to be afraid of the Football League. If they do go down, a prolonged record of poor recruitment, followed by a lack of meaningful recruitment, will be largely to blame.
Fulham
"How am I supposed to follow this? He just promised them eternal life." - Tom
After a wholly unexpected stellar campaign, Marco Silva now faces the most difficult task of all; doing it again next season. In fairness, you wouldn't bet against him.
Leeds United
"I'm intrigued to see how he gets out of this one." - Shiv
Even Big Sam, the great escapologist that he is, must be wondering whether he's bitten off more than he can chew at Elland Road. If Leeds are to survive this weekend, they must beat Tottenham, and then hope that both Everton and Leicester City capitulate. Never say never, but the chances feel slim to minimal.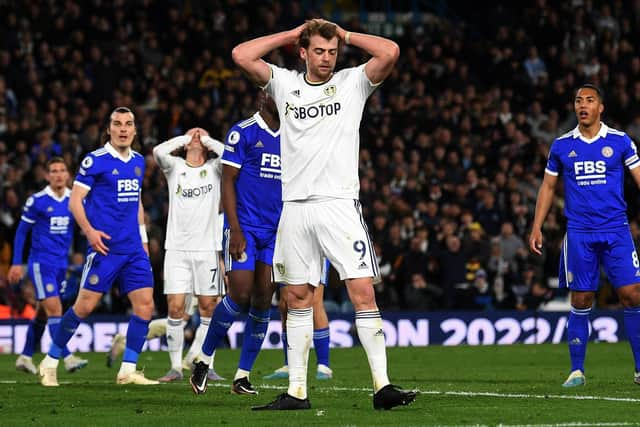 Leicester City
"Poor b*******. Hanging in the window like Peking duck." - Karl
For the longest time this season, it has felt like a matter of when rather than if Leicester's relegation would be confirmed. Quite the fall from grace for a club who were Premier League champions just seven years ago.
Liverpool
"It's a f****** tightrope walk on a straight razor. Five-hundred-foot reputational drop." - Kendall
After a season in which they continually underwhelmed, Liverpool somehow managed to move themselves into a position in which they had an outside shot of a top four finish. In essence, they needed to win all of their remaining matches and hope for favours from elsewhere. It was high stakes stuff. You fear that last weekend's 1-1 draw against Aston Villa could be the slip that slices the femoral artery of their Champions League hopes.
Manchester City
"I don't know, he's just moseying. Terrifyingly moseying." - Greg
Quite happy to lurk about behind Arsenal for the vast majority of the season, City did what City do best and pounced at just the right moment to wrap up a fifth title in six years. At this point, it is just plain scary.
Manchester United
"Cat food Ozymandias." - Shiv
All that wealth, all that opulence, and yet still so little substance to show for it.
Newcastle United
"What am I going to do with a soul, anyway? Souls are boring. Boo, souls!" - Greg
On the one hand, a shady petrostate who have been heavily criticised for their severe and repeated human rights violations. On the other, Champions League football...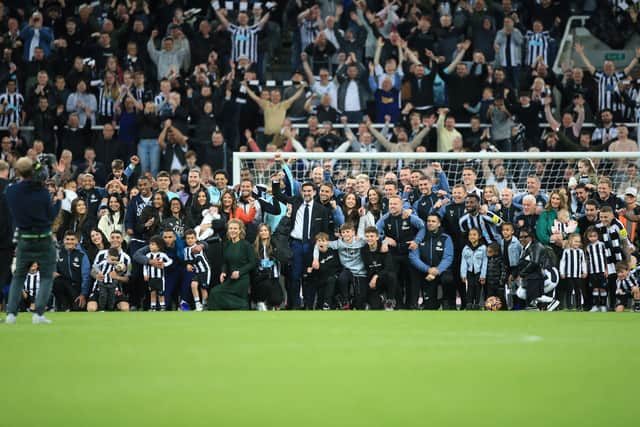 Nottingham Forest
"She's brought a ludicrously capacious bag. What's even in there, huh? Flat shoes for the subway? Her lunch pail? I mean, Greg, it's monstrous. It's gargantuan. You could take it camping. You could slide it across the floor after a bank job." - Tom
There was a sense that Forest were doing something distinctly gaudy when they signed all those players last summer. Credit to them, though, the gamble has paid off, just about.
Southampton
"You are not serious people." - Logan
An unfunny joke of a campaign that has justly culminated in relegation.
Tottenham Hotspur
"It was supposed to be choreographed. That was about as choreographed as a dog getting f***** on roller skates." - Logan
In a season of chaotic campaigns, Tottenham's was one of the most chaotic of them all. A managerial sacking, two interims, and a roller coaster of form and consistency have left Spus with much soul-searching to do this summer.
West Ham
"Yeah, we, uh, we didn't know what to do this year, um, you know, we watch history, we make history, and then one day, we become it." - Kendall
Wickedly lost for most of the campaign, the Hammers have somehow managed to stagger their way to safety and the realistic possibility of a European trophy. History in the making, indeed.
Wolves
"You're scheduling your grief?" - Tom
Wolves stumble across a world class manager and then just months later talk of looming financial restrictions sparks speculation over his future at the club. Get those crying hours booked in now.