Wolves are ten points clear of the relegation zone, having become the fourth team to survive despite being bottom at Christmas. They have a former Real Madrid and Spain manager as their head coach, several highly talented young players in their squad, and on the surface look like a club moving in the right direction. You don't have to scratch too far down to find the problems, though. Wolves are at a crossroads and need to get this summer's business exactly right if they want to avoid becoming a cautionary tale for other Premier League clubs.
The Premier League's FFP rules allow clubs to lose up to £105m over a three-year period. Wolves posted a loss of £46.1m in the last financial year, and had a net spend of around £100m on transfers this season. Another substantive loss is on the cards, and could put their long-term position in serious jeopardy.
To make matters worse, Julen Lopetegui was left out of the loop, saying before the 1-1 draw with Everton that chairman Jeff Shi hadn't made him aware of the issues until very recently and that there is unlikely to be much money to spend this summer. As Lopetegui put it, "it's very difficult to compete in the Premier League without investment", which in the era of the hyper-wealthy superclub may be rather underselling the issue.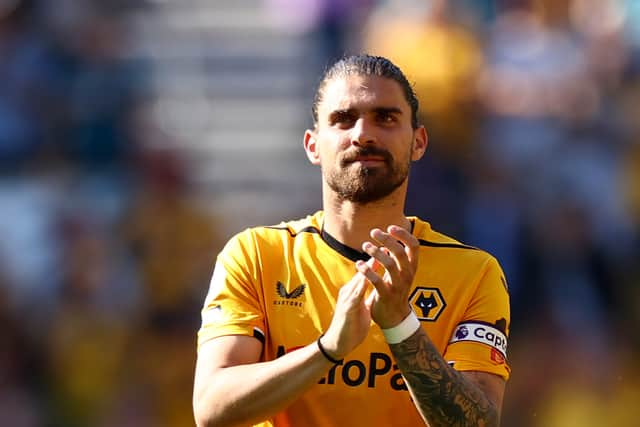 There is now fevered speculation across the British press that Lopetegui – who has two years left on his contract – may leave the club if he isn't given reassurances about their ability to improve the squad this summer. Improvement is plainly needed – they didn't end up dead last in the league in the first place without good reason – and with numerous players likely to depart Molineux in the immediate future, a rebuild is necessary. If there are no funds with which to play, next season could be a very long one.
Wolves' controversial partnership with superagent Jorge Mendes may be a part of the problem. His influence over their transfer dealings has certainly worked well at times – his placement of Rúben Neves while Wolves were still in the Championship was the equivalent of tapping in the Atari code in the second tier – but he's also provided the club with several mediocre players on high wages, with the likes of Nélson Semedo among Mendes' clients, while Fábio Silva, who has struggled badly after his £35m move to the midlands, netted Mendes a cool £6.4m despite the player not being among his direct clients.
The link with Mendes has allowed Wolves access to players that would probably be unattainable for them under different circumstances – but his dominance over both transfers and management (Lopetegui, Bruno Lage and Nuno Espírito Santo are all clients) means that the club are largely beholden to the needs of a third party who has, by his very nature, differing priorities. Mendes' first order of business is to make money for himself and his company – and that need will sometimes clash with the requirements of the club he is so involved in. Would Wolves have made a big-money move for Silva without Mendes' involvement? Or would they have spent that money – a third of the amount they can afford to lose for FFP purposes on its own – more wisely?
Several players, including clients of GestiFute, Mendes' agency, will likely leave Wolverhampton soon. Neves is a £45m target for Barcelona and few expect him to stay – great news for the balance sheets, but bad news if none of that money can be made available for a replacement. Veterans like João Moutinho, Raúl Jiménez and Diego Costa will likely leave as well. Jonny has been left out of recent matchday squads without explanation, fuelling speculation that he too could be on the way out.
That level of turnover necessitates incoming players, especially up front. Since that terrible injury to Jiménez robbed the Mexican forward of much of his potency, and since the departure of Diogo Jota to Liverpool, goals have been a persistent problem. Silva, Costa and others have not been able to plug the gap – Lopetegui has got them going at a goal per game since he took charge in December, which is an improvement over the numbers Lage managed but still no better than the likes of Bournemouth or Nottingham Forest. You can survive on a goal a game, just about, but can't flourish without a more substantial attacking output. With first-rate strikers a rare and expensive commodity, they will likely continue to have an issue in that department unless the owners find a way to make money available.
There is a world in which Wolves lose Lopetegui, lose Neves, fail to find a striker, and spend much of next season looking over their shoulder – or worse. It will be their own fault – the £100m spent this year has netted a few good players and a few talented youngsters, but also a lot of mediocrity. When the margins are so fine and financial failure is on the line, it's hard to justify the combined £27m spent on Hwang Hee-Chan, Mario Lemina and Pablo Sarabia. Not every signing can be a success, of course, but in the context of their annual losses, the money has not been spent judiciously.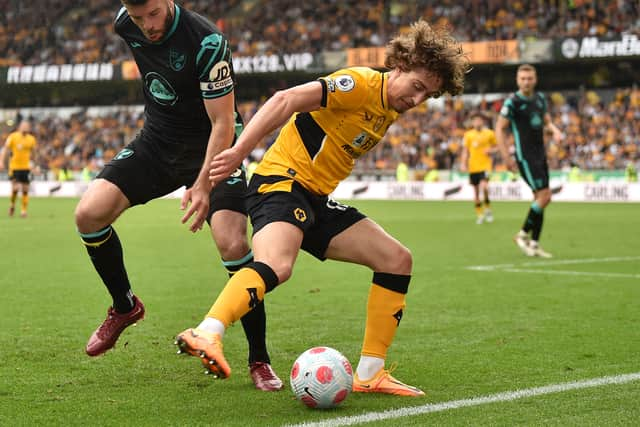 Other clubs of a similar stature have not yet fallen into the traps that Wolves have laid for themselves. The importance of buying cheap and selling high – an art form which clubs like Brighton and Brentford have mastered – is underlined by the mistakes Wolves have made. The signing of Fábio Silva can only be justified by a hatful of goals or a profit, neither of which looks likely at this point in time. It's hard to imagine a club like Brighton spending so much on a player who falls so far short.
Wolves may yet navigate these choppy waters admirably, of course. They may be able to recycle the Neves money to make some astute signings, Mendes may pull a few budget-conscious rabbits out of his hat and Lopetegui may be persuaded to stay on. But they will need to make their moves with extreme care this year – fail to invest in the squad, and they will likely be relegation candidates; invest too much and they risk falling afoul of FFP and picking up a points deduction down the line.
We want your feedback on 3 Added Minutes - details here
That alone sums up just how difficult it is to get things right in the modern Premier League. To have a hope of keeping pace with other clubs, you need to either spend big or recruit unbelievably well, and even if you do it all right, things can still go wrong - there are no guarantees of success and the financial penalties for failure are severe. There is no foolproof guide for doing business in the English top tier these days, but Wolves may be in the process of writing up a case study in how it can all go wrong. They've laid a thin highwire ahead of themselves, and they don't have a safety harness.