Sure, we all laughed when he inexplicably suggested Tottenham Hotspur would canter to a 4-1 win at Leicester City, only for the Foxes to ease to the points by the same scoreline. And yes, anyone could see that Manchester City are getting into their groove and were always going to claim a win against Aston Villa in a game that was all but over by the half-hour mark.
But you know what, 25 points feels like a decent return on what was a completely unpredictable weekend in the Premier League. Yes, you're right, the points system is clearly set up to make any outcome sound infinitely more impressive than it actually was - but I'll level with you, despite feeling I know quite a bit about football, my predicting skills are, for want of a better word, brutal.
And so, as our regular mystic reclines on golden sands on a beach far away, I have donned his shawl and grasp the crystal ball to almost certainly guess the scores of this weekend's fixtures...
Aston Villa v Arsenal
Where to start on this one? Arsenal, bruised and battered by their home defeat against Manchester City, will arrive at Villa Park knowing the pressure gage is approaching its maximum as the title race hots up. For the first time since what feels like the first weeks of the season, Mikel Arteta's men are not sat on top of the table and seem to be stuttering. Villa are a model of inconsistency with two wins and two draws in their last four games so this one feels difficult to predict, which is pretty awful for me since that's my job today. Sure, we could sit on the fence here, but we aren't, so it's 2-1 to Arsenal and what will probably be a brief return to the summit.
Brentford v Crystal Palace
Now, I've done my research in preparation for this because I wanted to give myself the best chance of actually doing well. Obviously Arsenal, Manchester City or Manchester United are the Premier League's in-form side. But no, it isn't any of them, it's Brentford, actually Brentford. The Bees have no defeats in their last nine games in the Premier League and they just happen to be facing a Palace side that are on the other end of the form spectrum with just one win in that time.
So that makes this one an easy one to predict, right? Right? I'll go 3-1 to Brentford and Thomas Frank to walk off a happy man, as always.
Brighton and Hove Albion v Fulham
So it's straight back to my form guide and it tells me Brighton and Fulham have similar recent records with two defeats in their last eight Premier League games. It's probably safe for me to suggest this one is a battle of the two surprise packages in the league this year and they both head into the final three months of the season looking to secure what would be a shock place in European competition. However, I think the Seagulls have a more realistic claim to be seen as genuine top seven contenders so I'm going 2-1 to Brighton.
Chelsea v Southampton
You know what? I feel sorry for Graham Potter.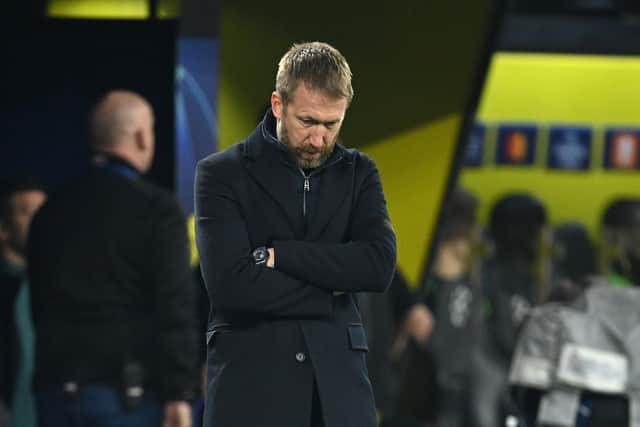 He left the comfort of Brighton for the crazy world of Chelsea and has been expected to mold a whole host of new signings into something that can challenge for major honours in an indisputably short space of time. If only he could set the Blues up to face the Premier League's most out-of-form side this weekend! But what's this? It's managerless Southampton heading to Stamford Bridge on the back of nine defeats in their last ten games. So, in a prediction that definitely, certainly, probably won't end with egg on my face it's a 4-0 Chelsea win for me.
Everton v Leeds United
The main question ahead of this one is whether Leeds will have ended their seemingly never-ending search for a manager. It is only two weeks since Jesse Marsch's departure but for some reason it feels so much longer after claim and counter-claim over his replacement. Yet here they are, arriving at Goodison Park without a manager once again. Their hosts have no such issues after making the smart appointment of Sean Dyche and I can see his Everton side kickstarting a push to safety with a 3-1 win here.
Nottingham Forest v Manchester City
In a league full of banana skins, this feels like the banana skiniest fixture of all for City.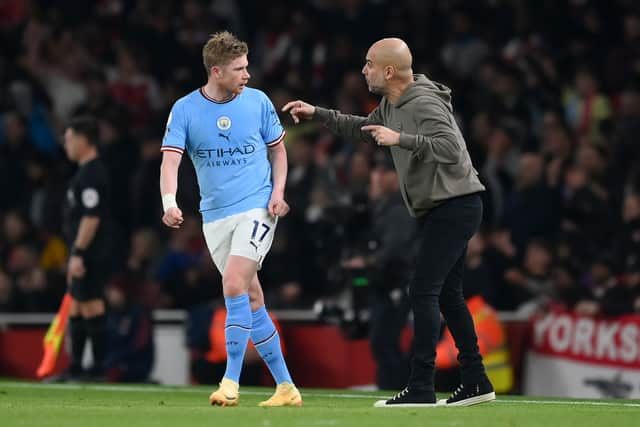 There is undoubted confidence in their players after a potentially game-changing week in the title race that saw Pep Guardiola's men claim maximum points from games against Aston Villa and Arsenal - but there is just something about Forest at the moment. They have suffered just one defeat in six - coming last week against Fulham - and they will be right up for bouncing back in fine fashion and derailing City's push for the title. But I don't think the will because I can see Pep's boys claiming a 2-0 win at the City Ground. The crystal ball never lies.
Wolverhampton Wanderers v Bournemouth
I'll hold my hands up and say I was uncertain over Julen Lopetegui's suitability to take over a side struggling at the wrong end of the Premier League. How foolish of me! Slowly, but surely, the Spaniard is moving Wolves forward and he will be confident they can notch up a fourth win in five games when they face a Bournemouth side that are without a win since November. I think Wolves will do it with a 3-1 win at Molineux.
Newcastle United v Liverpool
I don't think Liverpool are quite in last-chance saloon when it comes to their Champions League hopes but they are certainly approaching the swinging doors.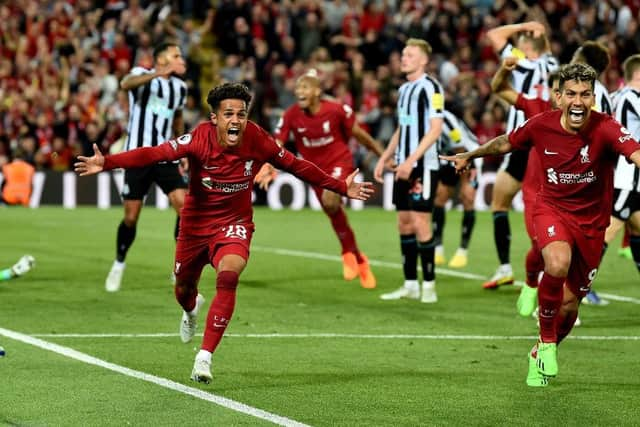 A defeat on Tyneside would see them very much sitting at the bar and ordering their poison of choice from the barkeep. After suffering an agonisingly late defeat - their only one of the season so far - in the reverse fixture, Newcastle would love nothing better than boosting their own top four hopes and damaging Liverpool's with a win in front of what is sure to be a boistorous St James Park crowd.
But I'm going for a sit on the fence and back a predictably boring 1-1 draw.
Manchester United v Leicester City
I actually feel as if this could be the game of the weekend with two sides full of attacking talent. For the hosts, it could all be about how they recover from Thursday night's brilliant and bonkers Europa League draw in Barcelona and if they can shake off the mental and physical impact of an outstanding effort in the Camp Nou. Leicester head to Old Trafford on the back of last weekend's superb 4-1 win against Spurs so it's safe to say their confidence is high. They'll give Erik ten Hag's men a severe test but I can see Manchester United edging it with a 2-1 win.
Tottenham Hotspur v West Ham United
How do you assess West Ham's form ahead of their trip across London? Is it the positive slant of one defeat in five games or the more negative one win in in five? Either way, it's been a challenging season for David Moyes and his side and it's unlikely to get any easier when they face a Spurs side that will hope to put last weekend's dismal 4-1 defeat at Leicester firmly behind them. I think Spurs will do so and it'll be a Harry Kane-inspired 3-0 win.
Last week
West Ham 1-1 Chelsea. Prediction: West Ham United 1-1 Chelsea
Arsenal 1-1 Brentford. Prediction: Arsenal 3-1 Brentford
Crystal Palace 1-1 Brighton and Hove Albion. Prediction: Crystal Palace 0-2 Brighton and Hove Albion
Fulham 2-0 Nottingham Forest. Prediction: Fulham 0-7 Nottingham Forest
Leicester City 4-1 Tottenham Hotspur. Prediction: Leicester City 1-4 Tottenham Hotspur
Southampton 1-2 Wolverhampton Wanderers. Prediction: Southampton 1-2 Wolverhampton Wanderers
Bournemouth 1-1 Newcastle United. Prediction: Bournemouth 0-3 Newcastle United
Leeds United 0-2 Manchester United. Prediction: Leeds United 1-3 Manchester United
Manchester City 3-1 Aston Villa. Prediction: Manchester City 2-2 Aston Villa
Liverpool 2-0 Everton. Prediction: Liverpool 1-1 Everton
* Five points for a correct result, 10 points for a correct scoreline.