Okay, so I'll level with you. Last week I wrote my first predictions column. Gave it the big'un, reeling off spiel about tea leaves and tarot cards and all that, suggesting that I may or may not be the second coming of Nostradamus. Needless to say, my forecast did not go well.
I had some minor successes, yes, but I also got a lot - and I mean, a lot - wrong. Arsenal losing to Everton, Manchester City losing to Tottenham... I was completely blindsided. I cannot deny it.
Now, for a lot of people, that would have been enough to send them scuttling for the hills with their tails between their legs. But not me. I don't back down, I double down. With that in mind, I've been polishing my crystal balls and consulting various oracles, and I'm pleased to present to you this weekend's Premier League scores in full.
And remember, these are not predictions, they are spoilers...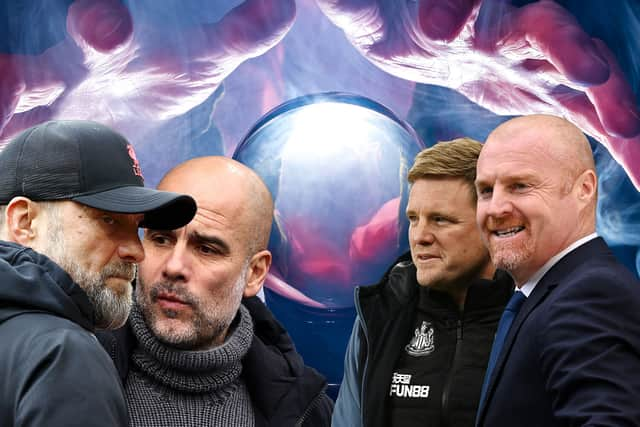 West Ham vs Chelsea
Statistically speaking, you're never more than six feet away from a derby in London. Or is it a rat? I forget. Either way, West Ham host Chelsea this weekend in a match that some outlets have described as 'happening on Saturday lunchtime'.
Neither the Hammers nor the Blues have given much cause for inspiration in recent weeks, and both are in dire need of three points for vastly differing reasons. But, of course, only one can win. Unless they draw, in which case, neither of them will. 1-1 in the capital, with David Moyes and Graham Potter sharing the saddest handshake in history at full-time.
Fulham vs Nottingham Forest
A cottage and a forest; we're only seven dwarves and an evil stepmother away from this turning into a Disney feature. To be fair to these two sides, things have been far more fairytale than grim(m) in recent weeks, with both showing plenty of promise and more than enough guile to suggest that they will avoid an immediate return to the Championship.
Fulham are arguably one of the stories of the season so far, but I was at the Stadium of Light on Wednesday evening and I really didn't care for the way that they knocked Sunderland out of the FA Cup. Nevertheless, I'm not one to hold grudges. Fulham 0-7 Nottingham Forest.
Leicester City vs Tottenham
Tottenham are a bit like Forrest Gump in the sense that they have a tendency to skirt around the edges of major historical happenings without ever commanding the foreground, and insofar that every time you come across them you are reminded that life is like a box of chocolates.
Antonio Conte's men have not been at their best lately, but is there anything more distinctly Spursy than suddenly pulling out a showstopping performance against the champions to maintain their fiercest rivals' advantage in the title race? If this was Forrest Gump, Sunday afternoon would very much have been the sequence in which he saves Lieutenant Dan from a Vietnamese fire fight, hauling Arsenal's wounded body through the smouldering jungle as all kinds of shrapnel and debris whiz by.
Will Tottenham have enough residual momentum to take their win over Manchester City and use it as a catalyst for another three points against the Foxes? Probably, but nothing is certain in this world. 4-1 to Spurs.
Arsenal vs Brentford
Arsenal need to bounce back after last weekend's shock defeat to Everton, but Brentford are less of a banana skin, more of a Mario Kart red shell. Thomas Frank's Bees dish out more stings than The Police's greatest hits, and the Gunners will know that they will have to be at their best if they are to avoid the same fate as Macaulay Culkin did in My Girl.
They should have enough, but then again, I said that last week and I was oh so very wrong. Arsenal to win 3-1.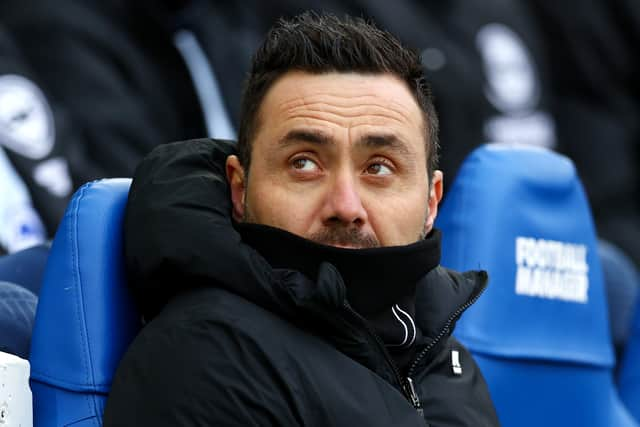 We want your feedback on 3 Added Minutes - details here.
Crystal Palace vs Brighton
The most baffling derby in the Premier League; it's the Eagles vs the Seagulls - two sides connected by a mutual disdain and a lengthy stretch of the M23. Once upon a time this fixture was, somewhat ironically, too close to call, but Albion are a different beast these days, and with European aspirations to maintain, they will head into this one as clear favourites. Brighton to take all three points with a 2-0 win.
Southampton vs Wolves
A proper, proper six-pointer down on the south coast, where a win for Wolves could be enough to take them five points clear of the relegation zone, and a victory for Southampton could take them to within a point of safety. Saints boss Nathan Jones caused quite the ruckus last week during a post-match press conference in which he may or may not have suggested that he was one of the best coaches in Europe at one stage. Now, whether he truly meant it, or whether he just poorly articulated a different point entirely, the fact remains that he and his side could really do with him awakening his inner Mourinho sooner rather than later.
By contrast, Wolves are on the up and up, and they should make it three wins in four at St. Mary's. A 2-1 away win, if you don't mind.
Bournemouth vs Newcastle United
As somebody who was born and raised in County Durham, let me assure you that this away trip for the Toon Army might as well be in Middle Earth. Tomes will be composed of the quest southwards, epic poems recited to grandchildren of grandchildren about the wonders that lie beyond the OK Diner on the A19.
It will be interesting too, to see the reception that Eddie Howe receives upon his return to the Vitality Stadium, where you would fancy he still cuts a popular enough figure. Whether he will be as popular when his current side leave with all three points, remains to be seen. Newcastle 3-0 Mordor-neouth.
Leeds United vs Manchester United
We witnessed a remarkable and cruel miscarriage of justice this week. On a random Wednesday night in the middle of February two of English football's most historical clubs and bitterest rivals contested the only Premier League clash of the night, and not a single television provider selected it for broadcast. The audacity! The temerity!
Anyways, on a completely unrelated note, Leeds United play Manchester United live on Sky Sports this Sunday afternoon and I reckon United, the latter, will win 3-1.
Sarcasm aside, it is fundamentally ridiculous that viewers could theoretically pay three separate subscription fees at a cost of hundreds of pounds and still miss out on 47% of the fixture schedule. Something has got to give.
Manchester City vs Aston Villa
My dad always used tell me that no matter how bad things are, they can always get worse. Mine was a joyful childhood. Anyways, in a week in which Manchester City have been flooded with a slew of allegations pertaining to financial malpractices, Pep Guardiola must be lying in bed at night and wondering how on earth his side could slip any further.
Well, here come Aston Villa, like a tail-whipped Razor scooter to the ankle, intent on piling on yet more misery for the champions. This match will go one of two ways. Either City will win 6-0, and Erling Haaland will leave the pitch with a match ball and Tyrone Mings' skull attached to his belt, or Villa will dig and eek out a frustrating draw. I'm going for the latter. 2-2.
Liverpool vs Everton
I don't know an awful lot about football, if that wasn't already readily apparent. Five years into a career in which I write about the beautiful game on a daily basis, I still wake up in a cold sweat on occasion, convinced that today will be the day during which the entire bluff collapses in on my big, empty head. In fact, with every passing shift, I become more and more convinced that I might be the one monkey with the one typewriter, out of all my infinite brethren, who is destined for a steady gig as a mediocre sports columnist. It's no Shakespeare, but it'll do for me.
There is, however, one thing that I do know. Somewhere deep in the bowels of Goodison Park, Sean Dyche is sat in a corduroy armchair, eating nuggets of breezeblock off a plate that he stole from a Toby Carvery, watching old reruns of Scrapheap Challenge. And he is waiting. Waiting for Monday, waiting for a trip to Anfield, and waiting to pull of the most Dychest of heists against a Liverpool side who are there for the taking. And y'know, what he might just pull it off... Then again, he might not. 1-1 draw.
Last Week
Chelsea 0-0 Fulham. Prediction: Chelsea 2-1 Fulham
Everton 0-2 Arsenal. Prediction: Everton 1-0 Arsenal
Wolves 3-0 Liverpool. Prediction: Wolves 1-0 Liverpool
Manchester United 2-1 Crystal Palace. Prediction: Manchester United 2-0 Crystal Palace
Brighton 1-0 Bournemouth. Prediction: Brighton 3-1 Bournemouth
Brentford 3-0 Southampton. Prediction: Brentford 3-1 Southampton
Aston Villa 2-4 Leicester City. Prediction: Aston Villa 2-2 Leicester City
Newcastle United 1-1 West Ham. Prediction: Newcastle United 1-1 West Ham
Nottingham Forest 1-0 Leeds United. Prediction: Nottingham Forest 2-1 Leeds United
Tottenham 1-0 Manchester City. Prediction: Tottenham 0-3 Manchester City
* Five points for a correct result, 10 points for a correct scoreline.