West Ham anger the takeaway gods, Newcastle United have casting issues, Chelsea are at it again
All the latest Premier League transfer news. Kind of.
Watch more of our videos on Shots!
and live on Freeview channel 276
Visit Shots! now
Somewhere deep in the concrete bowels of the London Stadium, David Moyes sits in a small room on an unforgiving chair, his breezeblock cell illuminated only by the dim light of a lonely, swinging lightbulb. Scattered on a table before him are an array of every day crutches: a crumpled can of Irn Bru; a slightly overflowing ashtray (he doesn't even smoke); a chaotic jumble of polaroids displaying the mug shots of several reasonably affordable defensive midfielders, each one labelled in black permanent marker. His shirtsleeves are rolled, his brow is furrowed in fraught deliberation. Eventually, he exhales a long, pensive sigh, takes out a Nokia 3310 from the pocket of his slacks, and dials a number. His call is answered at the third ring. "Bring me the one they call McSauce", he mutters coldly.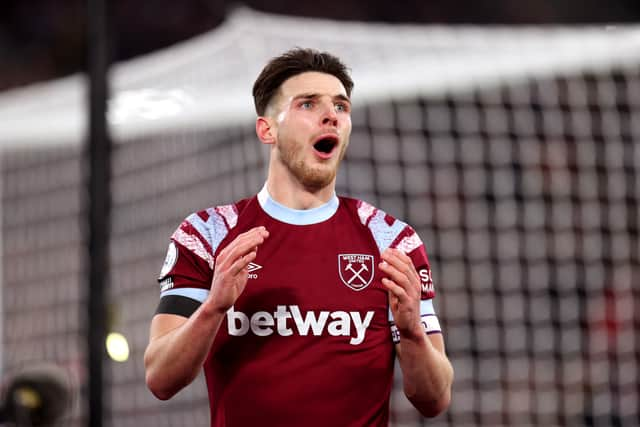 We want your feedback on 3 Added Minutes - details here.
You see, like a famished Chinese takeaway customer struck down by the cruel japings of the side dish gods, West Ham could very well find themselves Rice-less this summer, with mounting speculation over his future in East London suggesting that Declan is headed for a big money exit. In response, Moyes' boys have reportedly set their sights on a swoop for Manchester United's Scott McTominay. At last, a scarf pic that will answer the eternal question, 'What would it look like if a Mancunian Ivan Drago impersonator met the future ghost of Jimmy Krankie?'
Elsewhere, Eddie Howe's plans for a major motion picture adaptation of Claire Balding's 2012 autobiography 'My Animals and Other Family' are well underway, but he's having a nightmare casting the pivotal role of Young Claire. Football Insider claim that Everton are bracing themselves against a bid for Anthony Gordon as we speak.
And finally, Chelsea are at it again. According to the Daily Mail, Todd Boehly has been on the rum and raisin ice cream floats over the weekend, and is reaching for his comically over-sized novelty chequebook ahead of an improved bid for Moises 'Paulie Walnuts reads you the Old Testament' Caicedo. Brighton have already rejected an offer of around £55 million for the Ecuadorian midfielder.