The January transfer window; crippler of the optimistic, tormentor of the desperate. In the bleak mid-winter all kinds of clubs are trying to solve all kind of problems, and more often than not, are willing to pay over the odds for underwhelming talent in an attempt to do so.
There is just over a week left in this season's window, and time runs out, don't be surprised to see more and more sides become more and more desperate. With that in mind, we thought we'd take a quick look at some of the worst panic buys in Premier League history, starting with...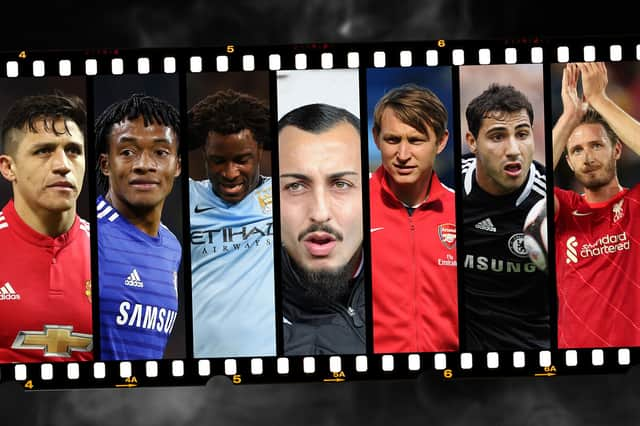 Juan Cuadrado - Chelsea
A tale of what might have been. Cuadrado impressed immensely at the 2014 World Cup with Colombia, and continued to catch the eye when he returned to club football with Fiorentina later that summer. In January, Chelsea felt the urge to splash out a little over £25 million, but manager Jose Mourinho never seemed properly convinced by the wide man, and he was sent packing back to Serie A for a loan stint with Juventus at the end of the campaign.
Jean-Alain Boumsong - Newcastle United
Superb name, woeful signing. To be fair to Boumsong, his first few months on Tyneside weren't too bad, even if his £8 million price tag did raise a few eyebrows, given that he had joined Rangers on a free transfer just months prior. But things started to go awry pretty quickly for the France international, and a detrimental nosedive in form was enough to facilitate his exit just 18 months into a five-and-a-half year deal.
Steven Caulker - Liverpool
Just how bad was career-long centre-back Steven Caulker's dire loan move to Liverpool in 2016? Well, he made four appearances for the Reds, and two of those were as an emergency auxiliary striker. Tells you all you need to know really.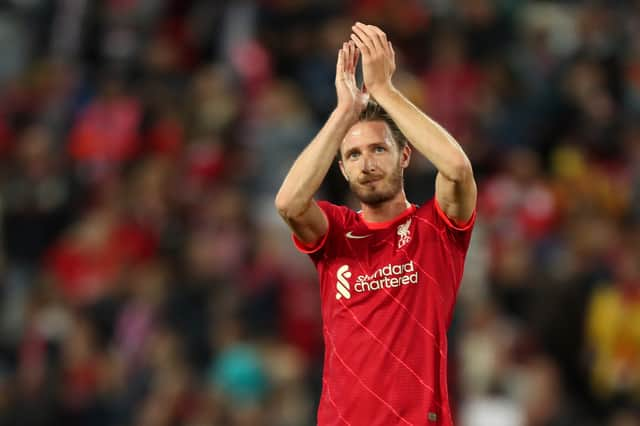 We want your feedback on 3 Added Minutes - details here.
Ben Davies - Liverpool
Still, as underwhelming as Caulker's Anfield sojourn was, at least he actually made it onto the pitch a handful of times. Davies was signed by the Reds in the midst of an injury so unrelenting that it must have had Jurgen Klopp checking for Native American burial sites in his back garden. The Preston North End defender, linked with several clubs at the time, arrived on Merseyside with the distinct vibe of a competition winner, played literally no official minutes, and was shipped out on loan to Sheffield United. Now plays for Rangers, with Liverpool somehow making a profit upon his exit.
Kostas Mitroglu - Fulham
For this entry, let us hand over to one of the top 10 ginger footballers the Premier League has ever seen; Steve Sidwell: "In January, relegation battle, we needed a striker. So they went and got Kostas Mitroglou, I think his name was. This f***er, he did not stop eating. Honesty, he did, I'm telling you now, he did not stop eating. He was a big boy. And you know the protein bars, every time you'd see him, he'd be walking around the training ground with a f***ing protein bar." Sadly, Mitroglu's appetite for goals was nowhere near as fierce, and he failed to score a single goal in any of his three appearances.
Wilfried Bony - Manchester City
Was Wilfried Bony a panic buy, or rather a misjudged acquisition that just never really ignited in the way he was expected to? In the end, it's all semantics, and either way, he joined Manchester City from Swansea in January 2015, so he's going on the list. Just six goals in 36 appearances for the Premier League giants was enough to seal his fate, and in truth, he was never really the same player after his time at the Etihad.
Ricardo Quaresma - Chelsea
Honestly, if you'd completely forgotten that Quaresma ever even payed for Chelsea, nobody would blame you. The mercurial Portuguese international was drafted in in the winter of 2009, played just five times, and returned to Inter, leaving little trace and even fewer memories. Now 39, he is a free agent, and given Todd Boehly's apparent obsession with signing every winger on the planet, will probably end up back at Stamford Bridge before the window is through.
Benjani Mwaruwari - Manchester City
Superb name, woeful signing. Again. Benjani arrived in Manchester having established himself as a cult hero in the Premier League with Portsmouth, but never really settled up north. Perhaps that shouldn't come as too much of a surprise - after all, the Zimbabwean himself admitted that he was 'shocked' to leave Fratton Park, claiming that it was 'never his choice' to do so. Just four goals for City would suggest that nobody truly benefitted from his forced switch.
Kim Kallstrom - Arsenal
Nothing says 'panic buy' like a deadline day deal for a player even after they are shown to have a notable back injury in their medical. The original Kim K was always a classy operator, but needed a chiropractor, not a contract, when he arrived in north London. Even Arsene Wenger admitted later on that he would have called the transfer off had he known about Kallstrom's damaged vertebrae earlier in the negotiation process. And at the end of the day, we can all relate to that. Who hasn't gotten to a couple of hours before a looming deadline, looked at a piece of work that they are thoroughly dissatisfied with and thought, 'Meh, screw it'?
Alexis Sanchez - Manchester United
The king of January flops, Sanchez arrived at Old Trafford, was plonked down in a full home kit before a baby grand piano like some gym freak Liberace, and proceeded to compose a symphony of disappointment. The Chilean was simply unplayable during his time with Arsenal, and had looked for all the world as if he was heading to Manchester City in the winter of 2018 before United swooped in and landed themselves the £560,000-a-week millstone. Beautiful, beautiful madness.