Fantasy Premier League price changes: how they work, when they happen, and how to make a profit
Explaining the price change system in Fantasy Premier League, and how to get the most out of it.
Watch more of our videos on Shots! 
and live on Freeview channel 276
Visit Shots! now
With the Fantasy Premier League season in full flow, this is a good time to make sure you're across price changes – how they work, when they happen, and how you can make sure you're on the right end of the FPL's equivalent of net spend.
Getting the most out of your money is pretty important in the FPL, as it gives you a lot more flexibility to make transfers later in the season, so let's take a quick spin through the system and give you some hints for getting the best out of it. Oh, and hopefully you're already reading our FPL advice columns as well, but if not, do check back on 3 Added Minutes ahead of every gameweek for extra strategy tips from a person that looks at least a little bit like an expert, provided you squint.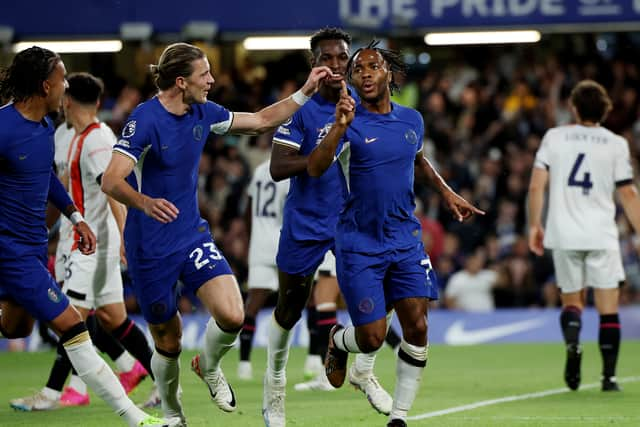 Why do prices change in FPL and when does it happen?
Every player's price changes in response to the number of people buying and selling them – the more people transferring a player in, the more their price rises, and vice versa. The thresholds aren't based on the absolute number of transfers but the percentage of a player's owners who add them or move them on – so players with very low ownership who become hot property can see their price soar very swiftly indeed.
Price go up (or down, of course) in increments of £0.1m, with a maximum increase or decrease of £0.3m over the course of seven days, and while that may not sound like much, it can really affect your transfer plans and put players out of reach very quickly if you aren't careful.
The price changes take effect every day in the small hours, at about 1.30am BST, which means that you can get in trouble thanks to a sudden price change almost every day of the week.
The last thing to know is that when buying players, you do so at their latest price – but when selling, you can only sell a player for £0.1m per £0.2m their price has risen by. So if you took a player at £7.0m and they go up to £7.5m, you would only be able to sell them for £7.2m. This prevents players who try to game the market from gaining too big of an advantage.
How can I make sure I stay the right side of changes?
You may think that, because there is no reason to make transfers until deadline day, that changes rarely happen before the end of the week, but the opposite is true – so many people panic and make transfers immediately that prices often go up or down straight after that player's latest game. Raheem Sterling, for instance, saw his price jump just a day after he scored two goals against Luton Town. So many people do things the "wrong" way that you need to be on top of it.
The best way to avoid being stung by price changes is to make notes of transfers you may wish to make in future weeks or players you're keen to bring in – and then to check the FPL homepage to see if they're among the most popular players to be drafted in or out, or to keep an eye on one of several datamining websites that track transfer activity in the FPL. This way, when changes are imminent, you'll know and can make your transfers before they happen.
Of course, it's more important to bring players you want in quickly than it is to jettison players whose price is going down on a whim. If you've got a good asset who's become unpopular because of a barren spell, it's often a temporary state of affairs and people will simply end up selling good players who'll rack up points later. Marcus Rashford, whose price has already dropped this season, is a case in point. Plenty of players got rid just before he scored against Arsenal.
So don't panic on players going down and don't sell them unless you wanted to do so anyway – but if you want to bring players in, be on it as quick as possible. Just don't go trying to chase every price rise you see. Keep your transfers for when you really need them – increasing the value of your team is important, but not as important as the final points tally! Don't chase value for its own sake.
Hopefully this gives you a few pointers on how to get the most out of the FPL's transfer system – best of luck with your next bit of buying and selling, and may all of your players' prices only go one way!