Forget the Arsenal and Chelsea snubs - Gareth Southgate knows what he's doing, so let's trust the process
The latest England squad is light on surprises but offers plenty of opportunities for contrived controversy. Let's trust Gareth Southgate for once.
Watch more of our videos on Shots! 
and live on Freeview channel 276
Visit Shots! now
Do you want to make some steepling mountains out of tiny little molehills? Well, good news - it's England Squad Announcement Day, and that means another fine opportunity for some wild over-reaction to entirely unsurprising and sensible decisions.
Look, Harry Maguire and Kalvin Phillips are still there! I mean, of course they are. If you're shocked by that, you haven't been paying any attention – Maguire pretty much always performs for Gareth Southgate, and being benched by Manchester City doesn't suddenly make Phillips a bad player. Besides, find us another English defensive midfielder who can back Declan Rice up. Go on, do your best. Just one.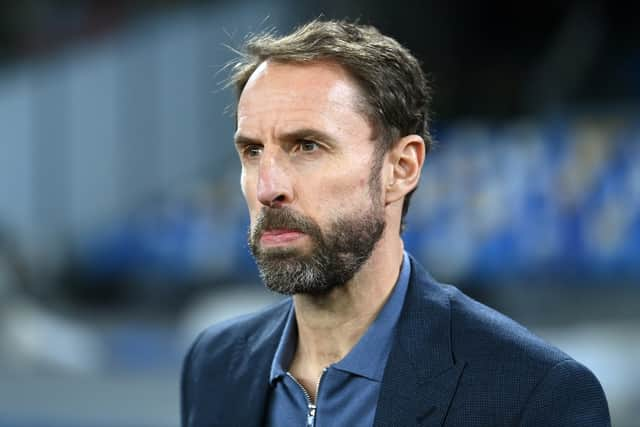 And look! No Raheem Sterling! No Nick Pope! The latter is injured and the former managing his minutes and body after a long season, and the decisions have been made after mature consideration by player, club and country, but we can call it drama if you like. Sterling has not been brilliant this season, one of many victims of Chelsea's swirling death spiral, but has been one of England's best forwards for years on end and will be a part of Southgate's planning for Euro 2024. If you're one of the many people who have a weird and obsessive distaste for Sterling, feel free to seethe about that, although the rest of us would prefer if you could do so quietly for a change.
Look – these call-ups come at the end of a draining season, extended by the World Cup in Qatar, and are for matches against Malta and North Macedonia. Even Southgate's most fervid critics probably expect us to beat Malta pretty handily, and while the Macedonians are a slightly tougher nut to crack, it would still be a shock if the ever-efficient modern England can't beat them fairly comfortably. If there are players nursing minor stresses and strains, they should be given a breather, although let's hope that we avoid the usual slew of late withdrawals if we can. Given the way England have handled Sterling and Pope, one suspects they've done their due diligence on the remaining players' condition and willingness to be involved.
So far, so deeply undramatic – as almost everything Southgate does is. He's a sensible, considered man who doesn't like to rock his own boat, so melodrama must be artificially constructed when it comes to his squads. No Ben White! What a disgrace! And so on, and so forth – maybe one day we'll know what really happened to cause White to be sent home before the World Cup, but you'd bet your bottom dollar that Southgate has a perfectly sensible reason for his continued exclusion. Besides, is White really so good that his omission should cause an earthquake? He's barely in the top five best English right-backs, and even if you see him as an upgrade at centre-half, he's hardly streets ahead of a John Stones, say.
If we can lay the inevitable cynicism aside for five minutes, let's appreciate the squad's two potential debutants – the effervescent Eberechi Eze and the impressive Lewis Dunk. Eze is an electric player and has been on fine form under Roy Hodgson, while Dunk is a composed and capable ball-playing defender who rarely puts a foot far wrong. At 31 years old, he's long in the tooth for a player hoping to become a regular fixture for England, but he's a relatively old dog who seems happy to learn new tricks, and has developed considerably in the last couple of years. Besides, hark at the 36-year-old author whose knees creak after a jog marvelling at the advancing age of a professional athlete five years younger (and about twenty years fitter) than him, eh?
We can all have our pet players whose omissions bother us – what does Wan-Bissaka have to do to get a call-up, eh, or Harvey Barnes, or whoever else? Where's such and such, or so and so? Why does Southgate hate that other guy so much? Trent Alexander-Arnold is in there, perhaps even as a midfielder, so at least that old axe won't be ground until he's named on the bench at the Ta'Qali National Stadium. It's just down the road from Mdina, which - if memory serves - has a glass-blowing factory as its major tourist exhibit. That factory is infinitely more fascinating than a debate about whether Alexander-Arnold should be England's starting right-back, I'll tell you that.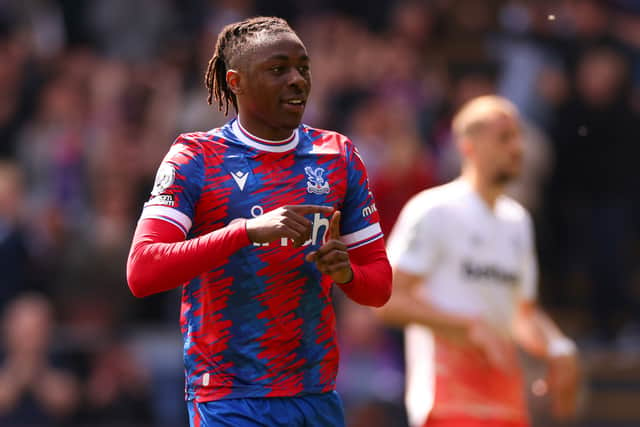 The fact is that the bar for getting in the England squad should be damned high, and that's where Southgate has set it. You don't get a cap for a few half-decent performances, you get one for sustained excellence, and if you excel in a sustainable fashion in the national squad, you don't get dropped. Eze and Dunk have grafted for a while to earn their spots in the side – previous managements handed caps out like confetti. David Nugent played for England, for heaven's sake.
You can argue that Southgate's loyalty to Jordan Pickford, Maguire or even Sterling borders on over-reliance if you like, and you can think that domestic form matters enough that England should drop players solely because they aren't doing it in the league - but Southgate has his methods and they've worked better than any other England manager's since Sir Alf Ramsey. That doesn't mean they're beyond question, but a little perspective wouldn't go amiss.
We want your feedback on 3 Added Minutes - details here
The perspective is that England will almost certainly get six points from their two games, and will likely win their group and qualify for Germany without excessive ado. With a fair wind and few injuries, they will go into that tournament as one of the favourites, alongside France and perhaps one or two of the other traditional titans of the European game. England may win it, they may lose to another good side, they may even have a big ol' implosion like they usually did back in the bad old days. But whatever the final result, it will not be swung because Southgate didn't get Ben White in the squad for a home tie against North Macedonia. No sliding doors moments await England in June. But let's hope Eze does well, because he is an awful lot of fun.