Chelsea's recruitment problems continue as pricey Joao Felix loan deal confirmed
Chelsea have confirmed the signing of Joao Felix as they look to strengthen their attacking ranks.
Watch more of our videos on Shots!
and live on Freeview channel 276
Visit Shots! now
The Joao Felix to Chelsea transfer is a transfer that should suit everyone, but it may end up suiting no one.
Felix doesn't fit Simeone's system naturally, and his apparent inability to take on the Argentine's advice has led to friction. What's surprising is not that Felix is leaving Atletico in some form, but that he is being allowed to leave on a loan deal with no promise of a permanent exit.
Of course, in the best case, Felix impresses at Chelsea and his market value rises to close to the more than £100million Atletico paid, and a sale can be done in the summer, but often these moves don't quite pan out that way. Take Chelsea's recent, deeply underwhelming loanee Saul Niguez, also from Atleti, for example.
It's clear that is the preferred slice of destiny on Atletico's part, but there is also an element of pushing this problem further down the road. Los Rojiblancos are not totally sure about Simeone's future beyond his current contract, which ends in 2024, and with Felix still only 23, he could be the perfect player for their next boss, should Simeone depart, who knows? Felix has signed a new contract before leaving for Chelsea, suggesting Atletico have a serious interest in this option playing out, too.
For now, they know Felix has no part to play under Simeone, and so they must cast him aside for the time being, with Atleti fighting for Champions League football. Chelsea will be the beneficiary, in desperate need of attacking threat after losing Romelu Lukaku, Timo Werner and others, failing to properly replace the attacking threat they allowed to leave.
But from the Blues' point of view, is there really that much to gain? Felix is surely going to take time to adapt to the English game, and it's already January. However quick he does manage it, even if Felix enjoys a superb season, Chelsea don't have any ground to stand on when it comes to negotiations over a full-time deal, and any price will be raised in the wake of the forward's improved form.
In the case Felix impresses for the next few months and returns to Chelsea, the Blues will have spent a huge loan fee - £8.8m - plus wages and not corrected a problem that still needs correcting with the signing of an out and out forward.
It seems the only party who can truly gain from the experiment is actually Felix himself, who could do with a fresh start, or at least a break. For all the headlines, he has been performing to a good level this season, scoring five and assisting another three. Of course, that's not world-beating form, but the Portuguese is more than capable of adding real quality to any front line, whether he plays wide or as a 10.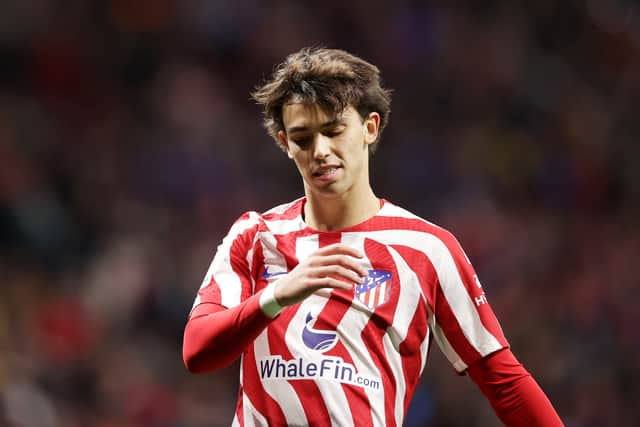 We want your opinion on what you want from your football news, details here.
As well as a much-needed break, Felix will also get chance to test his abilities in the Premier League, create demand home and abroad and continue to pick up the same wage as he earns at Atletico, where he constantly making headlines.
For Atletico, despite the eventual U-turn over Saul, this looks like another all-too desperate move to shift around pieces of their squad while saving a buck along the way - which shouldn't be surprising given their financial issues. For Chelsea, it's another move that reeks of signing the shiniest player available, without proper consideration for addressing their most pressing troubles. The Blues need to start planning for the future to a much better degree, and they must identify talent to sign players like Felix before they sign for clubs like Atletico Madrid.
They have come seriously short in that area under the new ownership group, at least so far, and this is another example of it.