Perhaps, one day, football will figure out how to combat racism in the stands – but it hasn't found a way yet and it certainly hasn't done so in Italy, where Romelu Lukaku was once again the subject of racist abuse last week, and where the reaction from the Italian FA was, once again, plainly insufficient.
Lukaku was abused repeatedly during the Coppa Italia semi-final against Juventus. The response from the FIGC has been to close down a section of the Allianz Stadium for the league match against Napoli on the 23rd April. The same punishment was handed down to Lazio after their fans racially abused Lecce's Samuel Umtiti and Lameck Banda in January – and has had no tangible effect, with complaints of racist and anti-semitic acts before, during and after the recent Eternal Derby against Roma leading to bans being handed by the club to three of their supporters.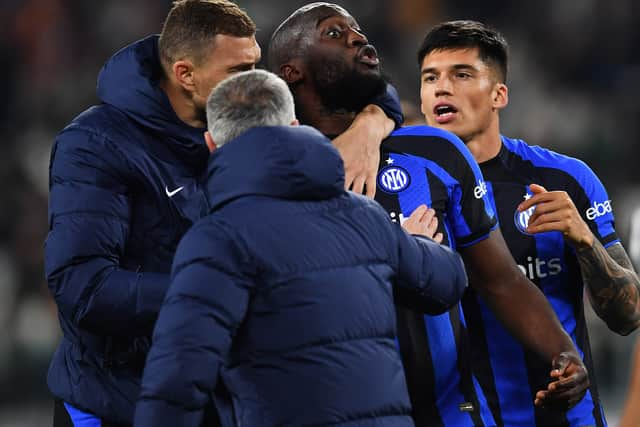 Juventus also banned two of their fans following the abuse of Lukaku, and at least took a very small step forward by issuing a statement condemning the abuse without excuses or reservations, which is better than Italian football so often manages. When Juventus' Moise Kean was the subject of racist abuse from Cagliari supporters in 2019, his team-mate Leonardo Bonucci stated that Kean was partly to blame. When Lazio ultras responded to the partial closure of their stadium in January, it was to complain about their treatment, not Umtiti's or Banda's, while the club insisted in an official statement that its fans were not racist.
When Lukaku was the subject of racism in 2019 against Cagliari – again – not only did Cagliari defend their fans, but Inter supporters wrote a letter to the striker claiming that the chants "could have seemed racist to you but it is not like that." The same letter also stated that "Italy is not like many other northern European countries where racism is a REAL problem." The FIGC did not punish Cagliari at all.
So it almost always goes in Italy. The first, depressing, response is to exculpate the fans and play down the incident, a collective placement of heads in sand in a country where racism is palpably on the rise, where a far-right government has been democratically elected, and where a recent study found that Italian referees show more cards to players with darker skin tones. At least in refusing to offer excuses, Juventus have shown some slight forward movement, and at least in beginning to close down sections of stadiums, the FIGC imply some willingness to tackle the issue as well – but one section of a ground shut down for one match will not magically stamp racism out, and tougher action is required. That means taking responsibility in a way that is yet to happen.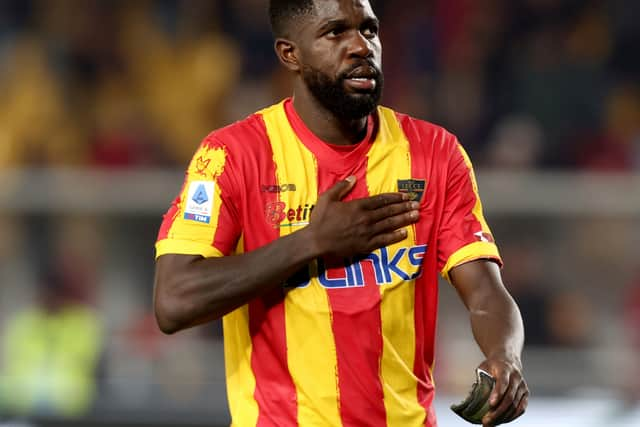 Lazio's ultras, who have links to fascism going back decades and among whom the use of salutes and icons drawn from Nazism and Italian fascism is commonplace, did not mend their ways because 10,000 seats in the curva nord went empty for a single game. Nor will the punishment of three of their fans by the club achieve much, not least because it is insulting to suggest that only three fans could somehow have been identified after extensive anti-semitic chants. Juve, in finding just two fans to ban so far, are also suggesting that somehow more culprits could not be identified when the racist chants were plainly audible multiple times in the match against Inter. Unless racist fans are punished substantially, and en masse, nothing will realistically be achieved.
There is enormous room for improvement on the pitch as well. Guidelines meant that, had referee Davide Massa been aware of the racist chants, he could have suspended the game. He did not and instead showed Lukaku a second yellow card after he celebrated his winning goal in front of Juventus supporters. It is hard, from the sidelines, to know whether Massa could reasonably have heard the chants himself, but there is an entire officiating apparatus present in the stadium that could have communicated the issue and taken action. Instead the game went on, as it almost always does, and the fallout was left for later. The officials have the power to take action but so rarely do so.
Of course, racism is hardly a problem limited to Italian football, although it remains especially severe there. There has been a surge of reports of racism both in the stands and on social media in England in recent years, and several fans have been banned after posting racist remarks on Twitter, most notably aimed at the Black players who missed penalties in the Euro 2020 final against Italy. Neil Etheridge was the subject of racist abuse by a Blackburn Rovers fan this season while playing for Birmingham City, and while it is a different matter in some regards, the continued refusal by the FA to issue punishments to tackle homophobic chants in English stadiums, or the crude and disgusting chants aimed at the victims of the Hillsborough tragedy, reflects that the same sort of problems – and the lack of will to tackle them – exist on these shores as well.
In Spain, Vinicius Junior has reported being the subject of racist chants on several occasions in the past year or so, again with no punishments being handed down against offending supporters. When filmed evidence of Atletico Madrid supporters chanting "you are a monkey" at the Brazilian was presented to the Madrid prosecutor's office, they declined to bring charges, claiming that the songs needed to be seen in the context of a "fierce rivalry" between Atletico and Real. That fierce rivalry included an effigy of Vinicius being hanged from a bridge, apparently by Atletico fans.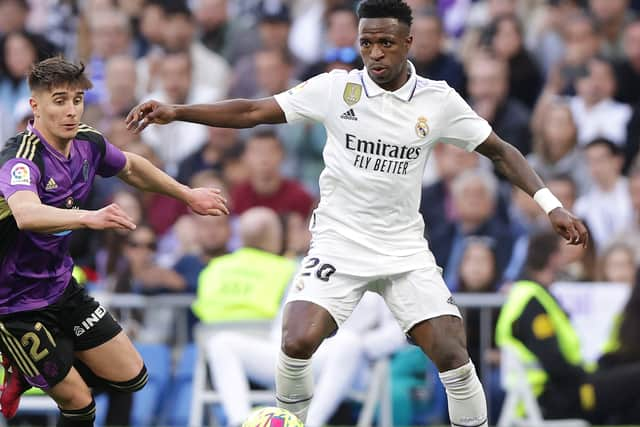 And so it comes around again and again, in Italy, in England, in Spain, and almost everywhere where football and racism come together in the stadium, which is almost everywhere in the world. The lack of tangible action against fans by the football authorities emboldens those who spread bigotry and hatred, while the 'no true Scotsman' attitude exhibited by clubs like Lazio and Cagliari means that the issue of institutionalised racism within fan groups continues to be ignored in favour of the endless blame on a "small minority". That neat parcelling of blame onto only a select few implicitly excuses the thousands more who get away with it on a regular basis, and the few examples that are made clearly don't act as sufficient deterrent to the remainder who are left to their own devices.
FAs across Europe and around the world need to show a genuine zero tolerance approach. Shutting down one section of a ground for one game won't ram the point home, and it won't encourage the rest of the crowd to work against the racists in their midst. Shutting down entire stadiums for substantial periods might do more work, and finding the means and ways to use teams' security surveillance and fan-captured video evidence to ban far greater numbers of offending fans may serve to discourage those who still slip the net. As it stands, the odds on any given fan hurling racist abuse being caught and punished are so slim that there isn't any real dissuasion from offending.
We want your feedback on 3 Added Minutes - details here
It would be nice to believe in a more utopian world where racism, anti-semitism and other forms of grotesque intolerance can be dealt with at the root – but as it stands football lacks the means to achieve that. If it can find the willpower to start attacking the problem in the stands, however, it could be a start in silencing the bigots and denying them one of their loudest and most publicly prominent soapboxes. But for now, football has a very long way to go and until clubs and national associations decide to put the protection of minorities ahead of the protection of its own fans, we will see these hideous scenes play out in Italy and elsewhere, again and again.