The 11 worst Aston Villa players of the 21st century – including former Man City & Everton stars
A starting XI of the worst players to turn out for Aston Villa since the turn of the century.
Watch more of our videos on Shots! 
and live on Freeview channel 276
Visit Shots! now
We've spent much of the international break so far compiling the worst possible XIs that can be constructed from the dregs of various sides' squads since the turn of the millennium – and now our attention turns to Aston Villa, who seem to be entering something approaching a golden era but have endured some pretty torrid times in the past 23 years.
And those torrid times came with their fair share of deeply dodgy players, as this article will soon make abundantly clear. We've strung together the iffiest eleven players to strut their stuff at Villa Park over the past couple of decades, in an admittedly loose 3-4-3 formation. If you wish to give any Aston Villa fans you know some painful flashbacks, just mention these names next time you see them…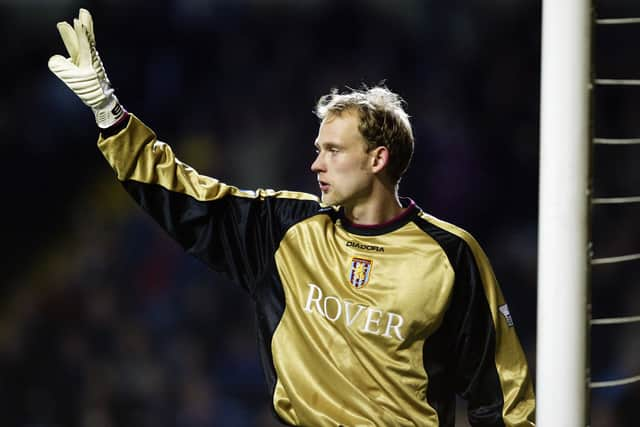 Goalkeeper – Peter Enckelmann
The lanky Finn was responsible for quite a few clangers over the course of five years with Villa, but none were more infamous than the own-goal he scored against Birmingham City when he completely failed to control a routine throw-in and somehow allowed the ball to squirm into the net under precisely zero pressure. That was probably the worst mistake of his career, but there were plenty more – calamity seemed to follow wherever he went.
Defender – Joleon Lescott
A stalwart defensive figure for Wolverhampton Wanderers, Manchester City and Everton, but a spent force by the time he arrived at Villa Park. Lescott supported Villa as a child but that didn't seem to translate into any additional effort – and he infamously drew the ire of the fans when he Tweeted a picture of a luxury car not long after Villa took a 6-0 thumping at the hands of Liverpool, later implausibly claiming it had been accidentally sent while his phone was in his pocket. Didn't last longer than the one season, in which Villa were relegated.
https://www.3addedminutes.com/sport/football/spurs/whisper-it-tottenham-ange-postecoglou-might-making-spursy-thing-past-4356526
Defender – Micah Richards
Another player whose poor performances contributed towards Villa dropping down to the Championship in 2016, and another player who was past his best having been hampered by a string of injuries – problems which persisted over the following three years, which saw Richards make just two appearances while continuing to receive a Premier League wage. A sad and rather unedifying end to a very fine career, not that Villa fans felt too inclined to praise his successes at City when he struggled so badly in Birmingham.
Defender – Curtis Davies
"I was awful. I didn't contribute anything… That was rubbish, I looked like a pub team player" – the brutally honest self-assessment of Curtis Davies after his Villa debut in 2007. For all his admirable candour, performances didn't improve all that much after that especially somnambulant display against Leicester City – and a player who cost around £10m ended up losing his place in the first team completely just two seasons later. Still had a very solid Championship career ahead of him, but never threatened to live up to a lofty price tag.
Left winger – Aleksandar Tonev
The Bulgarian winger was signed on the advice of club legend Stiliyan Petrov but didn't make much of an impression, and he struggled to settle in the Midlands almost as badly as he struggled to get a cross to land anywhere near the forehead of a team-mate. Made 20 appearances in the 2013/14 season, scored zero goals, and was swiftly loaned out to Celtic, where his performances were even less memorable. Retired in 2020 after a spell back in Bulgaria to focus on his construction business.
Central midfield – Moustapha Salifou
The Togolese midfielder played so well at the 2006 World Cup that his compatriot Emmanual Adebayor compared him to Zinedine Zidane – but in retrospect, the only similarity between Salifou and Zidane was that neither managed to score a goal for Aston Villa. Salifou was only signed for a minimal fee, so the stakes were at least low, but he never looked close to Premier League level in any of the 13 games he played over the course of four years on the books. His next club assignment was in the German third tier, and he was playing in the amateur leagues before long.
Central midfield – Jean Il Makoun
Taking over the number 17 shirt from Salifou was former Lyon midfielder Makoun, signed for £6.2m with an impressive reputation after being a key member of the hugely impressive side that made the Champions League semi-finals. Sadly, the Makoun that showed up at Villa Park was a shadow of his former self despite only being 28 years old. A fortnight after signing he was sent off for a ridiculous lunge at Blackpool's DJ Campbell, which was about the most significant contribution he made across a grand total of 11 appearances.
Right wing – Ross McCormack
Really a striker who occasionally played out wide, the Scotsman had established himself as one of the best goalscorers in the Championship over the course of several successful campaigns with Cardiff City, Leeds United and Fulham – only to tank completely as soon as freshly-relegated Villa signed him for £12m. He managed just three goals over the course of his first campaign before Villa wisely gave up on him, and it wasn't long before he was playing for Aldershot Town in the National League. A fine player in his prime, which ended the instant he rocked up at Villa Park.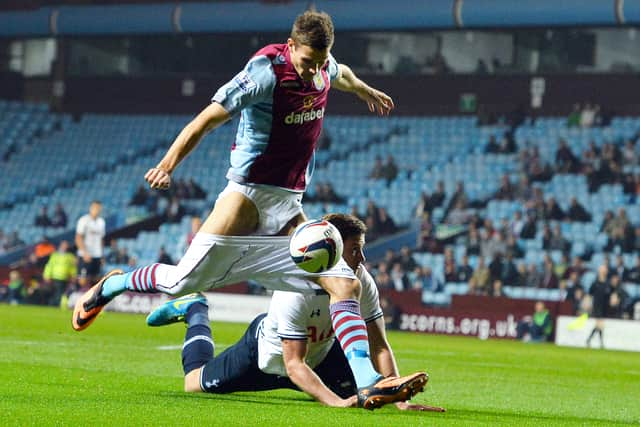 Forward – Nicklas Helenius
An experimental signing, the lanky Danish forward had scored plenty of goals in his homeland and would score plenty more, because Villa sent him straight back home after just three Premier League games. His only moment of note in a Villa shirt came against Tottenham Hotspur, when Jan Vertonghen debagged him and revealed his underwear to the watching world. Still playing with AaB, his boyhood club, after overcoming an addiction to sleeping pills, becoming one of only too few players to openly discuss the issue.
Forward – Wesley
One of those where it really wasn't the player's fault – the Brazilian striker was signed for a hefty £22m and got off to a promising start at Villa Park before a Ben Mee tackle blew his cruciate ligament to bits. It was over a year before he was able to play again, and he never found his best form again. Released over the summer after making just 26 appearances for the club and now at Stoke City, where he has yet to register a goal.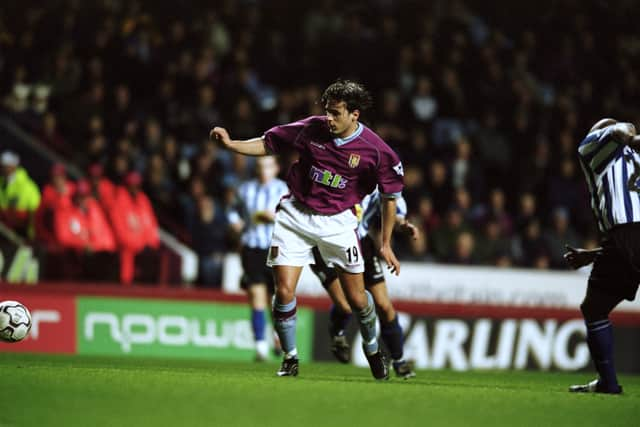 Forward – Boško Balaban
One of the Premier League's most infamous flops, Balaban cost £5.8m in 2001, a pretty hefty sum for the time, and made just two starts over the course of two years at the club, without once troubling the scoresheet. Balaban complained afterwards that he wasn't given a fair shake at Villa, and he did make his point to some degree by scoring plenty of goals in Croatian and Belgium over the years, as well as scoring 10 goals in 35 games for his national side. No volume of goals for Dinamo Zagreb will redeem him to Villa fans, sadly.