Manchester City fans were treated appallingly in Istanbul - UEFA need to get a grip before disaster strikes
Manchester City and Inter Milan fans were subject to shocking treatment in Istanbul - and UEFA needs to get its house in order before a disaster happens.
Watch more of our videos on Shots!
and live on Freeview channel 276
Visit Shots! now
Another showpiece final, another dangerously shambolic performance from UEFA, and another huge match marred as spectators were placed in danger due to the wearying incompetence of European football's governing body. Fans trying to enjoy Manchester City's victory in the Champions League instead found themselves stuck for enormous lengths of time on shuttle buses or by the side of motorways, often without water in baking heat.
There were reports from fans of both teams involved in Saturday's match of enormous traffic jams leaving them unable to reach the game in time. The shuttles laid on by UEFA were overcrowded, inadequate and failed to arrive or depart on time, either to or from the Atatürk Stadium, some 15 miles from the main tourist centres of Istanbul.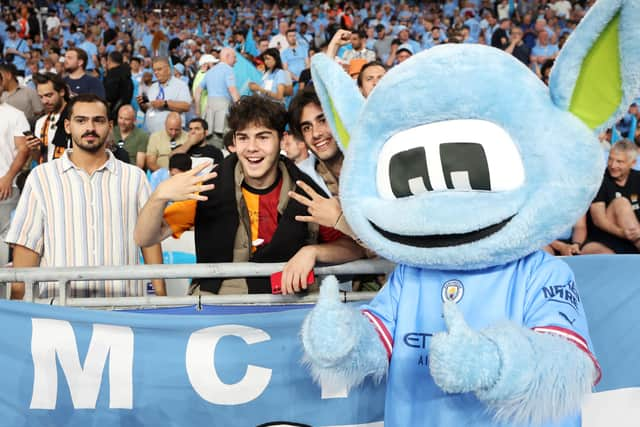 Water was not made available in the dry 26° heat, either on the buses stuck for hours in traffic, or in the enormous queues outside the ground. There are numerous claims on social media of fans who abandoned their buses to walk down motorways or cross scrubland to reach the stadium in time for kick-off, some claiming to have had to navigate open sewers and stone walls to be there in time for the start. Coming back, buses going to the airport were delayed by up to two hours without explanation, while predatory taxi drivers took advantage of the chaos by charging anything up to £250 for a journey which usually costs little more than a tenner.
All of this comes a month after UEFA published a "comprehensive action plan" for improving the fan experience at their events, and a little over a year after Liverpool fans narrowly avoided disaster in Paris when comprehensive failures in crowd management and policing created an appallingly dangerous environment ahead of their Champions League final defeat to Real Madrid. UEFA initially tried to pass the buck and amplify false narratives concerning non-existent crowd disorder, before eventually accepting blame after an independent report was published which condemned the governing body's handling of security and organisation.
Saturday's game was the first chance for UEFA to prove that they have learned their lessons and that they have – as their press release for the new action plan put it – made fans "an integral part of UEFA finals". The evidence suggests that they have learned precious little.
Once the fans, who are supposedly at the centre of UEFA's approach to organisational matters, had finally slogged their way to the stadium, they found that free water was still unavailable – although any fans who didn't mind having their chants drowned out by Burna Boy and Anitta's Pepsi Kick Off Show could buy a bottle of the titular soda for a cool €20 or so. Once they'd finally got that direly-needed drink down them, they could use one of the reported 20 toilets offered up to the 20,000 or so Manchester City fans in attendance. It goes without saying that one toilet per thousand people is not adequate. Still, at least Salt Bae got to his seat OK.
UEFA will no doubt observe that their new action plan was put in place after Istanbul had been selected, although if they have indeed spent the past month doing the promised due diligence and liaising with both police and supporter groups, then one wonders how bad things were set to be if they hadn't.
There have at least not been any reports of problems with local police forces or stadium security, which has been a repeat problem around UEFA matches in the past, including in Paris last year, where heavy-handed policing including the unprovoked use of tear gas and pepper spray contributed to the needless danger faced by travelling supporters.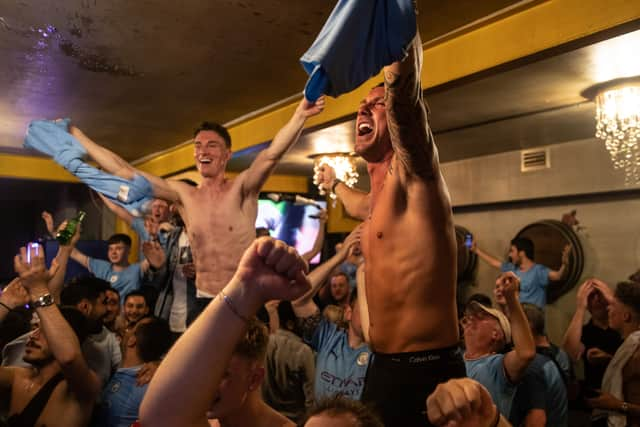 Spain has been another country where police, apparently pre-judging British supporters as hooligans, have caused dangerous and difficult situations. Fans of several English teams have been attacked without cause by Spanish police in the past, while Rangers fans in Seville for the 2022 Europa League final against Eintracht Frankfurt had sun tan lotion confiscated and water withheld in one of the hottest cities in the continent by stadium security, apparently over fears of alcohol being smuggled in. Fans were forced to resort to drinking water from bathroom taps.
The new action plan put forward by UEFA discussed travel arrangements, fan group liaison and viewing experiences at length, but skims very lightly over policing problems. They promise to "proactively engage" with police commanders by providing expertise - what expertise, exactly, is unclear given its historical absence – but specifics are withheld and there is a paragraph which appears to put all responsibility for the consistently woeful policing of such events on the hosts, stating that it falls under the banner of safety and security guarantees required of the host country by UEFA. There have not yet been any reports of problems with Turkish police this weekend, at least.
Perhaps UEFA are sincere in their desire to improve the frequently disastrous operations around their showpiece events – but there was precious little sign of improvement on Saturday, only further indications that UEFA care about fans only as far as the income they provide. Once the tickets were sold, the rest could go hang, and did. This is, remember, the organisation that preferred to blame innocent Liverpool fans for the near-catastrophe in France rather than face up to their failings.
We want your feedback on 3 Added Minutes - details here
The next Champions League final will be hosted at Wembley. On the one hand, a modern stadium which today announced new accessibility measures for fans with dementia and similar conditions. On the other hand, we all have vivid mental images of flares up backsides on Wembley Way, of supporters trying to break through barriers and of the fan who broke in and attempted to kidnap a child in a wheelchair to get past stewards. Some of the worst of the post-lockdown madness that gripped English football appears to have abated, but there is little doubt that there is at least some scope for another disaster if UEFA shows the same disregard for fan safety as it did in Paris, Seville and Istanbul.