Why do we do it to ourselves? Why do we watch this stupid sport? Why do we subject ourselves to the absolute torture of watching our football teams week in, week out?
I lead a largely happy and fairly simple life. I am fortunate enough to get along day by day with no real cause for stress, sadness or despair – apart from football. Becoming a football fan was the worst decision I ever made. I want to go back in time and give my childhood self a massive shake and yell into his tiny, weeping face until he promises to never, ever, under any circumstances, watch football.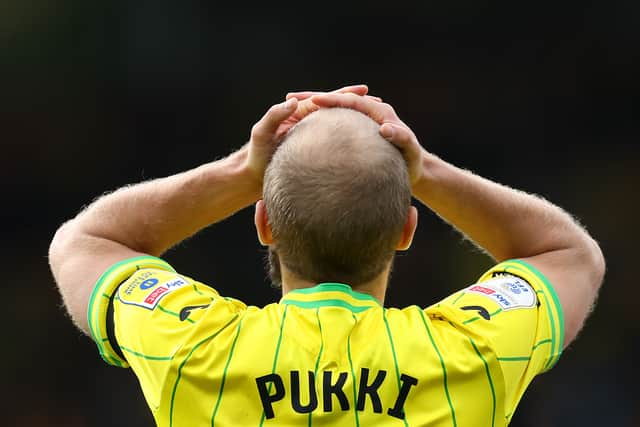 But of course, I can't do that, and here I am, a football journalist. I am contractually compelled to wake up and think about football all day after watching Blackburn Rovers, the team I love for some insane and inexplicable reason, concede a 96th-minute equaliser in a crucial game against Coventry City. And it was the goalkeeper who scored. With his hands.
I have to find a way to get on with my life after watching my team completely bottle a brilliant position in a seemingly endless Championship promotion race. We were third not long ago – although it feels like a very long time ago indeed – and now we're outside the top six, looking in like a small child with its face pressed up against the glass of a toy shop. I have to get on with things after enduring 45 of the worst minutes in Blackburn history, or at least since the last time we were dreadful, which definitely wasn't a long time ago at all.
I'm 36 years old. Gray hairs are starting to creep through on my temples. I creak when I stand up. I should be well past the point where a sport played by people I've never met can annihilate my mood to the degree that I'm walking around the next day with a thundercloud over my head like I'm Charlie Brown after a bad day at the playground. But no, I spent the last few hours of my evening yesterday sulking like a grounded teenager in front of my fiancée, who probably had very good cause to wonder why she had agreed to marry a man who can't handle his football team conceding a late goal.
And you'd think I would have had enough practice by now. It's only a few weeks since we were knocked out of the FA Cup in injury time by Sheffield United in a game we lead twice. I was there, in the stands, standing in awful silence as Bramall Lane erupted around me. My fiancée was there too, come to that, and it's a testament to her endless kindness, patience and resolve that I didn't wake up next to an empty pillow with a ring on it this morning. I'm not sure I could have blamed her – who'd want to deal with this every few weeks for the rest of their lives? Football fans, that's who.
And it's more or less all of us, isn't it? For some idiotic reason, we decided to watch football when we were tiny little kids, incapable of rational thought or reason. And now, years later, we have to suffer like Sisyphus every other weekend or so when several very wealthy people in brightly coloured jerseys let us down in one way or another. And, like Sisyphus, we can never stop – we'll be pushing this emotional boulder up a mountain for the rest of our lives, somehow never quite able to make it to the top.
Because even when we do win a match, or a title, the immense outburst of euphoria is pretty fleeting. It's wonderful, but then again it comes along so much less often than the misery does. For almost all football fans, the cumulative total time spent in agony is surely far greater than the time we spend basking in the joyful glow of success.
Even those who have watched their teams win everything seem to spend more time in frustrated devastation than they do relishing their glorious history. Just look at Manchester United fans – any of them even close to my age have seen their side enjoy a period of domination almost unrivalled in English football history, during which they won every trophy conceivable, but now they're all completely bloody miserable because they missed out on the top four a couple of times and the next door neighbours are better.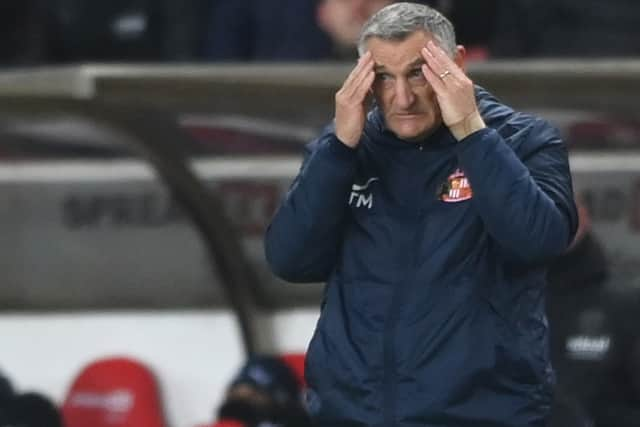 Not that I'm mocking United fans, you understand – I get it. I'm one of the lucky ones too, relatively speaking. I've watched Blackburn lift the Premier League and the League Cup. I've celebrated two promotions, albeit with three relegations thrown into the mix as well. Compare that to my 3 Added Minutes colleague Jason Jones, who supports Sunderland. They've been relegated nine times since they last won any silverware. That was 50 years ago. But then, he's positively jammy compared to the poor souls who follow Bury, or Macclesfield Town, or Yeovil Town, Scunthorpe United, Chester City… the list goes on. Given how miserable Blackburn make me on a regular basis, I can only imagine what life must be like watching your team sink down the leagues like a stone, or go out of business altogether.
Being a football fan reminds me of the cricketer Jimmy Neesham's tweet after his New Zealand side agonisingly lost the 2019 World Cup final by the "barest of all margins" against England: "Kids, don't take up sport. Take up baking or something. Die at 60 really fat and happy."
I could have taken up baking. Or become a landscape painter, perhaps. I could have developed a hobby which actually benefits my mental health. But no, I became a sports fan, and as a result I'm only on track to follow 50% of Neesham's advice for a good death.
We want your feedback on 3 Added Minutes - details here
But here we are – it's not like any of us are going to stop, is it? We're all stuck in this vicious cycle of weekly misery interspersed with all-too-occasional flashes of joy. It's basically a drug addiction but without the great music. We're all just football junkies, craving those early memories of glorious games on analogue TV sets, before we knew what net spend and xG were and before we tied an enormous percentage of our personal happiness to the fortunes of eleven strangers in a big field somewhere. What a ridiculous and tragic people us football fans are. Still, can't wait for Preston on Saturday.