Barcelona and Real Madrid's historically illiterate mudslinging match disgraces the game
Conspiracies have been thrown about by Barcelona and Real Madrid as the Negreira case continues - and the fake history behind them disgraces the game.
Watch more of our videos on Shots! 
and live on Freeview channel 276
Visit Shots! now
When Joan Laporta, the president of Barcelona, took to the podium on Monday, he chose to go on the offensive. With his club accused of corruption over payments to the former vice-president of the Spanish refereeing body, José María Enríquez Negreira, Laporta chose not just to defend his team, but also to use his time in front of the assembled press to traduce their old rivals, Real Madrid. Real's response was grotesque, but we'll get to that…
The allegations against Barcelona are that they illegally paid a total of €7.3m between 2001 and 2018, presumably to ensure favourable outcomes in their matches. They have been charged by the Spanish tax authorities with "continued corruption in business" and Real have openly discussed opening a separate civil suit over the affair. Barcelona claim that the payments, which were not disclosed and which were uncovered during a tax investigation of Negreira's company DASNIL 95, were for routine reports about referees in charge of their matches and deny any allegations of wrongdoing.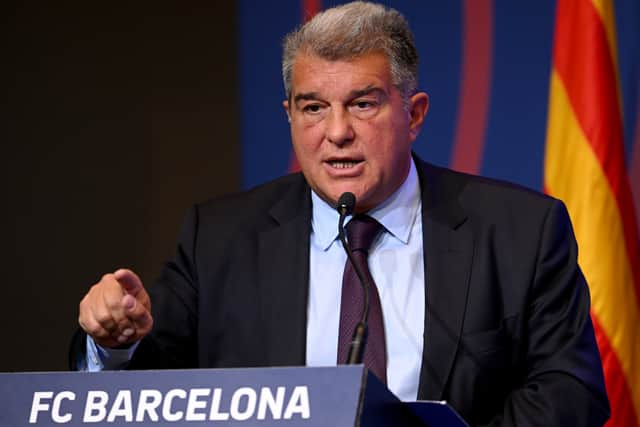 "Barcelona has always been a clean club throughout its history," Laporta said during his press conference. "We celebrate wins together and when we lose, we don't look for excuses. This is a club based on core values and we want to win the right way. We never want to win with external help."
But then Laporta decided to pivot away from the allegations and onto Real. In doing so, he chose to stoke the embers of old conspiracy theories and would undoubtedly have known that his words were inflammatory.
"I'd also like to single out Real Madrid, a club who have made their position clear in this manner… Always considered as the team of the regime and always linked with refereeing favouritism. For 70 years, those who were overseeing games were former Madrid socios, players or board members".
The "regime" in question was that of General Franco, the fascist dictator who ruled Spain from 1939 until his death in 1975. He was the leader of the Falangists, who won the Spanish Civil War with the assistance of the Nazis. For years, his alleged favouritism of Real Madrid has been the source of endless muttered conspiracies – he supposedly paid referees, threatened opposing teams with violence, even helped Real to sign the great Alfredo di Stéfano over Barcelona. Like most conspiracy theories, the stories are likely at least embellished and perhaps even wholesale fiction, but that hasn't stopped them from being used by rival clubs as sticks with which to beat Spain's most successful side.
Laporta's words, then, were calculated to gee up supporters not just of Barcelona but of every club who think themselves historically wronged, and to paint Real not as a wronged party but as hypocrites and the true villains of the piece.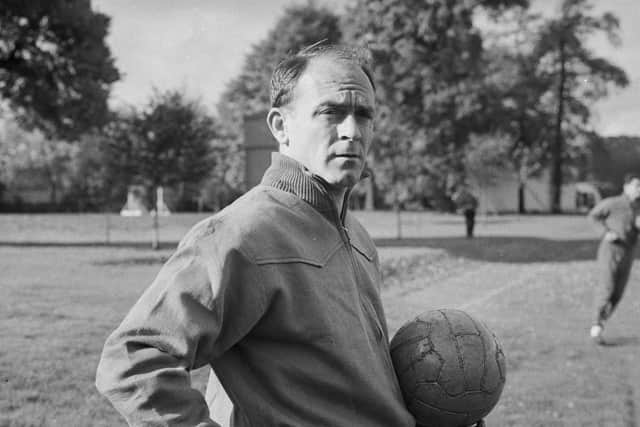 Trying to shift the attention away from Barcelona and onto long-buried allegations may have been a cheap trick, but Real's response quickly outdid it. Their reply was a five-minute video, posted on their social media accounts, tying Barcelona to Franco's regime and effectively accusing them of being the club that benefited from the far-right military dictatorship. In doing so, they have presented a disgraceful revisionist history, a parcel of cherry-picked half-truths and fake news, a positively Trumpian smear tactic. It may also have done the job it was intended to do.
The accusations in the video are manifold – that Barcelona had one of Franco's ministers inaugurate the Camp Nou, that Franco intervened to save Barcelona from bankruptcy on multiple occasions, that Barcelona flourished during and after the civil war while Real were disbanded.
To try and tie Barcelona to Franco is a grim insult to most supporters of the Catalan club. During the Spanish Civil War, Barcelona was the home base of the defeated Republican side, and Franco's vengeance was harsh – thousands were arrested and sent to prison camps. Many were tortured, and many were executed for alleged involvement either in the Republican cause or as part of the maquis, the rebel faction who continued fighting a guerrilla war against Franco's regime after the official end of the war.
Catalan language and culture was brutally repressed, and the use of any language other than Castilian Spanish was banned. Les Corts, Barcelona's home ground until they moved to the Camp Nou in 1957, was one of the few places where people were able to use their native language without fear of being arrested or informed upon. The club became, and remains, a focal point for Catalan nationalism.
That didn't stop Franco from ensuring he became involved. Football was a useful propaganda tool for the regime, and they did not pass up on its use, nor did they allow any expression of individuality from the regional clubs – Barcelona were forced to remove the Catalan flag from their club crest, Athletic Club were forced to change their name to Atlético, and so on. So did one of Franco's ministers inaugurate Barcelona's new stadium? Yes. Did they present the dictator with medals and accolades? Yes – although the club officially revoked them in 2019. Would they have had any meaningful choice in these matters? Unlikely.
The historical support for the claim that Franco saved Barcelona from bankruptcy on multiple occasions is unclear. He was one of the signatories to an official sanction for Barcelona to sell and repurpose Les Corts, at a time when they were in substantial debt, and that action may well have saved them from penury. But three times? The historical basis for the claim is not readily apparent, although that does not necessarily make it false. Either way, Franco was always conscious of the value of PR, and would have hardly wanted to be seen to allow Barcelona to go under if they were indeed in danger of doing so. Aiding them would have been a publicly-valuable act of magnanimity.
And it's true that Real were disbanded during the Civil War – but not by any act of the Falangist government, but because so many of their players and staff either fought or fled, including their substantial overseas contingent who returned to Hungary, Brazil and Mexico as the war raged. The league was suspended between 1936 and 1939 during the conflict. None of that is mentioned.
Real's video claims that Real players were arrested, killed or exiled – a claim intended to make it sound as though this was somehow at Franco's behest – and points out that Barcelona were successful in the post-war years while it took Real 15 years to win another title. That is also true – Barcelona were five times champions in the post-war period - but only because Real had to rebuild in a way that Barcelona did not after Real's disbandment, and they were still runners-up on two occasions in that timeframe, finishing third a further three times. They eventually won 14 titles under Franco's rule.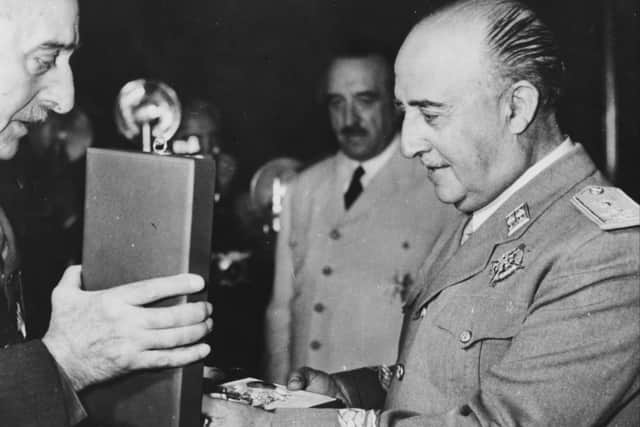 The implication that Franco was responsible for both Barcelona's success and Real's struggles is not only historically illiterate but deeply insulting, a complete rewriting of fact. Franco was a frequent attendee of Real games and is widely considered to have been a supporter, although it's not entirely clear whether he really was a dyed-in-the-wool Blanco or was just using the club for propaganda purposes – nor is it clear whether he really did underhandedly help Real Madrid, although the stories and conspiracies will always suggest so. But the final question posed by Real's video – "so who was really the team of the regime?" – is a question born of malicious spin. You can argue about whether or not it was Real, but it certainly wasn't Barcelona, who weren't even allowed to be their true selves – their club crest redrawn, their name Castilianised from 1957 to 1978.
The video has already received a gloating reaction from Madridistas, and endorsements and retweets from former players such as Iker Casillas, Marcelo and Álvaro Arbeloa. It has been swallowed as truth by thousands but contains precious little honesty at its core. It has also understandably enraged many in Catalonia, and the regional government has demanded its removal, describing it as "irresponsible" and "an offense to the thousands of people who suffered from Francosim." Suffering under Francoism was certainly not limited to Catalonia, but it perhaps bore the worst of it.
We want your feedback on 3 Added Minutes - details here
A tissue of insulting half-truths, then, in response to a needless rehashing of outdated conspiracy theories – and an unedifying spectacle of mudslinging from two clubs that should know better, which has now caused immense offense and will have served to embed false or unproven conspiracies in the minds of another generation of rival supporters.
At the end of his press conference, Laporta said "I don't want to get bogged down in a Barcelona-Madrid thing, though". Rather too late for that, Joan.