Monday, again. These weeks just do not stop coming, do they? The next seven days are usually some of the most surreal in a football fan's calendar too. With the Premier League and EFL careering towards their respective conclusions like out of control dodgems approaching the end of a pier, things are either fraught or entirely apathetic, with no in between to be found anywhere.
Still, at least we have the looming chaos of the transfer window to keep us company for the next few months. Oh, joy...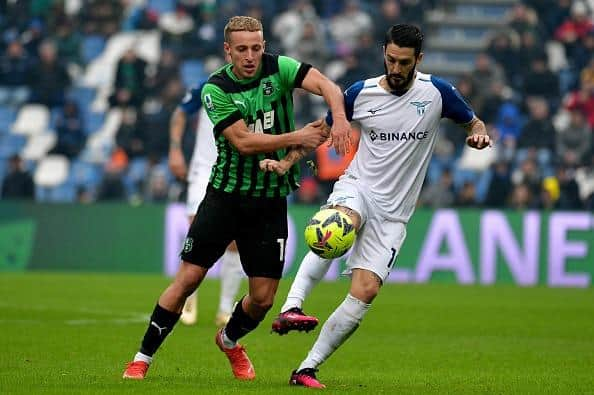 Frattesi in demand
What a time to be a Seagull. Brighton qualified for Europe for the first time in their history this weekend, and with the transfer window still yet to formally open, they have already done their fair share of preparatory perusing. Joao Pedro, James Milner, and Mahmoud Dahoud have all been snapped up like travel-sized bottles of shampoo from that one section in Boots, and if reports are to be believed then Albion might well have completed as much as 70% of their business at the time of writing.
According to Football Insider, however, they could still be after a couple of signings, with Sassuolo midfielder Davide Frattesi representing a 'priority target'. The Italian is a man in demand, however, with Manchester United also keeping tabs on his situation.
The 3AM Verdict: It feels as if Brighton have made a marked departure from their usual transfer policy this summer, and are instead focusing in on signing established stars as opposed to undiscovered gems with high resale value. The old adage, of course, that if something ain't broke, don't fix it, and you just hope that this sudden change of approach doesn't come back to bite them.
Villa eye Martial
Elsewhere, Aston Villa have come over all ambitious. Exactly how ambitious? Well, ambitious enough to try and sign a player who is widely deemed to be beneath the standard required to lead the line for Manchester United on a loan deal. Calm down, Unai, you'll give yourself a nosebleed.
Anthony Martial is the man in question, and as per Football Transfers, a temporary agreement could be in the offing, with a potential option-to-buy attached. That would seemingly suit Erik ten Hag, with the Dutchman unconvinced by the striker.
The 3AM Verdict: On paper, this would be a great deal for Villa. Martial has never truly reached his full potential at Old Trafford, and it's understandable that a side with title aspirations might seek to replace him, but for Unai Emery's men, he would surely represent a notable addition to the attacking threat that they already pose. A move could be the best thing for Martial himself too, with the player in danger of stagnating at the age of 27.
Chelsea bid for Vlahovic
And finally, according to ESPN, Chelsea have tabled a bid for around £70 million for Juventus striker Dusan Vlahovic. The Blues desperately need a new centre forward, and they really cannot afford any more transfer fumbles. With that in mind, why wouldn't they offer the GDP of a small island nation for a player who has averaged just one goal every three games this season? It's a bold strategy, Cotton, let's see if it pays off for them.
The 3AM Verdict: Vlahovic would either be a revelation or a catastrophe, there would be no middle ground. Given Chelsea's recent recruitment record, the smart money is firmly on the latter.