With Southampton's relegation from the Premier League confirmed following Saturday's 2-0 home defeat to Fulham, many of their best players will now be looking for a new home – and that likely includes their captain and creative nexus, James Ward-Prowse.
The England midfielder has been with the south coast side since he was eight years old and refused to be drawn on his future following the match this weekend, telling the BBC that he was "not thinking too far ahead", but speculation was already mounting that clubs up and down the division were considering a transfer move this summer regardless of whether the Saints went down – and with his place at Euro 2024 to think of, never mind the financial considerations, it's hard to make a case for staying at St. Mary's.
So who has been linked with a move for Ward-Prowse, and where should he go? We look at the four candidates who have cropped up the most when his future is discussed in the press and assess whether they would work as landing spots for Southampton's best player.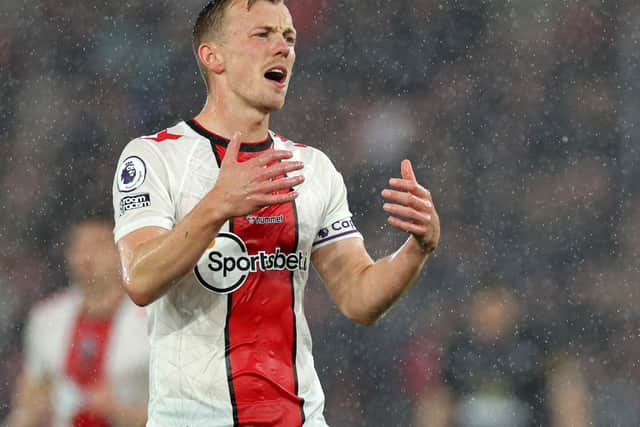 Newcastle United
If Ward-Prowse is looking to land the best possible pay day, it would likely be found at St. James' Park, who have deep pockets and are looking to bolster their midfield for next season. They are currently favourites with the bookmakers to sign the midfielder and would be a tempting landing spot, especially as the only realistic option who could be playing in the Champions League.
When we assessed James Maddison's options last week, we suggested Newcastle would be a great place for the Leicester man to go because, as they reshape their squad, the attack would be built around Maddison's attributes rather than requiring him to adapt to an existing system. That's true to a degree for Ward-Prowse as well but even though he's primarily a creative player, his deeper role means he would likely find himself in competition for his spot rather than having the team constructed around him.
That's largely because of the presence of Bruno Guimarães – the Brazilian plays a similar role to Ward-Prowse, linking defence and attack and teeing up forward forays for his team-mates. With Joelinton providing the defensive part of the midfield pivot and Joe Willock also impressing recently, Ward-Prowse might have to fight hard for a regular starting spot in a way Maddison wouldn't – or perhaps Bruno could be pushed further up the field, leaving the Southampton man to fulfil his old role at the heart of the pitch. The Newcastle project looks likely to be a successful one, at least in the medium term, so they would still be a great option for any ambitious player, but they aren't necessarily the perfect fit for Ward-Prowse is he wants to prioritise getting as many minutes as possible before next summer's showdown in Germany.
Tottenham Hotspur
Spurs have, by their relatively lofty standards, struggled this season, and having competed for the top four for much of the season now find themselves uncertain of European football of any type. That is likely to be a temporary state of affairs, however, with plenty of financial and footballing firepower behind them meaning that they're likely to be challenging for the Champions League again before too long. For now, however, they may be find it hard to appeal to players quite as much as Newcastle.
Much will also depend on who Spurs appoint as the long-term successor to Antonio Conte, and that decision will shape whether Ward-Prowse would be a good fit for north London. As it stands, the Spurs squad has been designed to play with a two-man midfield base, and the Saints star could well displace players like Oliver Skipp and Pierre-Emile Højbjerg, while other options like Yves Bissouma have failed to nail down starting spots. Ward-Prowse would likely start plenty of games, and while there would be competition, minutes would likely be easier to come by than they would on Tyneside – at least as long as the England man can perform to his best.
West Ham United
Another team routinely mentioned in connection with Ward-Prowse, much will hinge on the two great unknowns ahead of the Hammers this summer – whether they stick with David Moyes, and whether Declan Rice ends up leaving the London Stadium.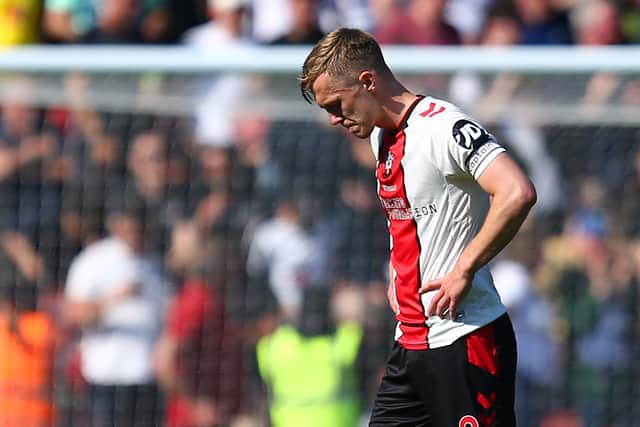 If Ward-Prowse is on their shopping list, it would be as Rice's replacement. They're very different types of players – Rice is much more of a box-to-box player than Ward-Prowse, who has a more economical, pass-focussed game, but a switch to a more cultured midfield set-up is scarcely outside the realms of possibility. Of course, the other question over the transfer is whether West Ham could offer a package as attractive as the other teams in the equation – no European football (unless they win the Conference League) and less chance of silverware or short-term success than other sides. Probably the least likely of the main four candidates to land Ward-Prowse, with many variables in play.
Aston Villa
The ambitious and upwardly-mobile Villans have been linked with a number of splashy signings in recent weeks, with the likes of Ferran Torres lined up for a summer move to the midlands. Combined with their impressive late-season form under Unai Emery, they're becoming an increasingly attractive proposition for players looking for a Premier League move.
We want your feedback on 3 Added Minutes - details here
The heart of the midfield is definitely an area where Aston Villa can improve – John McGinn and Douglas Luiz may have been good lately, but there's little argument that Ward-Prowse couldn't force his way ahead of them in the pecking order, and he has a far broader passing range than either. The allure is obvious for Villa, and with the Birmingham club having clear European ambitions, they could be a great fit for Ward-Prowse as well. Much may hinge on whether the mooted big-name transfers come through or not, and whether they look like a club who can press on to contend for the Champions League or more like a flash in the pan. If it's the former, Ward-Prowse could come to see Villa as an ideal landing spot, and a club where he could be as important and influential as he has been at Southampton.