Dele Alli's moving interview demonstrates the need for compassion – from clubs, fans and the media
Watch more of our videos on Shots!
and live on Freeview channel 276
Visit Shots! now
Dele Alli's powerful and moving interview with Gary Neville should be required viewing for almost everyone involved in the game, from clubs to fans – not just for its message about the importance of seeking help when we're struggling, but for its demonstration of the need for us all to show far more compassion towards people in football and other sports.
Dele has been struggling desperately for form on the pitch for many years now, a decline that has seen the former Spurs player go from nailed-on England starter to Beşiktaş in Turkey. Along the way he has been mocked, questioned and derided, and been the subject of countless newspaper columns and social media posts querying his commitment and attitude. Now we have a much clearer picture of his story, and his struggles with addiction and trauma.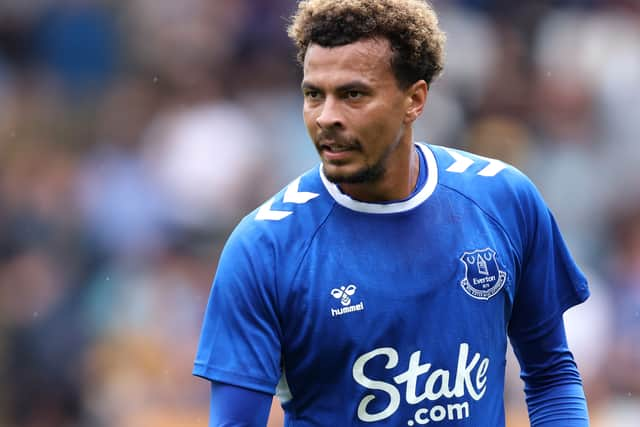 His childhood was intensely difficult and left scars that led to later mental health issues and an addiction to sleeping tablets.
"At six I was molested by my mum's friend who was at the house a lot," he said. "My mum was an alcoholic… I was sent to Africa to 'learn discipline' and then sent back.
"At seven I was smoking. Eight I started dealing drugs – an older person told me they wouldn't stop a kid on a bike, so I was riding around with my football and underneath I'd have the drugs… Eleven I was hung off a bridge [by] a guy from the next estate... At twelve I was adopted."
Dele was left with unresolved trauma that he never felt able to open up about. He praised both his adoptive family and former manager Mauricio Pochettino and his staff for the support they offered, but at other times was lacking the structure and backing he needed to handle the mental health issues that arose, as well as the willingness to seek that help out.
He was initially prescribed sleeping tablets by his club, as many footballers are, to help regulate sleeping patterns in a job which carries intense adrenaline and energy spikes and which demands the best rest possible to maintain peak physical condition. As time went on, he began acquiring them illegally and taking them during the day, as early as 11am during his days off.
"They work, that's the problem… I would stop sometimes, for a few months, but I was never really dealing with the problem. It got really bad at some points and I didn't understand how bad.
"I tried to deal with all by myself… I'd tell myself that I wasn't an addict, that I wasn't addicted to them but I definitely was. I did need help."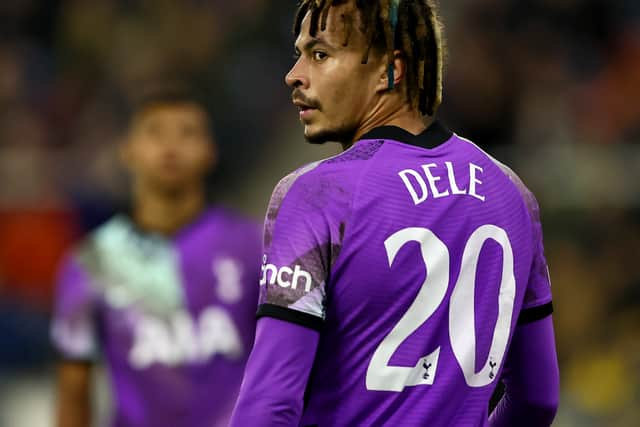 That help finally came thanks to a recent six-week stint in an American rehab clinic, a programme which he left in June. He now feels like he's "probably in the best place I've ever been" – and he spoke powerfully about the benefits of asking for help, and encouraged others who are struggling to do the same. So many people, especially men, feel unable to seek assistance with mental health problems because of fear of being perceived as being weak, or because they feel others can't or won't help. It's a perception that needs to be broken down in order to help people and save lives, and Dele's interview is a moving testament to that.
But it's also testament to the need for compassion in places where it is often sorely lacking, including in my own industry – the media. Dele said in the interview that he was telling his story sooner than he had wanted because tabloid journalists had been sniffing around the details and he was worried that they were planning to publish a story. He also spoke about how negative stories about his partying – which he suggests were being written long before it was a problem that needed addressing – had affected him, as well as the way that the media (both traditional and social) had run with José Mourinho's allegation that he was "lazy", which Dele says the Portuguese coach privately apologised for.
That many parts of print and online sports media need to clean up their act is hardly a fresh revelation, of course. Several tabloid newspapers make hay from seemingly endless negative stories about footballers – especially Black footballers – and their supposed wrongdoings or 'flashy' behaviour, and they run these stories because there is an audience willing to lap up such casual viciousness. That speaks to another place where compassion is needed – among fans.
Even the kindest and best-intentioned fans have been guilty of making idle barbs about underperforming players in the pub or in the stands, and I admit my own culpability in this. We are almost all guilty of contributing in some small way to a culture of cruelty towards players, who are often perceived as being fair game because of the money and status they have as a result of their skills. No amount of fame or fortune can protect people from issues with mental health, and football is an immensely high-pressure environment already. If a player is struggling to cope, then a slew of negative comments on Twitter, accompanied by salacious stories in the press, will only serve to make things harder.
A player may never hear that sly wisecrack we made at the bar or the specific comment coming from seat 43K, but those jokes and insults may serve to encourage our friends to make similar remarks online and elsewhere – and the player may see them, or they may serve to encourage the kind of unpleasant stories that later appear in the press. There is a cyclical culture of casual cruelty towards players and managers that would be best broken. Footballers may be well-rewarded for the burden of expectation that they bear, but football has a long history of players suffering with gambling, alcohol and substance addictions, and that needs to be borne in mind. No matter how frustrated we may be by a player's performances, no matter how poor their attitude appears to be from outside the dressing room, we should remember that we usually have no idea of the cause.
Dele's story also serves to highlight the need for clubs to work hard to support their players and staff. Dele was clear that he did not blame any of his clubs for his own issues or addiction, but also implied that his addiction to sleeping tablets was not an isolated case – a suggestion supported by a 2021 investigation by The Athletic which raised similar concerns. Clubs need to work to identify problems and support people who could be struggling.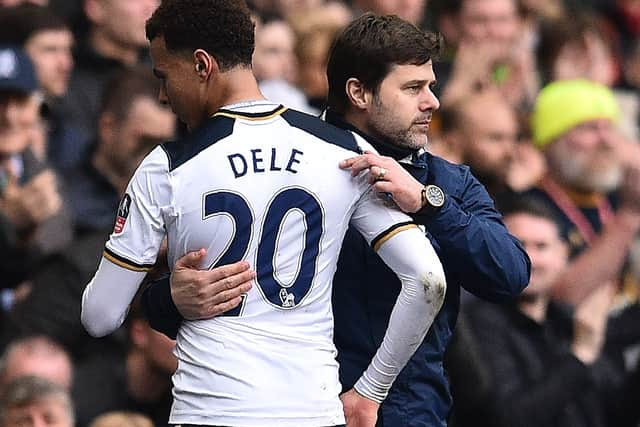 Addiction is not the only issue players may face, and much has been made in recent years of the failures of teams to support, for instance, young players who fail to graduate from youth systems and struggle with both life after football and the feeling of failure. Improvements are being made by many clubs thanks to players coming forward with their concerns, but there is work to be done across the board, and it falls partly on clubs to make sure they have the best systems in place for supporting their players in the hugely challenging environment that professional sport creates. Too many players have struggled with addiction of some form or another, or other mental health problems during and after their careers. There have been suicides. In a better world, that fact alone would be enough to inspire all of us – media, fans and clubs alike – to work harder to be more mindful and, simply, kinder.
The great mercy is that in Dele's personal case, he believes matters are improving: "I know what I can do on the pitch… and now I've got the feeling back, like before I went to Tottenham and I had so much to prove and had that love and passion for football, now I've got that back… it's something I've missed."
But just because he is happily now getting help and getting better doesn't mean that, like so many other men handling trauma, he isn't at risk of relapse or of future difficulties. Now, he has a support system in place to help him through that, and we need to make sure we provide that system for our own friends and families, as well as making sure that we don't exacerbate issues other people may have, be it professional footballers who are grasping for form on the field or simply passers-by who may be affected by the things we say and the jokes we make.
We want your feedback on 3 Added Minutes - details here
That, as much as anything else, should be the moral of Dele's story – too many people are made to feel alone and unsupported when they are struggling, and they can often be vulnerable to negativity and cruelty, even when it is untargeted and unintended. We need to watch out for those around us, and create an environment which is kinder and more compassionate to everyone from England internationals to the people around us day to day. Just like with Dele, we simply don't know what people are going through, and we should never forget that.