What Ineos will bring to Man Utd: from marginal gains to bold manager gambles and mixed results with transfers
Ineos may soon own 25% of Manchester United - but what will change at Old Trafford, and how will transfer business and managerial appointments be made?
Watch more of our videos on Shots! 
and live on Freeview channel 276
Visit Shots! now
Billionaire Sir Jim Ratcliffe is still expected to acquire 25% of Manchester United in the coming weeks, even if reports on Tuesday afternoon suggest that the deal may not be quite as imminent as expected – sooner or later, change is coming to Old Trafford. Once the deal is finally completed Ratcliffe, through his company Ineos, is widely expected to take charge of sporting affairs at a club which has struggled to achieve consistent success since the departure of Sir Alex Ferguson a little over 10 years ago. Ratcliffe already has an extensive sports portfolio which includes football clubs as well as cycling, Formula 1 and sailing teams, so what can United fans expect when the Ineos boss takes the reins?
Ratcliffe has reportedly proposed that football matters at United be overseen by a three-person board consisting of himself, Joel Glazer, and Sir David Brailsford, who acts as director of sport across the different disciplines Ineos are involved in. Ratcliffe himself is not known as a hands-on owner, even if he is media-friendly – after Ineos bought OGC Nice in August 2019, it was two months before he attended a game. Brailsford is likely to be the key man in terms of overseeing key appointments and providing the club's future direction.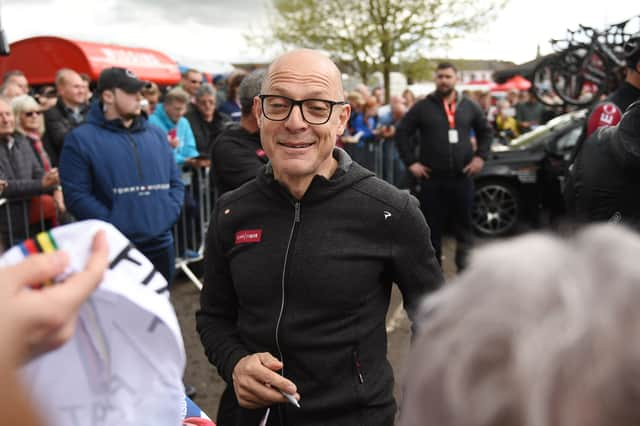 What is Ineos' philosophy?
Brailsford, 59, is the man who runs the sporting arm of Ineos from football to Formula 1. He became famous for his achievements in cycling – Team GB won 16 cycling gold medals across the 2008 and 2012 Olympics under his watchful eye and Team Sky (as Ineos Grenadiers were known at the time) dominated road cycling for several years, with stars like Chris Froome, Geraint Thomas and Sir Bradley Wiggins winning a string of Grand Tours. Equally famous was his commitment to 'marginal gains' – the principle that seeking out tiny changes in every element of an athlete's performance and preparation could lead to major improvements.
"If you broke down everything you could think of that goes into riding a bike, and then improved it by 1%, you will get a significant increase when you put them all together," he told BBC Sport in 2012. "Things that might seem on the periphery, like sleeping in the right position, having the same pillow when you are away. They're tiny things but together it makes a big difference."
The concept clearly helped Brailsford to become immensely successful, even if many were unimpressed by the idea. It should perhaps be noted that if you improve every single element of an athlete's performance by 1%, then the total improvement achieved in performance is mathematically still just 1%. More prosaically, Wiggins described marginal gains as "a load of rubbish." Either way, Brailsford has stood by his principles and elements of the philosophy will likely be involved in the running of Manchester United.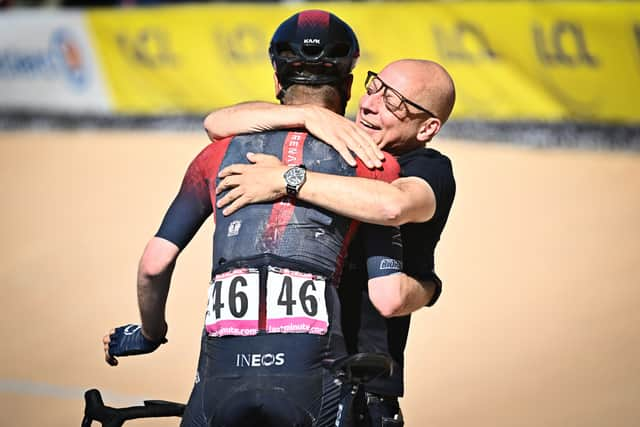 Brailsford has also stated that he wants to bring ideas from other sports into the running of Ineos' football clubs: "Take nutrition. You can take the best learnings from that, and shift it across into football… To do that in a professional sports group is exciting."
Brailsford's exceptionally detailed and analytical approach to sports will likely be a feature of Manchester United's future, with far more data gathered and dissected, and far more areas of the players' performances under the microscope. Whether that will amount to an improvement remains to be seen – and with a member of the Glazer family on the panel running the sporting side of the club, it also remains to be seen how much leeway Brailsford and Ratcliffe will get, and how laissez-faire the majority owners are prepared to be.
How have Ineos' other clubs been faring?
Ineos own two other teams in full – OGC Nice and FC Lausanne-Sport in Switzerland, who were taken over in November 2017. While both sides' circumstances and aspirations are wildly different from those of a wealthy superclub like United, their fluctuating fortunes don't necessarily bode well for United.
Nice are currently doing exceptionally well – they are unbeaten in 12 Ligue 1 games and sit second in the table, playing extremely successful defensive football that has seen them score only 13 goals but also concede just four. These are the first true green shoots under Ineos' leadership – since the takeover in 2019, they have finished ninth in the 18-team table twice, and fifth twice more. Not bad, by any means, but also not as impressive as an ambitious club might have hoped.
Lausanne, meanwhile, currently sit mid-table in the Swiss Super League but the seven-time domestic champions have also been relegated twice since the takeover. Results have, in essence, been up and down without any huge peaks before the current campaign.
A big question is whether we can infer anything about United's future transfer strategy from the way Nice have handled signings. In the first few years of Ineos' stewardship, Nice prioritised talented young signings, although the success rate varied – Jean-Clair Todibo, for instance, has been exceptional, but Kasper Dolberg, a highly-rated striker at Ajax, flopped after a good first season on the French Riviera and was sold to Anderlecht in the summer at a loss of over €15m (£13.1m). Nice have neither consistently identified talent nor played the transfer market well on a regular basis. Given that overspending on players who don't fit the coach's tactical scheme have been an issue for United, that isn't the best sign.
It may, however, be unwise to assume that United's transfer work will necessarily resemble Nice's efforts. In the summer of 2022, Brailsford oversaw the appointment of Ian Moody, former sporting director at Crystal Palace and Cardiff City, as a consultant assisting with transfer business. Moody is believed to have been the driving force behind a string of free transfers and loan deals for players who had essentially flunked out of the Premier League due to age, injuries or under-performance – Aaron Ramsey, Ross Barkley, Joe Bryan, Kasper Schmeichel and Nicolas Pépé all came in and Ramsey, specifically, was reportedly signed in direct contravention of the wishes of Lucien Favre, the experienced head coach who was in charge at the time. All five players have left the club a year on.
This year the transfer policy has been less focused on players that the Premier League had spat out, although Romain Perraud and Morgan Sanson arrived on loan from Southampton and Aston Villa respectively. Money was instead spent on Jérémie Boga from Atalanta (who has impressed) and Terem Moffi from Lorient. A net spend of €27.1m (£23.7m), substantial for a French club other than Paris Saint-Germain, at least suggests a willingness by Ineos to invest when required.
Nice's success this season has been driven by a defence consisting of a combination of talented youngsters like Todibo, budget-conscious signings like goalkeeper Marcin Bułka and veterans like 40-year-old former Bayern Munich centre-half Dante. There have unquestionably been successes in Nice's recruitment – but they have not been consistent, and there have been several definite missteps along the way.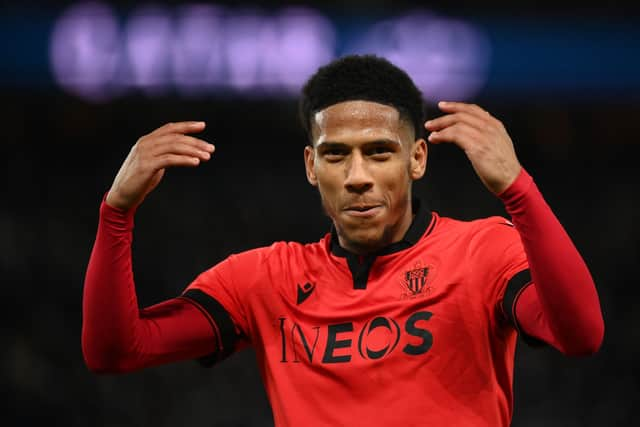 Whether the same will apply to United's recruitment efforts remains to be seen – but the recent trajectory of Ineos Grenadiers, not long ago the most successful men's road cycling team in the world, may also be a bad omen. The team has failed to find successors to ageing greats like Thomas, who at 37 remains their most prominent rider, and Froome, with big prospects like Pavel Sivakov not panning out as hoped - and a recently dominant team have won just one Grand Tour in the last three years.
What about the managers?
Nice's approach to coaching appointments has also been rather variable – after Patrick Vieira was fired in 2020, experienced managers were initially the norm. Assistant manager Adrian Ursea, 52 at the time, was promoted first, and was followed swiftly by Christophe Galtier and Lucien Favre, both veterans when they took charge in 2021 and 2022 respectively. Neither lasted long, however, and this summer Nice made a distinctly left-field appointment.
Italian coach Francesco Farioli is, at 34, the second-youngest head coach in Ligue 1 behind Reims' Will Still. A relative unknown, Farioli never played as a professional and his only coaching experience had been in Turkey, at Fatih Karagümrük and Alanyaspor. His tenure, which has started exceptionally well, began after a managerial search led by Brailsford himself which culminated in a five-hour interview.
Farioli recently gave an interview which has offered an insight into how hands-on Ineos are as owners: "I like to listen to the feedback I receive because it's good to have different perspectives and different input," he told the Telegraph. "Afterwards, I have freedom of decisions on the pitch.
"In other things, a bit more for the medium and long term, there is always an open door. We share our opinions and we have periodic, day-by-day or weekly conversations. But also with the club, we have a monthly review of everything with all the parts involved - about the strategy, about the present and also about the future."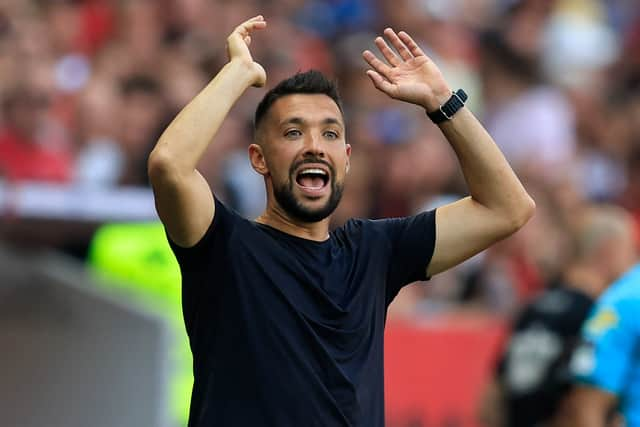 Farioli also lifted the lid on a very data-driven approach to the hiring process: "They made an analysis with data and from the filter appeared some of the names, and I was one of the names… They gave me the opportunity to express myself. They were very, very prepared about everything and they were really aware of who they had in front of them."
The implication, then, is of owners who are moving away from an interest in appointing old guard managers and are looking for younger coaches with fresh ideas. At Lausanne too, the current coach is 44-year-old former Swiss international defender Ludovic Magnin, who was appointed in 2022 after their most recent relegation. That the approach to hiring and firing relies heavily on analytics is also borne out by the fact that very few major clubs would have considered Farioli based solely on league standings – although he had a fine first season at Alanyaspor, finishing fifth, in the 2022/23 season they struggled and avoided relegation from the Super Lig by just one point. Ineos are clearly willing to back their data and take apparent gambles – and in the case of Farioli, this seems to be working out well.
It's impossible to say whether Ratcliffe's part-ownership of United will be good news or bad for Erik ten Hag from a philosophical standpoint, but Ineos have not been patient with managers at either Nice or Lausanne – they have appointed five managers in four years at Nice and the same number in six years at Lausanne. It's clear that Ineos are willing to roll the dice, and then to re-roll them if they don't come up with the right number. Ten Hag is unlikely to have long to prove himself to the new suits at Old Trafford… and if they do fire him, then they could easily look for a replacement in unexpected places.
Fundamentally, Ineos' sporting arm is run by a serial winner with a very clear philosophy driven by data and the belief that small changes can lead to big differences – but the results so far, especially in football, have been up and down, with lots of change in the dugouts in France and Switzerland. Their approach may well succeed in Salford, but so far stability has been in short supply.