Welcome to the Wonderkid Files - 3 Added Minutes' way of making sure you get the lowdown on all the best talents right across the globe. Whenever we find an exciting young superstar worthy of wider attention, we'll bring you a full scouting report with everything you need to know about the player and their future. And if they're really good, they might just make it onto our weekly Wonderkid Power Rankings...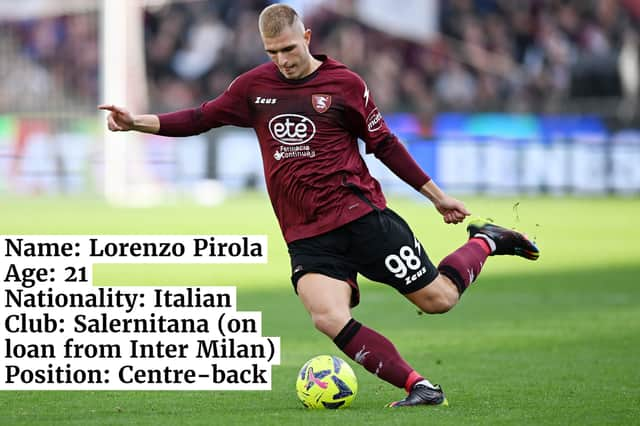 Lorenzo Pirola has been quietly generating a buzz for some time now, catching the eye of top clubs as he gradually made his way through the Italian youth system. He's had to be patient as he waited for his chance in Serie A, but he's finally getting it – and absolutely seizing it.
Something of a throwback centre-half, a product of the country of catenaccio, Pirola is technically solid but doesn't play like a modern ball-playing defender – he's rugged, uncompromising and while he's comfortable enough with the ball at his feet, he doesn't demonstrate a particularly impressive range of passing.
Where he shines is in all the old-fashioned defensive nitty gritty. In his first season in the Italian top tier – having previously played on loan at Monza when they were in Serie B – he's already topping the charts for number of blocks per game and makes as many tackles and interceptions as the best defenders in the nation. At just over six feet tall he isn't among the most imposing defenders but his aerial performance has been strong – if not necessarily dominant – and he's hugely athletic. Basically, getting past him is proving to be something of a nightmare.
Pirola joined Inter Milan as a 13 year-old and soon got picked up by the Italian national age-group teams. An impressive performance at the U17 World Cup in Brazil in 2019 – during he which scored against Paraguay as Italy reached the quarter-finals – drew him to wider attention. Manchester City were said to be monitoring the teenager at the time and while a move away from Milan never materialised, it won't be long before big teams start putting him on their shortlists again, and he's continued his international progress to the Under-21 side.
Aside from a brief substitute appearance for Inter in 2020, Pirola's senior game time has come away from his parent club. Monza took him on for two seasons in the second tier as he developed the positional awareness and tactical acumen which has marked him out, making 10 league appearances as Monza won promotion.
Then he took a separate step up to the top flight with Salernitana. Playing for a lower mid-table club has looked like a perfect landing spot for him – he's played in plenty of games where he's been put under significant pressure in a team that rarely controls possession, and while he's been on the receiving end of the occasional hiding, such as an 8-2 battering at the hands of Atalanta, he's really begun to show his chops in recent games – and has helped his team to consecutive clean sheets in recent weeks.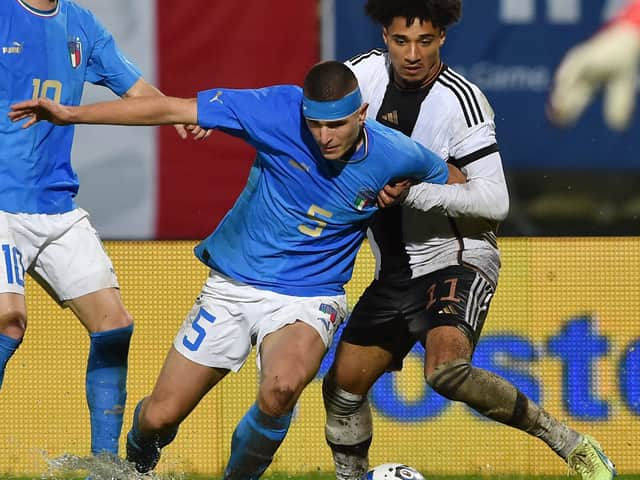 We want your feedback on 3 Added Minutes - details here
It's early days, of course, and it will be interesting to see how Inter, not a team noted for their successful integration of youth, handles his continued development – Pirola himself has said Inter is "like a family" and that he hopes to return and make his mark at the San Siro, and he signed a new contract until 2027 just before he left for Salerno.
That contract, however, supposedly contains a €5m buyout clause for his current team – and one would think they would be mad not to exercise it. That said, it also allegedly contains an €8m clause for Inter to buy him right back, so on current evidence it might just amount to a free payday for Salernitana while improving their defence in the meantime. The Italian transfer market is never anything other than convoluted, so who knows where Pirola will pitch up. But however it pans out, it's looking like the land of Baresi and Cannavaro might just have done it again.