Is there anything more exciting in football than the raw potential of a wonderkid? Sometimes watching a truly gifted talent can be more enthralling than enjoying the great players we already have - and the thought of what could be can be even more intoxicating than appreciating what's right in front of us.
With that in mind, we're going to be monitoring the very brightest talents in the world each week, and keeping tabs on them as their perceived potential ebbs and flows with each passing performance. Some of these players will be superstars – a few already are. Others may sit on the great bench of history alongside Freddy Adu. But all of them are hugely exciting simply to think about.
Before we get into the first ever 3 Added Minutes Wonderkid Power Rankings, a small piece of admin – we're looking at any player who's 21 or younger at the time of writing, a rule partly instituted to avoid tedious arguments over when a player officially stops being 'young', and partly to make sure I couldn't just be lazy and keep putting Vinicius Junior at the top every week until he turns 30.
And this is, of course, just one man's opinion – one writer's eye for talent put to the test. So feel free to argue, politely, on Twitter and tell me who I've missed off the list – and let's see who comes out on top come the end of the season.
1. Jude Bellingham - Borussia Dortmund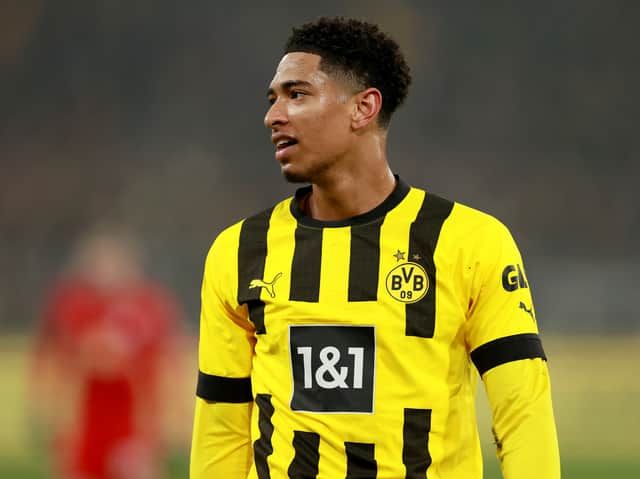 Perhaps I'm just patriotic, but England really might have the best young player in the world for the first time since… what, Michael Owen? It's been a while, at any rate.
Bellingham continues to go from strength to strength at Borussia Dortmund, getting into double figures for goals already and running a gifted midfield as though he's been doing it for years. After displacing Jordan Henderson in the England line-up for the World Cup – a substantially higher bar to Fosbury over than many would have you think – Bellingham is already in the vicinity of world class and there really don't seem to be too many limits on the Stourbridge starlet. Another mature display against RB Leipzig over the weekend underlined his reliability as well – a rare and appreciated trait in a teenager.
2. Bukayo Saka - Arsenal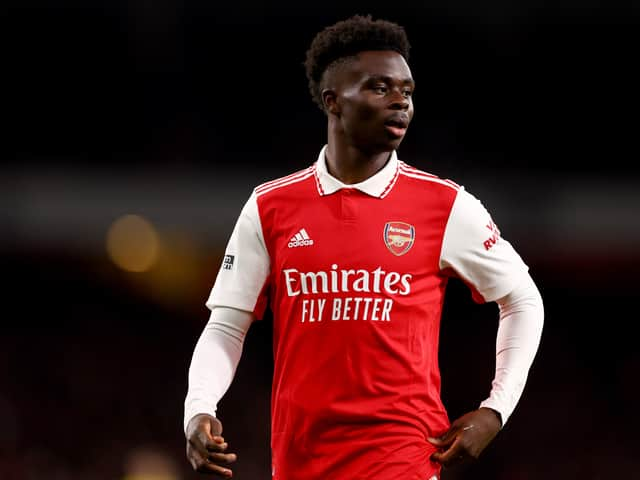 Another Englishman already? I'll try and work out if I'm just biased once I've figured out what do with the colossal shipment of Charles III coronation mugs that just arrived. I'll probably have to store them in the same room I keep my collection of Union flags.
Anyway, Bukayo Saka didn't score this weekend – for once – but he ran the show in the 4-0 demolition of Everton and his speed and guile are being matched rather handily with an ever-increasing eye for goal. His presence sends visible shivers down the spine of left-backs across the Premier League, so it doesn't seem to be a huge stretch to have Saka down as one of the very brightest talents in the game. He's also just an immense amount of fun, and one of my favourite players in the world to watch.
3. Pedri - Barcelona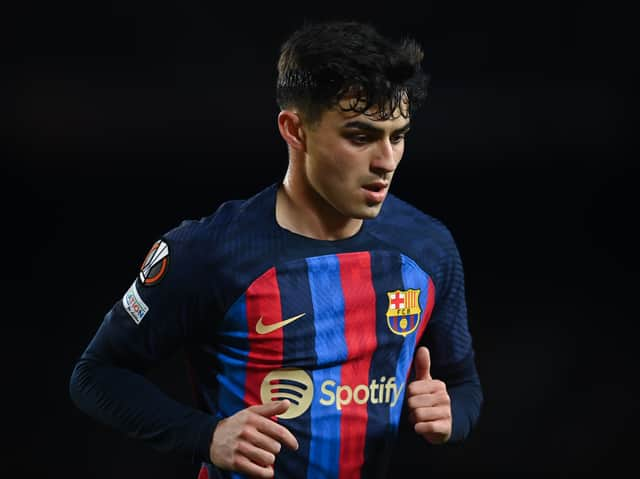 Pedri has become so integral to Barcelona's play that they barely look like half the side without him – which they were this weekend as they scraped their way past La Liga basement-dwellers Valencia. Prior to that match the Blaugrana had picked up 90% of the points available with Pedri in the side, and just 57% without him.
He's one of the most dangerous passers of a ball in the world at the age of just 20, has legitimately elite movement and will run himself into the ground week after week. That may be why he's picked up a thigh injury that will keep him on the sidelines for around a month. So expect him to trickle down these rankings as he misses games, only to likely burst his way right back to the top when he's fit again. Quite the player.
4. Eduardo Camavinga - Real Madrid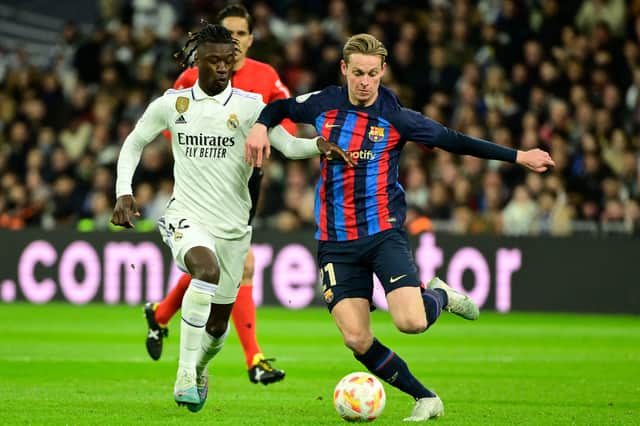 When I was 20 years old, I was most likely to be found either dead drunk in a dive bar dancing to Weezer, or crawling hungover out of bed to watch Soccer AM. Camavinga is a World Cup finalist who's running the midfield of one of the biggest clubs on the planet. I guess that's why he's in the top five wonderkids in the world, and I'm just writing about him.
Anyway, the dynamic Frenchman can boast that not only does he complete 90% of his passes – which is up there with the best in La Liga – but that he also beats players with the ball at his feet more often than just about anybody in his division. Oh, and he's up there in the tackling and interception stats, nicking the ball more than four times a game on average. All of which is a rather anorak-ish way of saying that he's ridiculously well-rounded and makes considerably fewer errors of judgement than I did after my fifth cut-price double vodka and Coke back in the day.
5. Jamal Musiala - Bayern Munich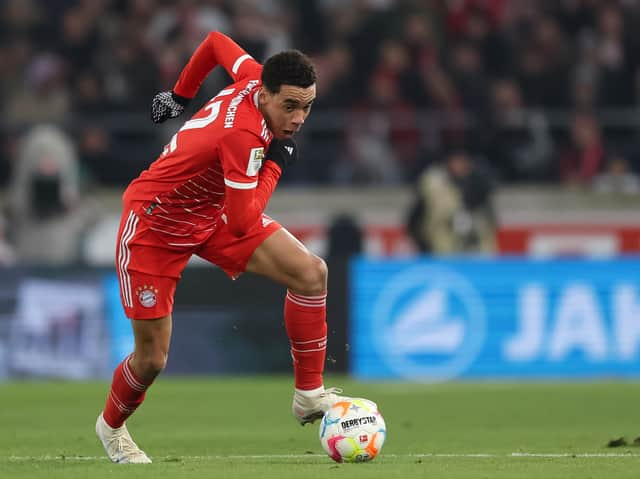 Losing Robert Lewandowski should, on paper, have substantially reduced Bayern Munich's goal threat but Anglo-German prodigy Jamal Musiala has stepped into the breach with admirable elan. And yes, I'm still claiming him, whatever FIFA says his nationality is. God save the King and all that.
A nightmare to defend against, Musiala is just as good at dribbling and passing as he is at tearing past back lines and sticking it in the back of the net. His 11 league goals is almost double his xG tally, which proves just how good he is at finishing a move off – a move he may well have started. A statistical freak with talent to burn and a colossal future in the offing.
6. Gavi - Barcelona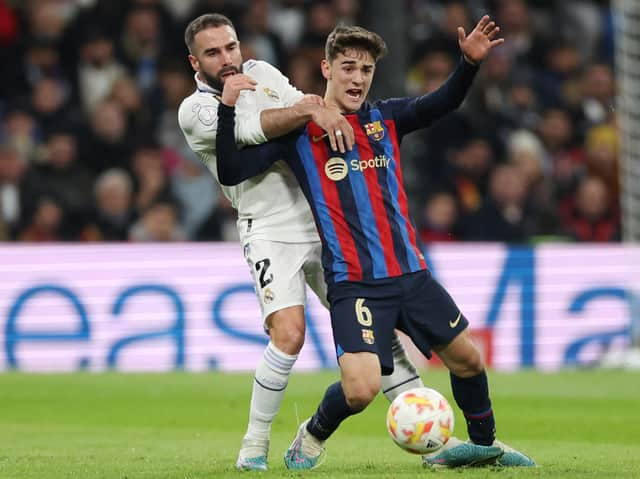 From a couple of youngsters who have all the statistics in the world backing up their potential greatness, to one who arguably doesn't. Gavi only has one goal and two assists for Barcelona this season and the only stat which really leaps out from the board is how often he looks to get the ball forward into dangerous areas, and how much of the ball he sees in the opposing penalty area.
But as any NFL fans reading will know, there's a phrase for when fans and journalists go a bit too deep into the raw statistical analysis – watch the tape. Gavi is one of the most imaginative and progressive players in a Barca team bursting with them, and his lung-busting running means he can link dangerous moves together from midfield right into the box. A little more finesse on the final ball may still be required to really fulfil his obvious potential, but you only need to watch a few Barcelona games to appreciate how far Gavi can go. He didn't win the Golden Boy award for nothing, after all.
7. Florian Wirtz - Bayer Leverkusen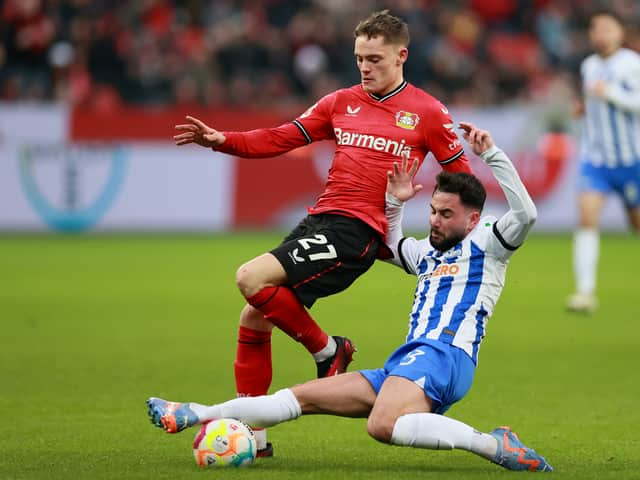 It isn't easy to come back from a career-threatening injury at any age – or at least it shouldn't be. Wirtz ruptured a cruciate ligament almost exactly a year ago and it's only in 2023 that the Leverkusen man is finally getting minutes under his belt again. But what minutes they are.
One of the best players I've ever seen with the ball at his feet, that injury doesn't seem to have put the slightest dent in Wirtz's lightning-fast ball control and instinctive knack for sending defenders for a loop. His obscene quality was on full display as he terrorised Hertha Berlin in a 4-1 clattering on Sunday, picking up an assist and generally looking lethal in his 82 minutes. And keen observers think he isn't even touching his best form – a player who could easily go shooting up these rankings before long.
8. Harvey Elliott - Liverpool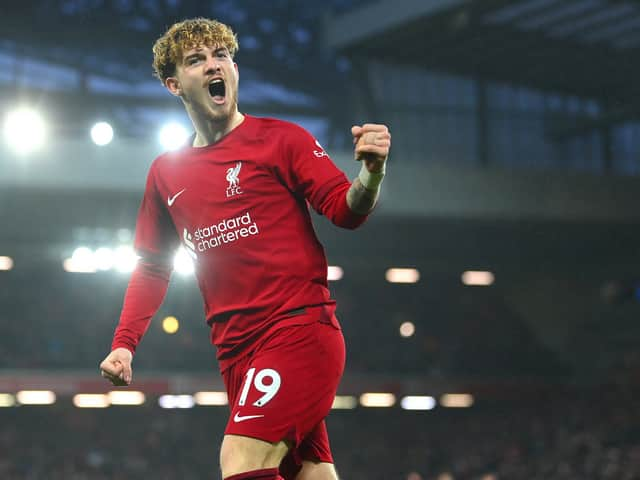 Ah, Harvey. As a Blackburn Rovers fan, I feel both grateful to have had the privilege of watching the teenage sensation tearing up the Championship last season, and deeply jealous of all the Liverpool fans who get to watch the same this year in the top flight.
He was fabulous in Sunday's 7-0 detonation of Manchester United, linking up lethally with Mohamed Salah down the right – and he finally looks like he's getting into a groove with his positional play as he adapts to a deeper role under Jurgen Klopp than he enjoyed with Tony Mowbray as his gaffer. Whether he plays on the wing or in the heart of midfield, he's a thrilling player to watch and technically magnificent.
9. Benjamin Sesko - Red Bull Salzburg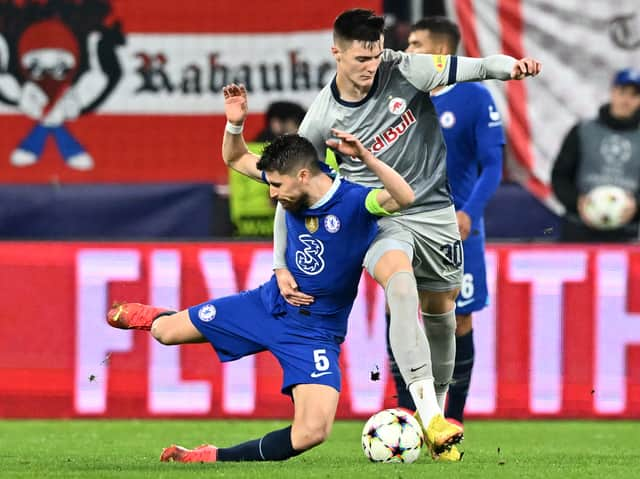 Football Manager has a patchy track record with predicting future superstars. For every player they get right – Ronaldinho and Arjen Robben leap swifty to mind – there is a Cherno Samba or a Tonton Zola Mokouko who simply didn't have the chops to live up to their lofty digital billing.
So it's with some mild trepidation that I put FM wonderkid Sesko on this list, knowing that there's every chance he's more of a Maxim Tsigalko than a future Golden Ball winner. But the Slovenian starlet is steadily ensuring that he earns his stripes as a prospect, bagging 11 goals this season so far for Red Bull Salzburg – including a seven-minute hat-trick just last weekend. He could go far, he could be a bust, but for now all the signs point to a seriously bright future.
10. Josko Gvardiol - RB Leipzig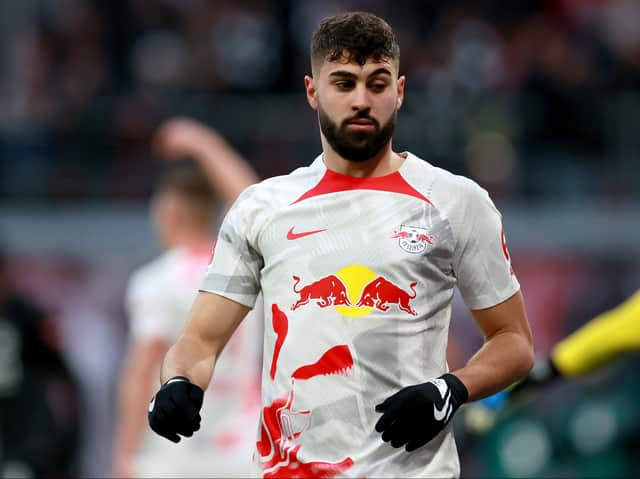 Rumour mill favourite Gvardiol continues his solid progress at RB Leipzig after starring in the World Cup for Croatia, and having put his name up in lights in Qatar, it's understandable that the transfer vultures are circling. Manchester City, Liverpool and Chelsea have all been linked with a bid for the versatile and technically-outstanding defender, and it seems likely that we won't have to wait long before he takes a step up in his career.
Considering he primarily plays as a centre-back, he's surprisingly gifted going forward – his passing range is superb and he's more than comfortable carrying the ball out from defence, but there are still some reasonable question marks over his positioning. He's a naturally gifted tackler of the ball but can be caught out, and his tackling stats are a little underwhelming given his inherent gifts. So he may need to round out his game a little before he can call himself one of the very best in the world, but he's so good at building from the back that you can't blame the biggest teams for queuing round the block to be the ones to apply the finishing touches.