Put your feet up, get the kettle on and go grab that good book you've been meaning to read for ages. It's international break time, and that means a break for you, as well. Think of it as a chance to step back from the stress of the run-in, a bit of a mental health break, and remember to treat your throat with manuka honey so you can get back to yelling at your team like a madman in a fortnight without risking permanent damage to your vocal chords.
But if you're still disappointed by the prospect of a two-week pause in your regular football programming, then also remember that international breaks mean lots of tabloid journalists with spare time on their hands, and that means even more fresh and spicy transfer rumours. One or two of them may even be true.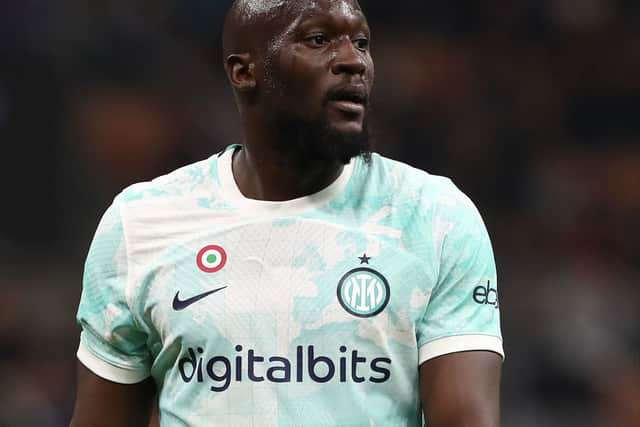 Oh, and if that still isn't enough to keep you happy, get off the couch and go and support your local non-league team. Football hasn't stopped, and there is great joy to be found in getting a game, a pie and pint for a tenner in the Heinz Toast Toppers West Midlands Division 4 Premier League. Really, I recommend it.
Proselytising aside, let's start today's breakdown of the biggest and hopefully least made-up rumours floating around the world of football. And we start with a big name in need of a new home, the ever-unpredictable Romelu Lukaku – Todo Fichajes report that Aston Villa are considering a swoop for the brawny Belgian when his loan spell at Inter Milan ends. If they get the Lukaku that tore up Serie A a few seasons ago, that could be a pretty handy bit of business.
Chelsea and Newcastle United - the latter of which were said to be eyeing a Celta Vigo starlet in the last edition of these fine rumours - are also in the mood to make some moves, with ex-Manchester City starlet Brahim Diaz in their sights. The Sun think that Diaz, currently on loan at AC Milan from Real Madrid, could become available but note that Milan have a clause in their current deal allowing them to buy the mercurial Moroccan for around £19.5m. Transfers involving Italian clubs are never, ever straightforward, after all.
Speaking of which, Tottenham Hotspur are keeping a keen eye fixed on Napoli's South Korean defender Kim Min-Jae. The 26 year-old centre-half has had a pretty stellar season down in Campania and Spurs are keen to bring him up to London – at least according to Football Insider.
We want your feedback on 3 Added Minutes - details here
And finally, let's briefly get some more news from The Sun, the favourite tabloid of everyone who isn't in Liverpool, on the left wing of politics, or literate. They claim that West Ham's veteran striker Michael Antonio is a transfer target for Everton – at least if the Toffees can stay up. They also report that former Goodison head honcho Frank Lampard is now "plotting a return to management" – which will send shivers down the spines of supporters around the country. See what I mean about football inducing anxiety? Go and get an international break and a cup of cocoa in you, you'll feel much better.