The top 10 French players in Premier League history - including Man Utd, Arsenal and Chelsea icons
Eric Cantona, Thierry Henry and David Ginola are among the players picked out as the best Frenchmen to have played in the Premier League.
Watch more of our videos on Shots!
and live on Freeview channel 276
Visit Shots! now
The Premier League never quite feels the same without Patrick Vieira. He may have struggled to corral his talented young Crystal Palace side into a successful team, but his immense presence in the midfield for Arsenal and Manchester City means he will be forever immortalised in the minds of football fans. Those loping, powerful strides and indomitable aura have made him one of the league's most unforgettable players.
To commemorate his brilliance – and to commiserate his departure from Selhurst Park – we've drummed up nine other magnificent players who made the short journey through the Tunnel to illuminate the English game, and come up with our top 10 Frenchmen to have graced the Premier League's grounds.
10. Marcel Desailly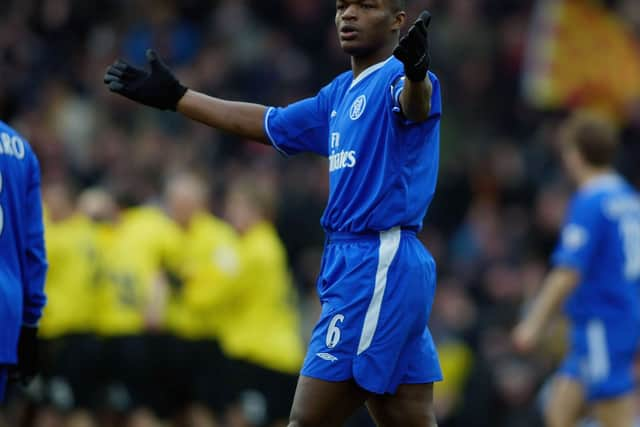 One of the greatest defenders of his generation, Ghana-born Desailly joined Chelsea as a World Cup champion and two-time Champions League winner, and became a massive presence in the pre-Abramovich years at Stamford Bridge. With the Russian roubles yet to flood into Chelsea's coffers, he was only able to drum up a solitary FA Cup win during his eight years in West London but remains one of the best defenders the club has ever had – and with some of the defenders they've had in recent years, that's rather saying something. Playing alongside his compatriot Franck Lebouef (who wasn't far off making this list himself), the man known as 'The Rock' was unflappable and astute, a supreme defensive organiser who never shirked a tackle. Shortly after leaving Chelsea, Pele named Desailly in his list of the top 100 living players, and very few could possibly have argued.
9. Nicolas Anelka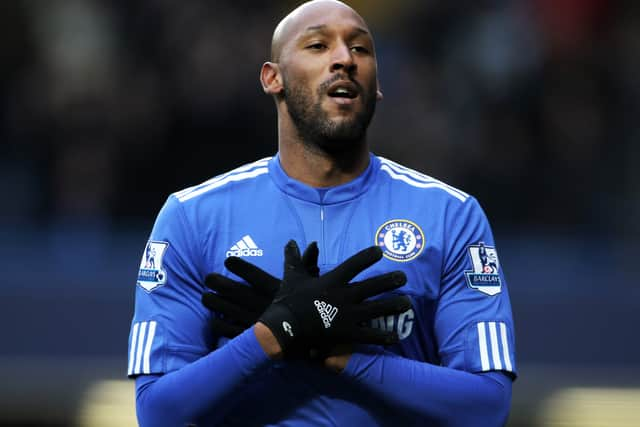 Football's greatest journeyman, Anelka plied his trade at Arsenal, Liverpool, Manchester City, Chelsea, Bolton Wanderers and even West Brom, racking up more than 100 Premier League goals in the process and becoming the most expensive player in the history of the game at the time. As technically talented as he was tempestuous, Anelka was sharp in front of goal and famously tricky to get along with, but that never stopped him from becoming a firm favourite almost everywhere he went. He was a crucial cog in Arsenal's 1998 double-winning side and Chelsea's own double 12 years later, where he formed a formidable frontline pairing with Didier Drogba, outscoring the great Ivorian to win the golden boot in 2009. A brilliant striker who finished his career draped in medals from all over the globe.
8. Patrice Evra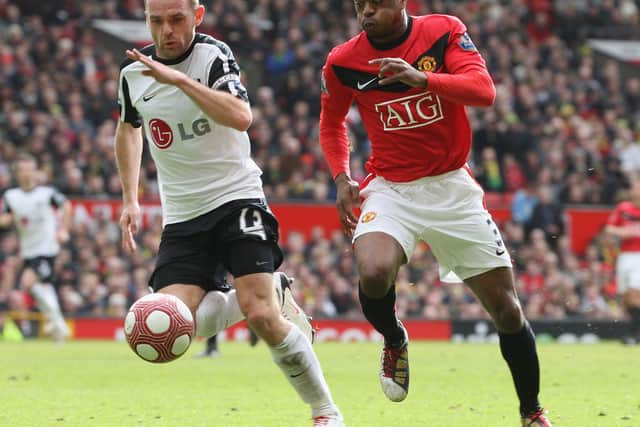 Five Premier League titles, three League Cups and the small matter of three Champions League finals, including a win – Patrice Evra's trophy cabinet speaks for itself, but he would be a worthy inclusion on this list even without all the accolades he accumulated. His combination of pace, pinpoint crossing and defensive acumen made him one of the very best wing-backs in the world in an era when the position was gradually moving towards the more offensive role we know today. His intelligence on and off the ball made him a nightmare for opposing wingers and full-backs alike, and few players have ever been able to offer so much at both ends of the field at the same time.
7. David Ginola
It can't be easy for younger Premier League fans to grasp just how revelatory Ginola was when he arrived in England. In a league which was still characterised by rugged, almost brutalist Brits, he was a revivifying presence, bring elegance and elan to a league which rather lacked it. His technical grace and flowing locks were a genuine breathe of fresh air and he became a huge favourite at both Newcastle United and Tottenham Hotspur, where he impressed his peers enough to be named PFA Players' Player of the Year. A magnificent winger with sublime ball control and the ability to leave defenders standing with skill as much as speed, Ginola was bessed with the apogee of the hackneyed "wand of a left foot". He wrapped up his career with stints at Aston Villa and Everton but it was his nineties prime that will linger long in the memory.
6. Robert Pires
There have been few more stylish dribblers in footballing history than Pires, a piratical figure whose gift for innovation and improvisation could see him carve through opposing teams with astonishing ease. Equally good at passing or sprinting his way through a defence, Pires was the surgical instrument with which Arsenal's Invincibles took opposing sides to pieces. A lethal goalscorer to boot, Pires also had a happy knack of scoring against Spurs, which was a pretty good way of ensuring his legacy as one of the Gunners' all-time greats.
5. N'Golo Kante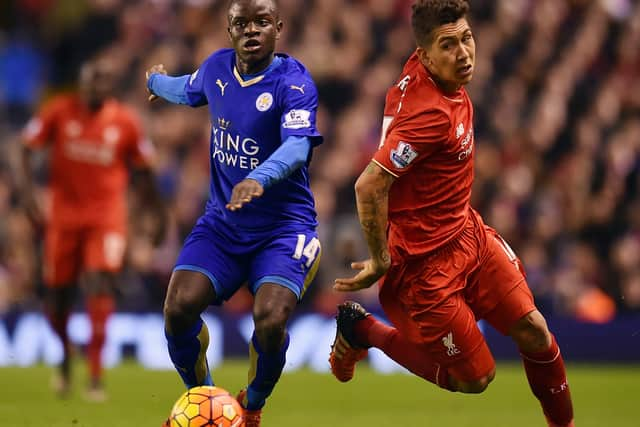 £5.6m is all it cost for Leicester City to bring Kante across the Channel from Caen – and it might be one of the best buys in the league's history. Without Kante's perfect positional awareness and endless running, the Foxes wouldn't have had a prayer of winning that remarkable championship title. With another league trophy at Chelsea to go alongside the Champions League, Europa League and FA Cup, Kante has had plenty of just reward for his constant hard work – he may be the most tireless and tenacious midfielder the English game has ever seen. Still just 31, if he can recover from the hamstring injury that has sidelined him for most of the season, we may get to enjoy several more years of his boundless energy yet.
4. Claude Makelele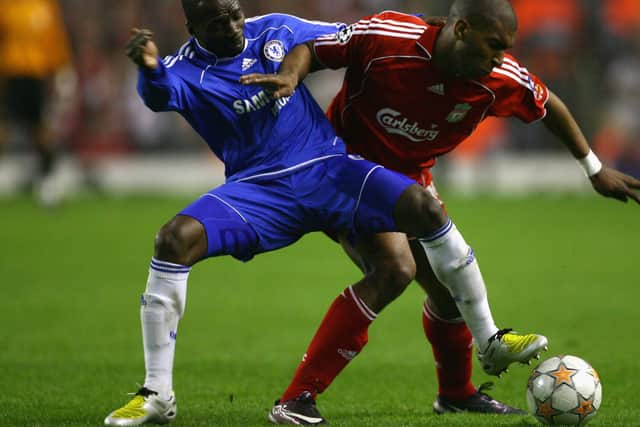 From one Chelsea legend to another – Makelele may not have tried to cover every inch of the planet's surface like Kante, but he had the defensive mind to make sure he was already exactly where he needed to be whenever the ball was played. A superb tackler with an under-appreciated passing range, Makelele was the ideal holding midfielder – almost impossible to get past, brilliant at turning possession over, and then just as good at using it. At Real Madrid he was the glue that held the otherwise ludicrously-assembled Galacticos team together, but it was at Chelsea that he finally earned the respect and appreciation that he deserved – and picked up five major trophies in the process.
3. Eric Cantona
One of the most thrilling players of my lifetime – and one of the most controversial. This was the man responsible for winning Leeds United the last First Division title and for scoring the key goals that ushered in Manchester United's era of dominance – all of which was done with flair and a sort of rugged, stubbly style that enamoured him completely to the Old Trafford faithful. He's a player who will be remembered equally for his obscene lob against Sunderland as he will be for the wonderfully casual pirouette that he celebrated it with – and also for his fiery temper and the moment of madness that saw him 'kung-fu kick' a Crystal Palace fan, effectively handing Blackburn Rovers the 1995 title in the process. His shock retirement at the age of just 29 was quintessential Cantona – not just able but endlessly willing to do the utterly unexpected, whether it was glorious or disgraceful or anywhere in between. Few players have impacted the Premier League the way Cantona did – and even fewer still have sold as many units of lager. Unforgettable.
2. Patrick Vieira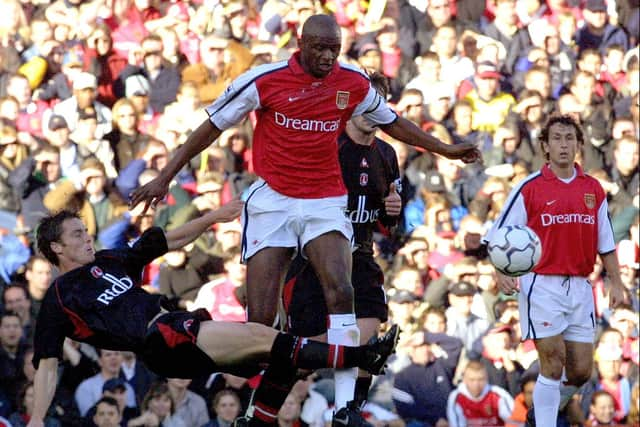 The freshly-deposed Palace head coach may not have been able to make it work as a manager, but as a player? He was extraordinary. His huge frame and intimidating presence allowed him to bully opposing midfields and his burst of pace and intelligent passing made him a terrifying threat in the centre of the park. Watching Vieira stride forward with the ball at his feet remains one of the most impressive sights the Premier League has known. He was the unstoppable heartbeat of the Invincibles side and the two double-winning teams from the turn of the century, a charismatic captain who lead from the front and a bruiser who cowed otherwise impressive opposition. Perhaps no player has ever left such an indelible impression on those who watched him – and the top tier has been a poorer place since his retirement.
1. Thierry Henry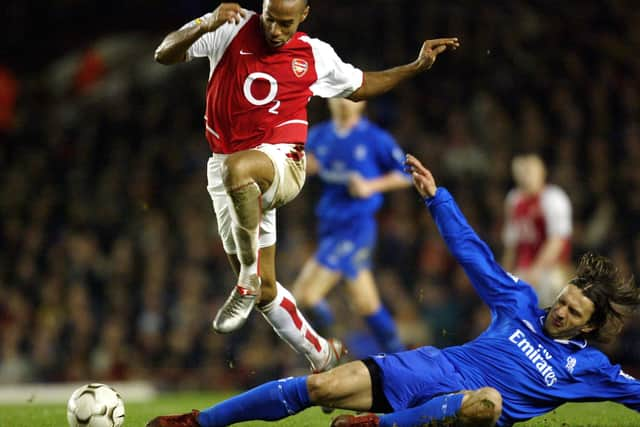 Who else? The lightning-fast Frenchman brought brilliance, joie de vivre and endless, endless goals to Arsenal and he stands as one of the greatest to have played the game anywhere in the world. At his imperious peak he was the complete forward, as comfortable fizzing through the centre as he was roaming down the left, blessed with blistering acceleration, uncanny control and precision finishing. His trademark – cutting in from the left, leaving a defender dead in the water and curling the ball into the top corner with his instep – provided the blueprint for the modern inside forward, and his highlight reel features some of the best goals ever scored in the competition. An utterly wondrous player who dazzled defences and supports alike, and perhaps the greatest goalscorer the Premier League has ever known. Merci pour tout, Thierry.