Sooner or later, the piper must be paid. If you don't believe me, ask the rat-infested population of Hamelin, circa 1284. In a world that demands so much, it can be tempting to grab all we can and give as little as possible back, but eventually there will always come a time at which the cosmological forces of karma rear their toothy grimaces to redress the natural balance of things. And if you don't believe me, ask the viewership of My Name is Earl, circa 2006-2009.
Chelsea spent a lot of money this January. Todd 'The Hotrod' Boehly came swaggering into town with a blank chequebook and one of those caps that let you strap two cans of Bud Light to the side of your head, took a long deep sip from his adjoining curly straws, and went to work on a shopping spree that would have made even the most pampered of airheaded socialites wince. People are acting as if the Stamford Bridge owner has discovered some hitherto overlooked transfer loophole, a kind of thermal exhaust port in the market's Deathstar. In reality, by spreading the cost of his new signings over the next eight years, the American has essentially struck upon the concept of interest-free credit. God forbid he ever stumbles across the DFS sale.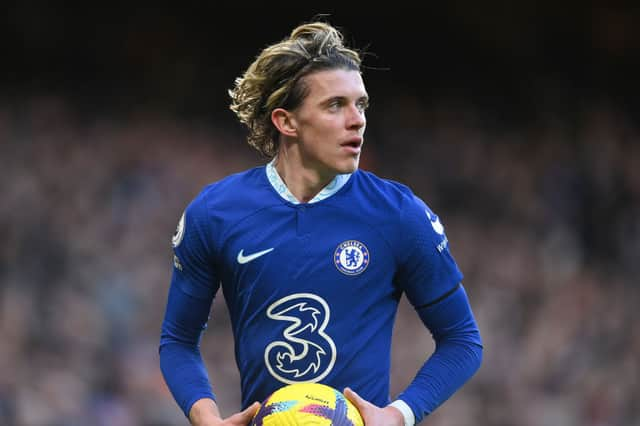 We want your feedback on 3 Added Minutes - details here.
Anyways, the point here is that at a certain juncture, Chelsea were always going to have to offload some of the talent displaced by their battalion of winter acquisitions. And so it is that we find ourselves laden with speculation involving the Blues and their deadwood.
Take Callum Hudson-Odoi, for example, who has already been farmed out to Bayer Leverkusen on loan, and who could be the subject of a cut-price swoop from Premier League leaders Arsenal this summer. Talk about falling upwards. The winger has registered just one assist in 11 Bundesliga appearances this season, but he could be available on the cheap, and evidently the Arteta wants what the hearteta wants.
Elsewhere, Newcastle United are said to be leading the race to land Conor Gallagher. According to the Evening Standard, the midfielder is one of a number of players being hastily ushered towards the exit door in West London, with Hakim Ziyech, Christian Pulisic, Ruben Loftus-Cheek,Pierre-Emerick Aubameyang, Kalidou Koulibaly, Edouard Mendy, and the aforementioned Hudson-Odoi also hanging by the proverbial thread. I think that would officially fall into the bracket of 'exodus'.
And finally, Everton have been offered the chance to sign Spanish free agent Isco, which admittedly has nothing to do with Chelsea, but does serve as a reminder that once Todd finds out that there is way of signing players without spending any money whatsoever, we're all doomed.