It's a rare phenomenon for something to have it's value appreciate while it just sits there gathering dust. It happens to Pokemon cards, I guess. Property in major metropolises too. And anybody who doesn't pine for Gordon Brown at least a little after thirteen years of Conservative government should not be wholly trusted.
But where footballers are concerned, it is a general of thumb that valuations decrease in line with a lack of minutes. Not in the case of Tino Livramento, however. The 20-year-old is currently recovering from a cruciate ligament rupture, and hasn't featured for Southampton at all this season.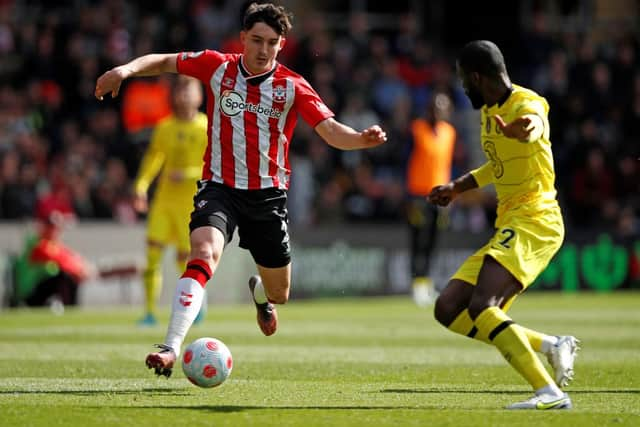 Nonetheless, reporter Ben Jacobs claims that the young full-back is attracting interest from both Manchester City and Arsenal, with both clubs considering potential raids in the relatively near future. Livramento joined the Saints for a little over £5 million, and it doesn't take a soothsayer to see that he will one day leave them for a damn sight more than that.
Elsewhere, Barcelona are having financial troubles. Also, water is wet. The Catalan giants will reportedly have to raise £178 million this summer before they are permitted to sign any new players in the upcoming transfer window.
Batten down the hatches, everybody, the Frenkie de Jong to Manchester United rumours are coming. And this time they've brought flails and halberds.
And finally, Arsenal are understood to be open to offers for Kieran Tierney, as per Football Insider. Newcastle United are interested, and on paper represent an ideal destination for the Scot; St. James' Park might be the only place in Britain where he would simultaneously find the bitter cold of his native Glasgow and the untold riches of his current home in north London.