Man City's spoon-dug tunnel, Chelsea's monster mash, and Man Utd's Groundhog Day
All the latest Premier League transfer news. Kind of.
Watch more of our videos on Shots!
and live on Freeview channel 276
Visit Shots! now
It's started already. Erling Haaland, flaxen-haired beserker and holder of the world record for a standing long jump made by a five-year-old, has been sculpting a fake head out of soap and concrete dust and digging at the walls of the Etihad dressing room with a teaspoon he snaffled from the canteen for the better part of a week now. His objective? Escape, by any means.
According to reports, the Norwegian, having only arrived in the North West last summer, is already plotting his exit amid a slew of financial malpractice allegations levelled at the club and claims that his relationship with Warden Pep has deteriorated rapidly - which is fair enough given that the Guardiola's latest tactical machination has effectively placed the striker in solitary confinement.
As such, Haaland will continue to tunnel - ideally to Madrid, but he would settle for Barcelona - and if any posters of Rita Hayworth suddenly pop up next his locker, we can only assume that he has made it.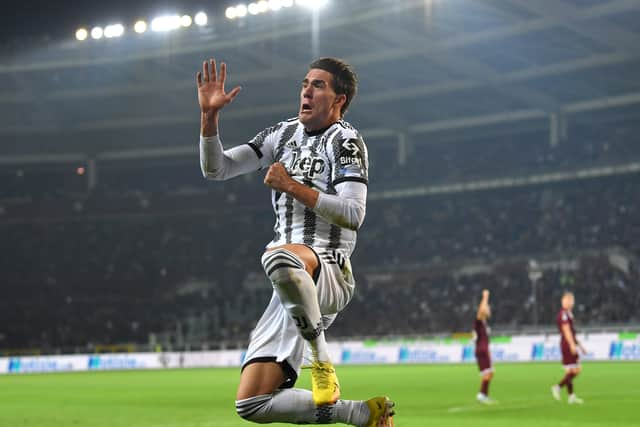 Elsewhere, Chelsea are understood to be interested in a deal for Juventus star Dusan Vlahovic, because after spending in excess of £600 million since May, they still don't have a centre forward who they trust enough to include in their Champions League squad.
For his part, Vlahovic has been described as a 'monster' by some Italian journalists, but should he rock up at Stamford Bridge to join Graham Potter's specific hodge-podge - or 'mash', if you will - it remains to be seen whether his stint would actually constitute a graveyard smash.
And finally, it has been suggested that Barcelona may be forced to sell long-term Manchester United target Frenkie de Jong, so get ready to hear about that on a daily basis for the next six months.
As Bill Murray's character Phil Connors bemoans in Groundog Day: "I was in the Virgin Islands once. I met a girl. We ate lobster, drank piña coladas. At sunset we made love like sea otters. That was a pretty good day. Why couldn't I get that day over and over and over?"