Time for a history lesson. It's 436 years to the day since Mary Queen of Scots was beheaded as punishment for her alleged complicity in a plot to kill her cousin, Queen Elizabeth I. Having spent the last two decades of her life in captivity, the mother of the future King James was accused of treason and condemned to the chopping block. In preparation for the dubious anniversary, Leeds United have been enacting an immersive piece of performance art, with Jesse Marsch donning his most lavishly-embroidered kirtle to play the role of Mary herself.
The American fell victim to the glint of the executioner's axe earlier this week, but since then, the immediate line of succession at Elland Road has been somewhat murky. Carlos Corberan was the favourite... until he signed a new contract with West Brom and was the favourite no longer. Likewise, the spectre of Marcelo Bielsa continues to float around the corridors of Thorp Arch, overturning buckets and handing out pairs of rose-tinted spectacles. One further name that has emerged as a possible candidate, however, is that of former Southampton boss Ralph Hasenhuttl.
The Alpine Klopp (a compliment that is starting to looking increasingly like an insult) is said to have piqued the appetite of Leeds chiefs, which again, is quite fitting given that on this day in 1867 The Ausgleich, or 'Compromise', established the Dual Monarchy of Austria-Hungary.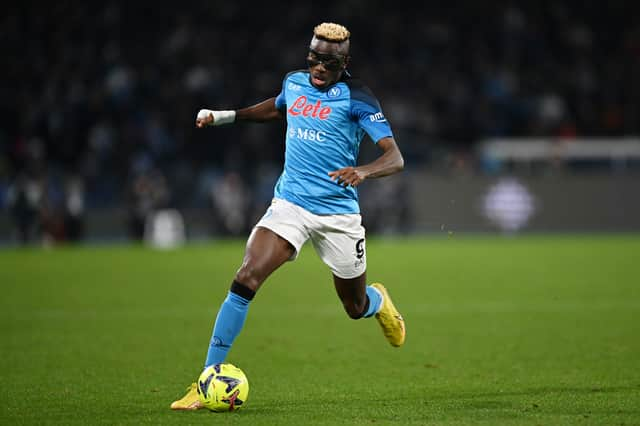 Elsewhere, February 8th 1976 saw the world premiere of Martin Scorsese's classic psychological drama Taxi Driver, starring Robert De Niro in a career-defining role as a mentally unstable Vietnam War veteran. Fast forward to the present day, and it's Napoli president Aurelio de Laurentiis stood in front of a mirror screaming 'You talkin' to me?!' as he reads yet another tabloid rumour claiming that Manchester United will launch a bid for Victor Osimhen.
The Nigeria international is not for sale at any price, according to the Serie A's answer to Travis Bickle, and that, in turn, could leave United in something of a summer pickle.
And finally, on this day in 1931, Hollywood heartthrob and tragic idol for a restless generation, James Dean, was born. The Premier League's very own Rebel Without a Cause, Jurgen Klopp, continues to teeter on the brink of rage and employability, but has nothing to fear because in the event of Liverpool ousting him from Anfield, Chelsea will trip over themselves to appoint him in West London.
That comes from the oracle Stan Collymore, so make of it what you will.