Premier League must take ownership of broadcast gap and provide for under-served fans
Football fans are left under-served despite forking out huge sums to keep up with ever-inflating television subscription prices.
Watch more of our videos on Shots!
and live on Freeview channel 276
Visit Shots! now
The Premier League continues to lag behind the biggest sporting leagues in the world when it comes to broadcasting.
It currently costs fans a hefty £72 per month and £864 per year to obtain BT Sport and Sky Sports - according to the cheapest Sky package for both channels - to watch the majority of games on television. That generally includes around five or six games per matchday, and it doesn't include the Boxing Day games nor the those played before the New Year, with a separate Amazon Prime package required to stream those fixtures.
Supporters in the UK are being asked to fork out huge sums of money, especially in the context of the cost of living crisis, and they only get to see around half of the Premier League games per season. Meanwhile, elsewhere in Europe, fans get Premier League football on the cheap.
For example, fans in Spain can watch every single Premier League game each season, plus a selection of FA Cup and Carabao Cup games, for just €18.99 per month, which works out at around £16.80 per month and £201.60 per year; that's just over 23% of the price paid by fans in England.
Naturally, there is nuance in that there is an element of protecting attendances at stadiums, but as the Premier League continues to grow, and as conversations over scrapping the 3pm blackout become more frequent, the Premier League must think bigger - much bigger.
If the Premier League want to move into the stratosphere, it must take broadcasting into its own hands, and should they do it, fans would benefit to no end.
Interestingly, the English top-flight, much like many of the other European football leagues, are a long way behind on this front. In American sports, the GamePass option is available to fans. In essence, the NFL, NBA and many other leagues still sell broadcasting rights to television networks, but they also have a GamePass - names of this service do vary - subscription costing $99 per year.
That $99 per year allows fans to watch all out-of-market games, which means they can watch all of the games that are not shown live on television in their local area. The NBA GamePass works in much the same way, and MLS is launching a similar product in conjunction with Apple TV.
In the NFL's case, their overall broadcast strategy is significantly more profitable, with every team receiving around £246million per year in TV money. The Premier League's highest earner through television money currently gets £153million and that decreases throughout the rest of the league. There are differing factors, with the NFL able to show more adverts, but a 2019 study found a £4billion plus gap between the NFL and Premier League. The NFL does command significantly more viewers, but that is likely, in part, because one way or another, all of its games are available for national fans to view.
As far as the Premier League is concerned, they are not able to stop selling broadcasting rights to Sky Sports and BT Sport - the clubs depend too much upon that money. But should they prove successful in getting rid of the 3pm blackout, which is looking more likely with every passing year. They should take the opportunity to resist selling those additional games to packaged services, who will only grossly inflate prices as a result.
Instead, if they truly want to grow the league, and indeed expand the reputations of some of the less popular teams, they should offer an affordable package where fans would pay for a streaming service, with the money going directly to the Premier League, much like the sitution with the NBA and NFL. Though, it must be stressed that the only way such a service can work is if it is particularly affordable, and the Premier League is in a position to make it affordable, given they already record and provide commentary for all games played, as well as additional content through Premier League Productions, which serves audiences abroad in certain countries.
Not all of the 3pm games are attractive to television audiences, with the best games picked by Sky Sports and BT Sport, but fans would likely pay £10 or £15 per month to see those games. And as for attendances? Most grounds are selling out week-in, week-out even with games on television, so we are long past the point of needing to worry about that aspect.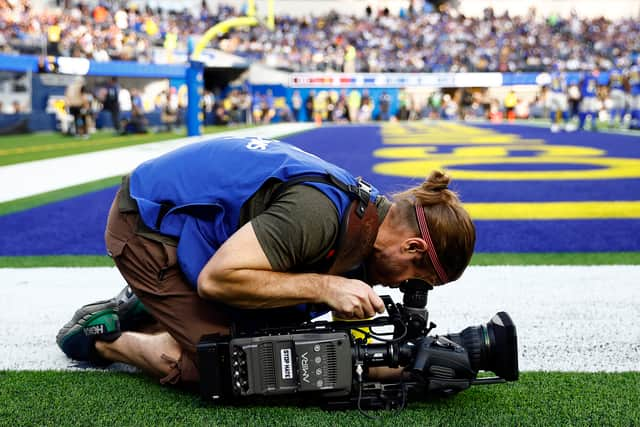 The affordability of forking out for so many different packages is another issue for fans, but with clubs relying on the broadcast money, there seems to be no going back on that front. As a result, the focus should shift to what fans are getting for the cash they parting with. Arguably, they are paying far too much for access to a touch over half of the games per season.
For instance, Wednesday night's Premier League clash between Manchester United and Leeds United was the only Premier League game being played, but it was not available for fans in the UK to watch, even though it was shown abroad. The lack of return on investment supporters are getting, and especially compared to those abroad, is seeing them turn to pirated broadcasts, IPTV and illegally modified Amazon Fire sticks.
A cost of £72 per month for half of the Premier League games is not simply justifiable to many. While fans are going to have to splash out big one way or another, the Premier League must look to take ownership of its broadcast rights to level the playing field and ensure fans have the opportunity to see any game they wish to see.