That Scouser in the smoking area was right, Liverpool's Trent Alexander-Arnold should play in midfield
Liverpool won 6-1 against Leeds United on Monday evening, with Trent Alexander-Arnold playing in a slightly altered role.
Watch more of our videos on Shots!
and live on Freeview channel 276
Visit Shots! now
For some reason, it is etched in my memory. Perhaps it was the earnest conviction in his tone, or the mesmeric swing of his jaw and the detatched, erudite spin of his dinner plate pupils, like the cooing Sir Hiss from Disney's Robin Hood. Maybe it was the fact that somewhere, deep down in my heart of hearts, I suspected he might be right. Regardless, I remember exactly where I was and when it was; stood outside a bar in Manchester's Northern Quarter, buffeted back and forth by passersby in a makeshift smoking area, early summer 2018.
There I was, killing time with a couple of mates on a Friday night, wrangled into a conversation about the upcoming Russian World Cup with some Scouser who had just overheard that I was trying to crowbar my way into the world of football journalism. "I'm telling you, lad", he proclaimed for about the fifth time in as many minutes, deadly serious with his frontal lobe in another dimension, "Trent should be a midfielder."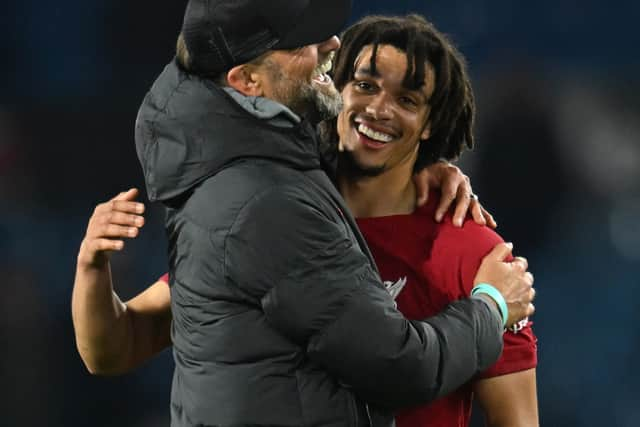 Alexander-Arnold has been much-maligned this season. In a team that has vastly underwhelmed by almost any metric, his performances at right-back have, on occasion, felt particularly galling to some. Trent has a tendency to look disinterested, to dawdle and ball watch when he really should be frothing at the mouth, busting a gut, to apply himself in a meaningful defensive capacity. That's not to accuse him of apathy, by the way, it is just a statement of fact. And unfortunately for him, it's one that quite a few observers have picked up on.
On an international level, he has found things more frustrating still. Once heralded as the undisputed heir apparent to a starting full-back berth for the next decade at least, Alexander-Arnold is lucky to even get a call-up these days. When he does, he is rarely trusted with anything more than the odd cameo here and there. All in all, it is hard to shake the feeling that something, somewhere, has gone just a little bit wrong for Trent recently.
One thing that has never been a matter of debate, however, is his natural ability - especially in attacking scenarios. Even in this, a seeming annus horribilis, he has six assists to his name, with five of those coming in the Premier League. The only defenders to register more in the top flight this term are his Anfield comrade Andy Robertson and Newcastle United's Kieran Trippier.
This proclivity for the creative, coupled with an infamously lackadaisical approach to his defensive duties have led to growing questions - as first expressed by my Liverpudlian marra - over whether Alexander-Arnold should actually be deployed as a right-back. He did, after all, grow up playing in midfield, and there is precedent for other Kop legends making similar positional advances as their careers progressed. You may or may not have heard of a fella called Steven Gerrard.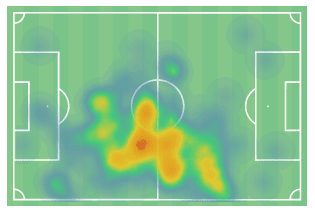 On Monday, Jurgen Klopp took his pearlescent gnashers and bit the bullet. Kind of. Ostensibly, Trent still lined up as a right-back in a 4-3-3. In reality, however, he was given a much greater licence to roam into central areas, and spent most of the match operating, in essence, as a second holding midfielder. Both he and Liverpool reaped the rewards.
Alexander-Arnold registered 153 touches at Elland Road - the second-most of any player in a Premier League game this season - and his brace of assists helped to put an emphatic slant on an accomplished exhibition from the Reds.
Klopp first experimented with Trent's new hybrid role in last weekend's 2-2 draw with Arsenal. (The 24-year-old also notched an assist in that game, and earned a radiant comparison to the aforementioned Gerrard from Jamie Carragher in the aftermath.) Since his quiet reinvention, he has averaged 18 more touches per 90 minutes, 27 more passes, 1.7 more chances created, and has halved the number of times that he relinquishes possession. It is early, early days, but the evidence so far would seem to suggest that by jettisoning a portion of Alexander-Arnold's defensive responsibility, Klopp has unlocked something potentially profound.
Addressing Trent's newfound realignment on the attacking spectrum during the post-match reaction to Monday's match, the German was suitably coy, hinting that his decision to alter the full-back's brief was largely borne of a pragmatic need to break up a concerning number of opposition counters. That may be the party line, and the one that he propagates in public for a while to keep expectations somewhat grounded, but he would be a blind fool if he wasn't secretly buzzing with the promise that Alexander-Arnold has already shown.