The games are coming thick and fast and after five consecutive days of Premier League football, it's once again time to get our thinking caps on and lay some plans for the next Fantasy Premier League gameweek.
There's a full programme of matches on Saturday and Sunday, but the real challenges for navigating the coming weeks come in the forward planning. There's a lot of it, and this is where spreadsheet geeks can really thrive – but if you're not one of them, we're here to talk you through some of the ways you can navigate through the remaining weeks of the season and give yourself the best chance of maximising your points tally.
Firing through the blanks
Here's the deal – in Gameweek 32, four teams have blank weeks. In Gameweek 34, six teams play twice. Three of those are the same teams. It's like one of those old riddles where you have to get a fox, a hen and a bag of grain over a river without anything eating anything else, except you have to get as many good players with doubles in 34 across a blank gameweek without leaving big holes in your squad. Let's talk through how we're going to do that.
The four teams with blank weeks in 32 are Brighton, Chelsea and the two Manchester clubs. Chelsea are the odd team out – they don't play twice in 34, and with their form nosediving once again and Frank Lampard on his way back in, we think it's a reasonable time to start jettisoning Chelsea players for the season.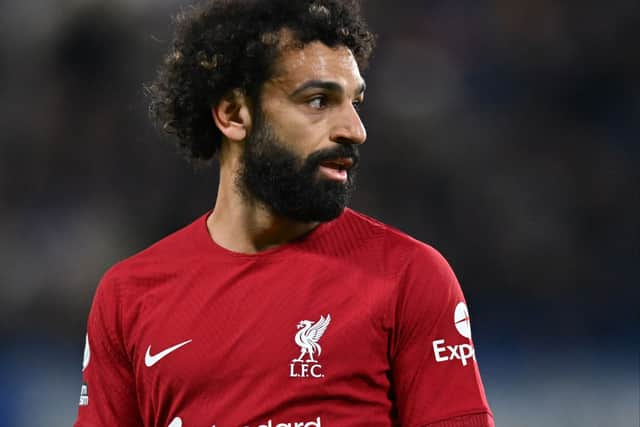 Speaking of big teams on dodgy form, Liverpool are actually pretty strong team to go in on here. They're one of the three teams that play every week left and have a double in 34, alongside Crystal Palace and Fulham – so if you can move in the direction of Mo Salah or maybe Diogo Jota, you're probably going to want to consider that.
Palace are also an interesting team right now – they have a lot of cheap assets and with Roy Hodgson back to steady the ship, players like Tyrick Mitchell represent intriguing bargain buys. Fulham are a trickier proposition with their only big individual scorer, Aleksandar Mitrovic, serving a lengthy ban. Without their star striker and with a tough double gameweek in 34, there aren't many tempting options here, although you could do worse than Andreas Pereira, still at just £4.3m, if you need a cheap player to fill in a hole.
Let's take a look at our team as it stands after the last batch of doubles – where we picked up a very respectable 142 points – and then we'll look at a set of sample moves which get us near where we want to be:
From here, if we move Kai Havertz to Odsonne Edouard, then James Maddison to Salah in Gameweek 31 – after Maddison has played Bournemouth and Salah faced Arsenal - plus Ben Chilwell to Ibrahima Konate and Reece James to Ben White 32, we get a full XI for week 32, albeit with five defenders. Then on 34 we can move Ivan Toney to Erling Haaland leaving us with 0.0 in the bank, seven players on doubles, a spare transfer in the bank to account for price changes and injuries, and a team that looks pretty respectable going forward – and we won't even have to take a -4. Neat.
That doesn't mean we won't be gambling a bit doing that – Konate has started five in a row but isn't nailed on every week just yet, Toney is still one yellow card away from a suspension, and there's always room for injury or form to interrupt proceedings.
It also hints at one of the biggest single questions facing managers who moved Erling Haaland on during the recent blanks and doubles – do you buy right back into him? Again, this is something that can only really be answered by forward planning, and will depend on how many dead players you already have for Week 32. In the case of our team, we're starting with seven outfield players who'd be on a blank, so to bring Haaland in means either accepting playing with 10 or taking -8 to make two extra transfers.
If he hauls against Southampton and Leicester City – not that unlikely – then it's worth every penny. That's the kind of calculation you'll have to make – Haaland averages a ridiculous 8.65 points per 90 minutes, so that's the starting point for the numbers game on that one. To take our example team, if we wanted to bring Haaland in instead of Toney, knowing that Toney is liable to be suspended and that he plays against our own Newcastle United defenders this week, we'd also want to look at the fact that Toney currently runs at 5.8 points every 90 minutes. So based on that, Haaland would score around six more points, but in our case likely cost us eight in transfers. The sample sizes mean the maths here are far from perfect, so don't get completely hung up on that kind of thing – but they provide a solid starting point to work from.
Whatever your decision on the lissom-lipped Norwegian goal machine, remember there's still a small question mark over his fitness ahead of Gameweek 30, so wait until Pep Guardiola gives you the go-ahead.
Bookings and bumps
Of course, all the best-laid and most carefully considered plans can get blown to smithereens by a poorly-timed booking or an unfortunate hamstring strain – so let's do a quick run down of where we are with all the latest knocks, crocks and likely suspensions.
Luke Shaw is one of the big FPL names in the physio room this week and the game has currently hedged its bets by putting him down as a doubt for the weekend. I'd wait on Erik ten Hag's presser before making any calls involving the England man, because he's firmly in the "who knows" category right now. Wilf Zaha is less likely to start this weekend but could easily make the squad at least after his recent groin injury.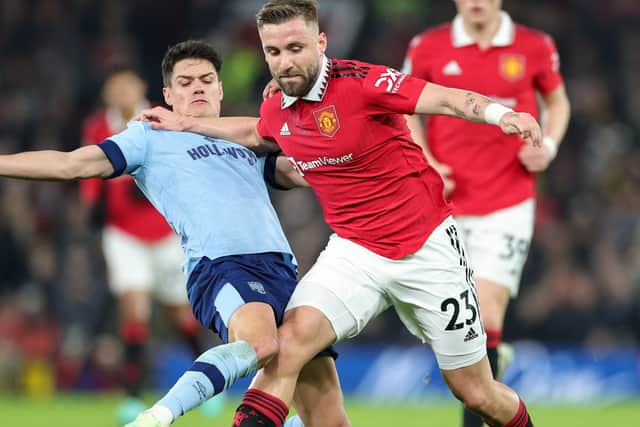 Elsewhere, Ruben Neves will miss the next two games after picking up his tenth yellow of the season, while Luis Diaz still isn't ready to make his way back into the Liverpool line-up. There's no real certainty over his fitness for the run-in, so keep it may be worth keeping an eye on the latest news coming out of Merseyside as he does have the potential to be a valuable player down the stretch.
We want your feedback on 3 Added Minutes - details here
Lastly, a quick reminder about players who risk being suspended soon – under the current rules, players will get a two-match ban if they get a tenth booking in their first 32 games. We're getting close to the amnesty coming down, but until then Ivan Toney, Nelson Semedo and Cheick Docoure are all one yellow away from a spell in the stands, while Moises Caicedo, Rodrigo Bentancur, Marc Guehi, Andreas Pereira, James Maddison and Adam Smith are all on eight so could pick up a ban if they're especially naughty boys over the next few games. There's no need to worry about players getting a fifth yellow – those suspensions only applied in the first 19 games.
So there we are, all the information you'll need to make informed decisions with the Saturday morning deadline fast approaching. Good luck, and may all of your -4s prove worthwhile.