The top 10 England one-cap wonders: including potential Albanian king and 'I'm A Celebrity…' contestant
The 10 greatest English players to have made just one appearance for the Three Lions.
Watch more of our videos on Shots! 
and live on Freeview channel 276
Visit Shots! now
There's something of an art to being a one-cap wonder. Many players have turned out for their nation just a solitary time, from the unfairly overlooked to the players who inclusion nobody could really justify in the first place.
This top 10 list of England's greatest one-cap wonders doesn't aim to be scientific. It includes greats of their generation who could and should have played more, cult heroes at club level who couldn't convince at the very highest level, a sporting polymath who remains one of the country's greatest athletes of all time – and one man who memorably scored perhaps the worst goal in the history of his national team.
These are ten of the most memorable players to have lived the dream of every schoolchild in England – but just the once:
10. David Dunn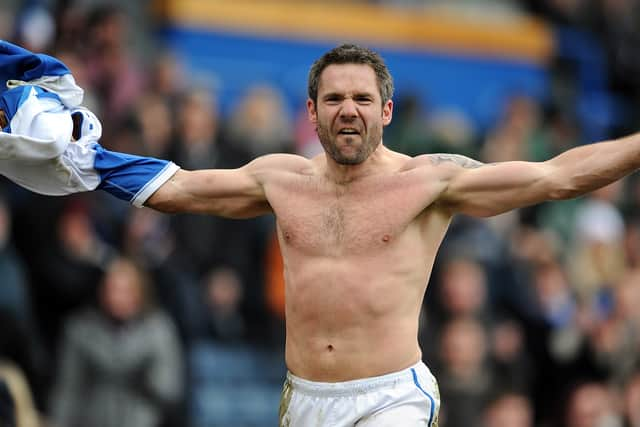 One of the most talented midfielders of his generation, Dunn was a regular at Under-21 level as he made his name at Blackburn Rovers, likened repeatedly – and with some justification – to Paul Gascoigne. Blessed with the same knack for beating his man with the ball at his feet, Dunn was linked with every major club in the land and became the James Maddison of his day as fans and media alike banged the drum for his inclusion in the England squad.
Dunn's misfortune was twofold – firstly, a slew of hideous injuries dogged him for his best years and gradually robbed him of a yard of pace and a significant fraction of his best form, and secondly playing his prime years at the same time as Frank Lampard, Paul Scholes and Steven Gerrard. With such immense players ahead of him in the pecking order and a reputation as a pain-in-the-arse prankster, Sven-Goran Eriksson gave him just one chance to impress, replacing Gerrard in a friendly against Portugal as a half-time substitute. As the injuries began to tell, the clamour for further caps receded and Dunn was left in the international wilderness – but still went onto make over 450 club appearances and become one of Blackburn's all-time greats in the process.
9. C.B. Fry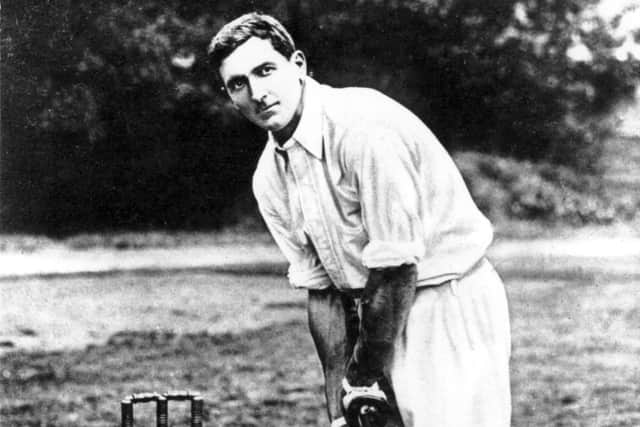 Probably the least gifted footballer on this list – but unquestionably the greatest athlete. Charles Bertram Fry is one of the greatest English cricketers of all time, literally writing the book on batsmanship, as well as a supreme all-round sportsman who jointly held the world long jump record, could leap onto a mantlepiece backwards from a standing start, and was a rugby player who turned out for the Barbarians. He was also pretty handy at football, playing as a defender for the famous amateur side Corinthians before joining the professional ranks at Southampton so he could challenge for international honours.
His one cap came in 1901 against Ireland where he played at full-back – and while he couldn't earn a second call-up, he did go on to play in the FA Cup final the following season when it was widely considered to be the most important footballing competition in the world. His lack of availability led to his eventual departure from professional football – he was just a bit too busy with the England Test team. When he eventually retired from sports, he entered the world of politics and claimed in his autobiography to have turned down the opportunity to become the King of Albania, an offer very few other England players could reasonably expect to receive.
8. Ryan Shawcross
The steely stalwart of the Stoke City defence was another player who probably deserved far more time in the international squad than he ever got – but when his chance finally came, the unfortunate centre-half found himself on the receiving end of one of the greatest striking displays England have ever been subjected to.
The match in question was a friendly against Sweden in November 2012, a game that also provided one-and-done England careers for Carl Jenkinson and Steven Caulker. Coming on for the last 16 minutes as a substitute for Caulker, a man who had comfortably marked many of the greatest forwards in the Premier League found himself asked to handle a certain Zlatan Ibrahimovic – who promptly scored three goals in the remaining time, including an outrageous overhead kick in injury time. Shawcross would later joke that Ibrahimovic ended his international career the moment it began – an assessment that manager Roy Hodgson presumably agreed with.
7. Steve Perryman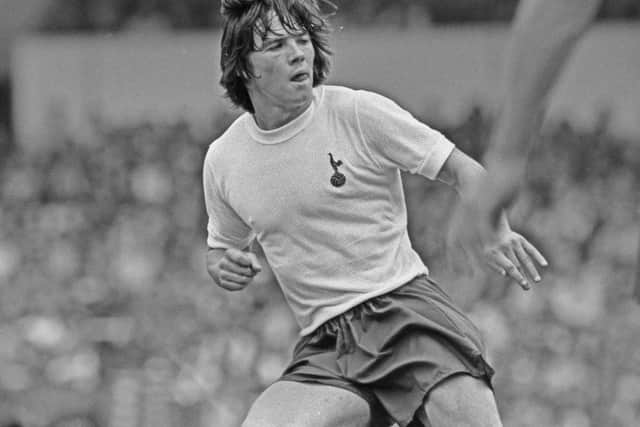 Arguably Tottenham Hotspur's greatest player of all time, Perryman made a record 866 appearances for Spurs over 17 years, winning two UEFA Cups twelve years apart along with two FA Cups and two League Cups, and was named the Football Writers' Association Football of the Year in 1982. In other words, it's something of a mystery that he didn't play rather more for the national side.
Technically, he never played for England at all. His one 'senior' match was as a 70th-minute substitute against Iceland in June 1982, but the game was officially an England B fixture – only being upgraded to full international status a few months later. Perryman wasn't even in Bobby Robson's original squad, which was split in two when the Iceland game was arranged for the night before a 'proper' friendly against Finland – necessitating a couple of extra players being called up, including Perryman. Failing to impress sufficiently in the 1-1 draw in Reykjavik, Perryman never played for his nation again.
6. Neil Ruddock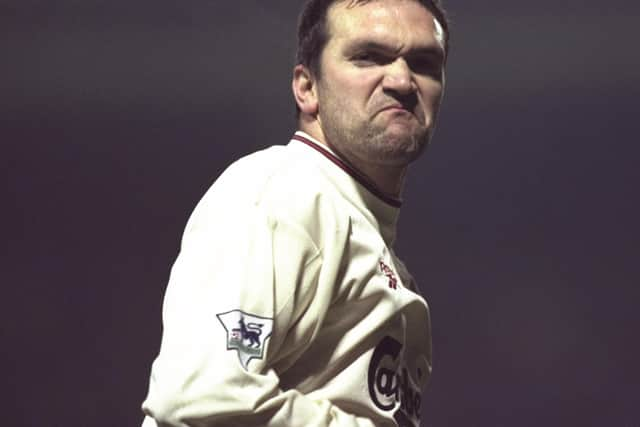 One of the great hard men of the nineties – a time when tough guys were ten a penny in the Premier League – 'Razor' Ruddock's bulky frame, crunching tackles and fearsome perma-stubble made him one of the top tier's most recognisable players. His best years came at Anfield, where he became the Birdseye chili flakes in the 'Spice Boys' side, a tough-tackling opposite to the neatly-coiffured, white-suited side that was being formed around him.
It was during that spell with Liverpool that he got his one and only call-up for England, running out against Nigeria in a friendly when Terry Venables was head coach – but he's rather better remembered for his on-pitch altercation with Eric Cantona and for breaking both of Andy Cole's legs, later joking that "he only meant to break one". A lively career outside of football followed his time in the professional game, appearing on I'm A Celebrity… Get Me Out Of Here, Celebrity Wife Swap and clashing with debt enforcement agents on camera as they sought to collect on an alleged £3,000 debt owed on a dog kennel, while Ruddock's wife sprayed them with both swearwords and water.
5. David Nugent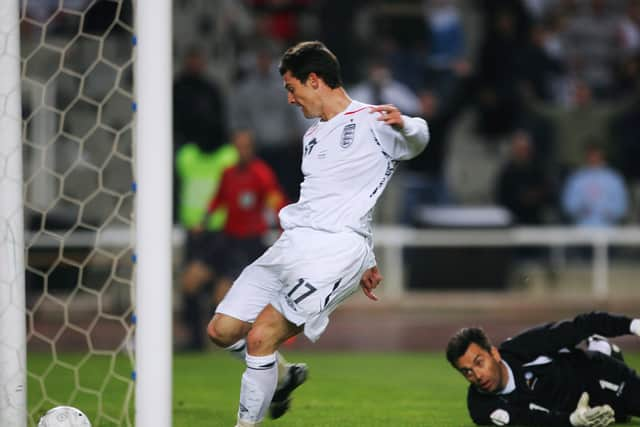 The apex of the archetype of the one-cap wonder, not for his skill or his story, but for one of the most bizarrely memorable goals in England history. When Nugent was called up in 2007, the Preston striker became the first player from North End to represent his country in 49 years and a rare example of a Football League player getting international honours, but it was his solitary strike that made him famous.
The match was a Euro 2008 qualifier against lowly Andorra, and Nugent was brought on with 11 minutes left to play and England cruising comfortably enough at 2-0. The match was utterly somnambulant, with England in total control and with no apparent interest in exerting themselves in pursuit of a third – until Nugent's strike partner Jermain Defoe slotted the ball past the Andorra 'keeper in the 90th minute. Eyes lighting up as he saw his chance, Nugent ran on to intercept Defoe's goalbound strike and got a toe-end on it just before the ball crossed the line. Nugent's evident delight made it clear that he wasn't counting on getting a second game in England colours – and that turned out to be a pretty good assessment of his future prospects. No England player has ever scored with fewer minutes on the field, and probably no England player has pinched a team-mate's goal quite so blatantly.
4. Alex Stepney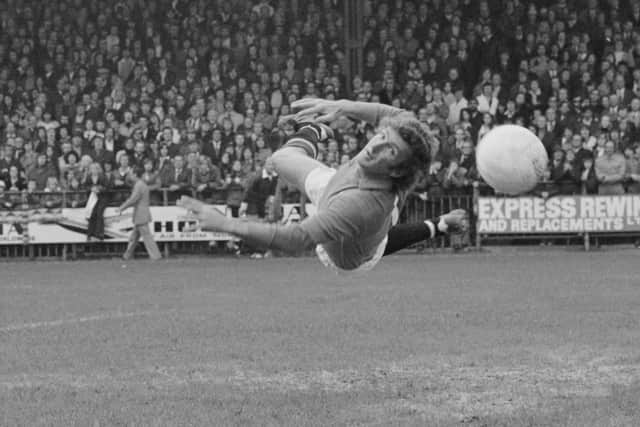 With 433 league appearances for Manchester United, Stepney was one of the stars of the United side that won the First Division in 1967 and went on to lift the European Cup the following year. A gifted goalkeeper with a reputation for pinpoint positioning and superb distribution, Stepney would have been a regular in net for England in almost any other era – but it was his misfortune to find his career almost exactly overlap with two of the great 'keepers in English history, Gordon Banks and Peter Bonetti.
Stepney's one game was a 3-1 friendly win over Sweden at Wembley – remarkably just a week before United became the champions of Europe by beating Benfica in the very same stadium. He was selected for the World Cup squad in 1970 but never got further than the substitutes bench. His career at the top level of club football would continue for many years – winning the FA Cup in 1977 – and with Banks playing his final match for the Three Lions in 1972, a more fortunate man might have got a second chance, but by that point a certain Peter Shilton was coming through to keep him out of the England squad forever. Timing is everything.
3. Dean Ashton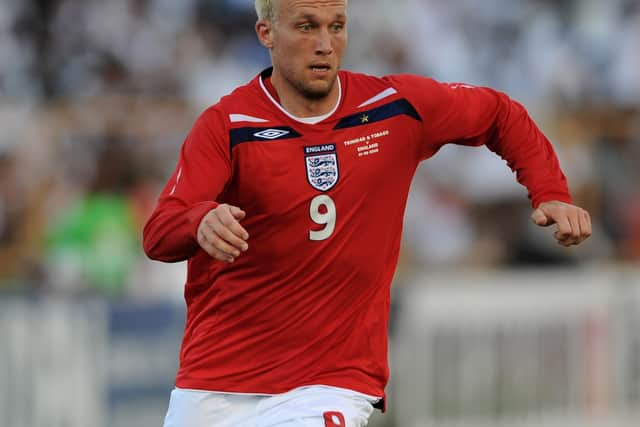 Few players in history have had a higher delta between natural ability and eventual success than Dean Ashton – but then few players have been injured quite as much as the former West Ham man. Physically immense, superb in the air and blessed with a poacher's instinct, Ashton became Norwich's record signing in 2004 after impressing at Crewe Alexandra, and than a year later moved on for even more money when the Hammers came calling.
Unfortunately, it was after he moved to Upton Park that the injuries started mounting up. His hamstring went first, but that didn't stop him getting called up to the England side by Steve McLaren in 2006 – only for him to break his ankle after a heavy challenge in training just a day before his likely debut against Greece. That busted ankle saw him miss the entirety of the following season, but he was back in England's plans for a game against Estonia – this time, a medial ligament injury intervened. He finally made his debut, two years after his first call-up, in a 2008 friendly against Trinidad & Tobago. That original ankle injury had done too much damage, however, and after further problems the following term, he missed another whole season in 2009-10, eventually forced cruelly into retirement at the age of just 26 – a brilliant striker robbed of a potentially superb career.
2. Chris Sutton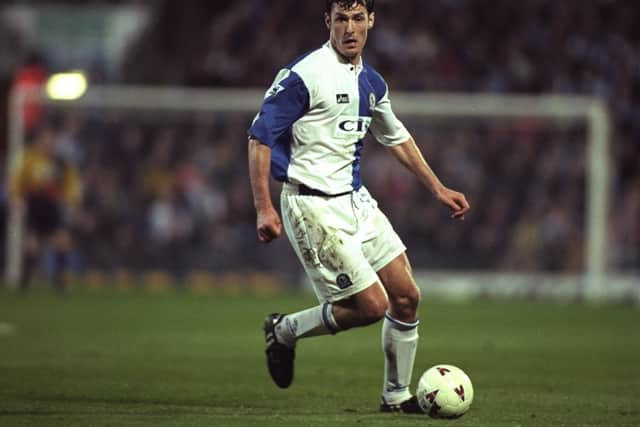 It's genuinely baffling that Sutton never made more than his single, solitary appearance for England. Having become the most expensive Englishman in history when Blackburn Rovers bought him from Norwich City in 1994, he linked up with Alan Shearer to form the 'SAS', arguably the deadliest striking partnership in England at the time and a pairing which won Blackburn the Premier League title in 1995.
Sutton probably should have been called up well before he finally made his debut against Cameroon in 1997, but he promptly fell out with then-manager Glenn Hoddle and was pointedly omitted from the 1998 World Cup squad. That falling-out – not the last he would have with one of his managers - coincided with a string of injuries that saw him struggle following a £10m move to Chelsea, and while he went on to score plenty of goals for Celtic, his reputation had taken too big of a blow from that unfortunate stint at Stamford Bridge and England never came calling again.
1. James Maddison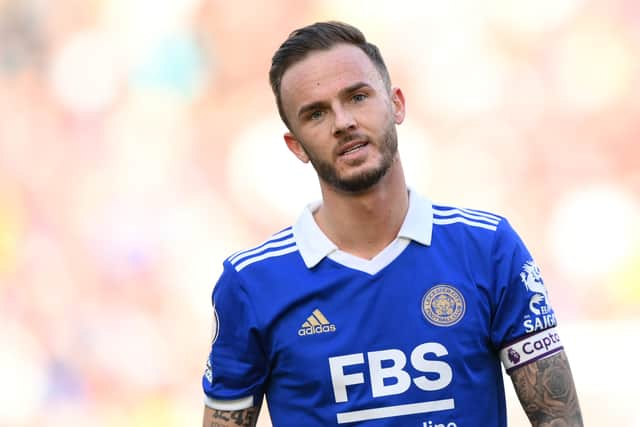 By the time you read this, this final entry may already be out of date. Called up to the World Cup squad in Qatar without getting on the pitch, Maddison may finally get his second chance in the games against Italy or Malta. It is, frankly, surprising that he goes into those games with just the one cap to his name.
Maddison has been the creative heartbeat of an entertaining – if, let's face it, rather inconsistent – Leicester City side for several years and is endlessly linked to moves to bigger clubs, as well as having been the subject of one of the most sustained media campaigns for a call-up in living memory when what felt like the entirety of the English game bombarded Gareth Southgate with demands that he be on the plane to the Middle East. The one game he has played so far – a second-half substitute showing in a 2019 qualifier against Montenegro – will surely, surely not be his last. But if is, then his supreme passing range and eye for goal will make keep make him one of the most baffling one-cap wonders in English history. For now, he's a fitting number one in any list of England one-timers.