Somehow, the belated end of the Premier League season – usually all finished by this time of the year, of course – has still crept up on us, hasn't it? And that means it's creeping up quickly and quietly in the world of Fantasy Premier League as well – we have just three gameweeks remaining before the final points tallies are set in stone, a permanent memorial to our excellence or incompetence. Well, only permanent if a tiresome friend goes back and digs out the league histories years down the line, but there's always someone.
Three gameweeks means very few chances to get the transfers right – but if you've been following our weekly advice columns, you should be on the right track. The important teams are the two Manchester clubs – who have doubles in gameweek 37 – Newcastle United and Brighton & Hove Albion. Any sensible strategy will maximise players from these teams over the next couple of weeks, so let's use this week's column to look at Newcastle and Brighton's forthcoming fixtures and pick out the players to pick – and avoid – and the best shouts for the captaincy. The deadline, by the way, is 11.00am BST on Saturday. Be warned.
Magpies and Seagulls
Let's start by taking a look at Brighton – because they play four games in the next two weeks, meaning they have more remaining fixtures than any other team. On paper, that makes running with three Brighton players a very sensible course of action.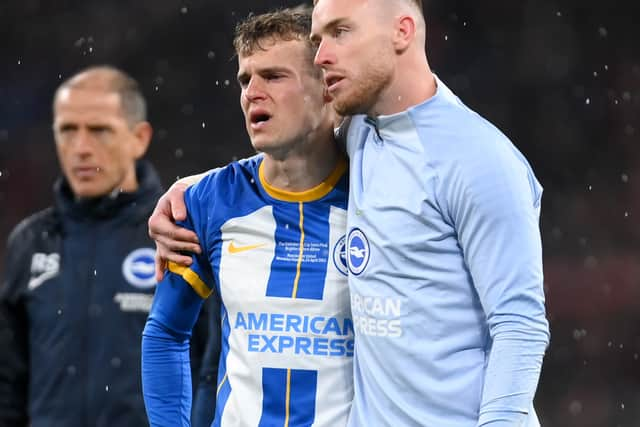 We say "on paper" because there is a wrinkle – Brighton's fixtures are tough. They face Arsenal and Newcastle this week, both away, before playing Southampton and Manchester City at the Amex in week 37. They wrap up their season at Villa Park on the final day. It's one of the toughest run-ins in the division.
That means facing three of the four best defences in the division – believe it or not, Chelsea have the same defensive record as Arsenal – and the two best attacks. The good news is that they themselves have the fourth most goals in the Premier League, so it's unlikely that they draw a string of blanks – but there's also no argument that their defenders (and Jason Steele) are less valuable for week 36 than they would be usually.
I wouldn't move any defensive players you already have on, but between the challenging fixtures and the sudden shipping of five against previously goal-shy Everton, the likes of Steele and Pervis Estupiñan have slipped down our shopping list. The better area to focus on is midfield.
Kaoru Mitoma and Alexis Mac Allister have been reliable sources of points this season and seem unlikely to be rotated by Roberto Di Zerbi, so they're the go-tos to load up on Brighton players. The other player who's been a good asset for much of the campaign is Solly March, who is their top points scorer – but he's picked up a minor injury and in any case has lost his place in the starting line-up, returning just 1 point in each of the last 3 matches. That may well be a temporary state of affairs, but I wouldn't gamble on him under the current circumstances. Pascal Groß is the other player very much worth considering, while Julio Enciso is the wildcard up front if you're in the market for both a cheap striker and a differential.
Up the other end of the country, meanwhile, Newcastle have a much kinder run-in, at least in theory. Apart from hosting Brighton they play Leeds United at Elland Road this week, before taking on Leicester City and Chelsea. This is a solid run-in with plenty of scoring chances at both ends of the field.
Defensively, all the usual suspects are good options – I wouldn't argue with anyone playing Kieran Trippier, Nick Pope or Fabian Schär. Miguel Almirón, who at one point was said to be out for the season, has come off the bench in each of the last five games and could be a cheap differential but has registered just one assist in that time, so it would be a big gamble – an emergencies-only pick if you need to find a big haul of points out of nowhere.
The really intriguing selection decision is up front, where Callum Wilson and Alexander Isak have been rotating regularly, sometimes playing alongside each other and sometimes not. Wilson has the better form, picking up 33 points from his last five games to Isak's 25, but Isak has been playing more minutes. Both make sensible selections despite Howe's rotation, and it's worth checking what other players in your leagues are doing to either mimic them or go for the other, but in a vacuum we're instinctively leaning towards Isak based on the minutes. A very close call that could go either way – and honestly, if you have the transfers and money, picking both would not be a bad idea at all.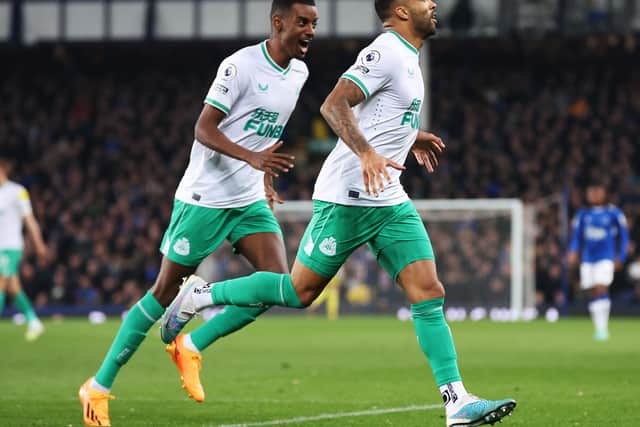 Of course, given that the two teams are playing each other, it's worth checking that you aren't going too hard on defence against attack if you can avoid it. If you have a triple Newcastle defence – which many players have stuck with for months now – then Brighton midfielders and forwards naturally lose some value, as they can't both register hauls at the same time. With Brighton players having the extra games, that shouldn't make a big difference to your picks there, but do choose your Newcastle players carefully according to which Brighton players are already in your team. Try to avoid having them cancel each other out.
Captaincy picks and injury updates
For the armband this week, convention dictates you go with a double gameweeker, and on balance that probably means a Newcastle striker if you have one. Trippier, set-piece taker extraordinaire, is another good pick, and I wouldn't argue too hard with Mitoma or Mac Allister, although they'd be lower down my personal pecking order. If you aren't planning on working the doubles too hard, I'd advise Marcus Rashford as a good pick with Manchester United playing a beach-bound Wolves at home, while Erling Haaland is always a solid pick, regardless of opposition – and Everton, even under the cosh as they are, are not the strongest opposition. Well, unless you're Brighton, apparently.
There aren't many relevant injury updates to inform you of – Ben Chilwell is down as 50/50 after his hamstring strain, Nathan Aké is doubtful, and the aforementioned March is also liable to miss out on some number of minutes, but other crocks this week are very low ownership players. If you have Serge Aurier or Clement Lenglet, be aware, I suppose.
We want your feedback on 3 Added Minutes - details here
There are also few price change alerts to be wary of – Trent Alexander-Arnold, Luke Shaw and Alisson could go up by the weekend, but aren't nailed on to do so, while few relevant players are dropping. David Raya is the only high-ownership man on the cusp of losing 0.1 from his value, so if you were shipping him for a Pope or a Steele, best to do so early. That's all for this week, and may you all pick the right Newcastle striker.