The 2023 January transfer window was arguably one of the finest in recent years, as Chelsea led the way with some astonishingly brazen business under new owner Todd Boehley, and the likes of Spurs, Leeds United and Southampton brought a healthy amount of new recruits on board - albeit it with a slightly more conservative spending strategy.
The dust has settled, yellowing stacks of deal sheets have been tucked snugly back in filing cabinets and Jim White has been swiftly restored to his pride of place in a National Football Museum perspex cabinet for a well-earned rest ahead of next August.
With January now behind us, it's time for some reflection on the whirlwind month gone by. Premier League clubs went to town in the new year, picking up fresh recruits to aid them in the second half of the 2022/23 campaign - apart from Everton, that is, who in effect stuck their fingers in their ears and repeatedly roared "Everything is going to be absolutely fine!" for 31 days solid. Sean Dyche, we wish you the best of luck.
And so, we had ourselves a delve through the 'ins and outs' of the past transfer window, and put together our starting XI of the best January 2023 signings completed before the deadline: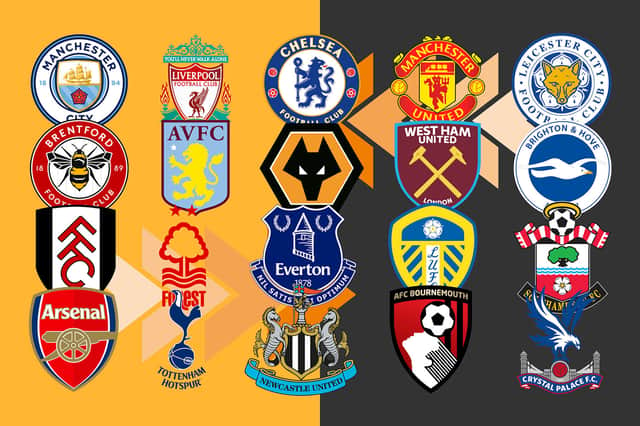 GK: Keylor Navas - PSG to Nottingham Forest
Thank you, Keylor Navas. Thank you for (quite appropriately) saving this opening entry from what, until late last night, was a thankless task to generate some enthusiasm about Manchester United signing Jack Butland on loan, largely centred around his surname sounding like a crude theme park that Bart Simpson might dream up. As last gasp deals go, this one was an absolute corker.
RB: Pedro Porro - Loan with obligation to buy from Sporting CP to Spurs
Will they? Won't they? Yes, they will! They left it late, but Spurs finally got the deal over the line. The £39m future fee is an eyebrow-raiser - even in today's wildly inflated transfer market where you can buy 42 Kaoro Mitomas (yes, we did the maths) for the price of one Enzo Fernandez - but it's the fact the move paved the way for Matt Doherty's stunning switch to Atletico Madrid that will surely be remembered in years to come.
CB: Benoit Badiashile - £35m from Monaco to Chelsea
A number of centre-backs were drafted in to solidify troubled Premier League defences in January, and Badiashile was arguably the pick of the bunch. With Kepa Arrizabalaga about as fond of dealing with crosses as your average late 1800s Transylvanian Count, the towering Frenchman will be a welcome addition to the Blues' back line.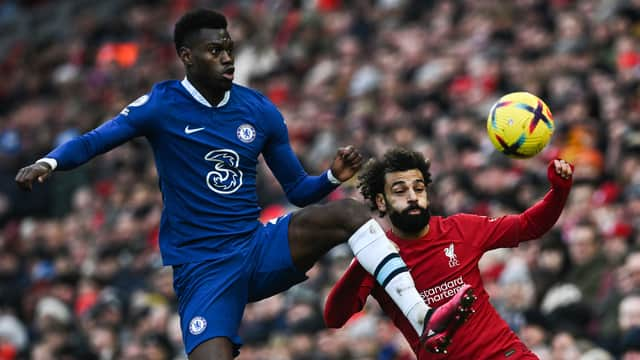 We want your feedback on 3 Added Minutes - details here.
CB: Maximillian Wober - £10m from RB Salzburg to Leeds United
Riding the newly established Red Bull Express train line straight to Elland Road, the Austria international is a left-sided defender boasting both delightful technical skills and a fearsome presence in the air.
LB: Victor Kristiansen - £17m from Copenhagen to Leicester City
I write this with a heavy heart, dear reader. New Foxes signing Victor Kristiansen was the star wonderkid left wing-back on my Football Manager save with Sheffield United, until my beloved, juiced-up 2010 Macbook Pro finally gave up the ghost earlier this week. All those hours where I could have been learning a foreign language or nobly volunteering at a greyhound sanctuary, gone. To see Kristiansen live on outside the realms of my savagely battered and fried laptop will be an uplifting, albeit highly emotionally charged experienced. Go well, Krissy boy.
RW: Anthony Gordon - £45m from Everton to Newcastle
Once the inevitable peace talks are held with Kieran Trippier after that frightful bust-up when Gordon was at Everton, the pair could run riot down the right wing for the Magpies in the latter half of the season.
CM: Weston McKennie - Loan from Juventus to Leeds United
He's got a name like a classic WWE finishing move and a lethal long throw on him that could come in handy for those scrappy, end of season relegation dog fights. He's also another pleasing recruit to aid Leeds' all-American attempt to rival Wolves' relentless determination to establish the entire Portugal senior side in the Premier League. And yes, Enzo Fernandez was considered for this spot, but at £105m/42 Mitomas, that's just not happening.
CM: Jorginho - £12m from Chelsea to Arsenal
Handing your rivals a player who will almost certainly boost their title chances? Chelsea, your bizarre transfer dealings never fail to disappoint. Arsenal's title challenge is going to come under increasing pressure in the coming months, and having experienced leaders on the field will be a must. At £12m, regardless of his contract status, this was a serious coup.
LW: Mykhailo Mudryk - £87m from Shakhtar Donetsk to Chelsea
We've only seen tantalising glimpses of the Ukrainian sensation in a Blue shirt, but his instant impact in a second-half appearance against Liverpool suggests the Blues have one hell of a winger on their hands. And so they should, having paid £87m for his services!
ST: Cody Gakpo - £37m from PSV Eindhoven to Liverpool
It was a long old month for Liverpool fans, with increasingly desperate calls for a new midfielder seemingly falling upon deaf ears. All will be forgiven though, should a certain Jude Bellingham rock up at Anfield over the summer. Gakpo, the Reds' impulse World Cup buy/carefully and meticulously scouted signing is yet to score in five appearances under Jurgen Klopp thus far, but he'll surely come good in time.
ST: Leandro Trossard - £27m from Brighton to Arsenal
As January transfer windows go, Arsenal had a rather lovely time of it. With Gabriel Jesus out injured, Trossard and his silvery Tin Tin quiff arrived as a welcome boost to the attacking line.