With the Premier League season still in its infancy, Arsenal had already given a hint of what was to follow as they opened their campaign with a professional display at Crystal Palace.
The disappointment of a lacklustre end to the 2021/22 campaign still lingered in the air as the Sky Sports eagerly cameras rolled up at Selhurst Park anticipating an awkward first night for Mikel Arteta and his side. What transpired was something very different as the control and discipline of the Gunners helped them get their season off to a positive start as a Gabriel Martinelli opener and an own goal from Marc Guehi saw them take the honours on the opening night.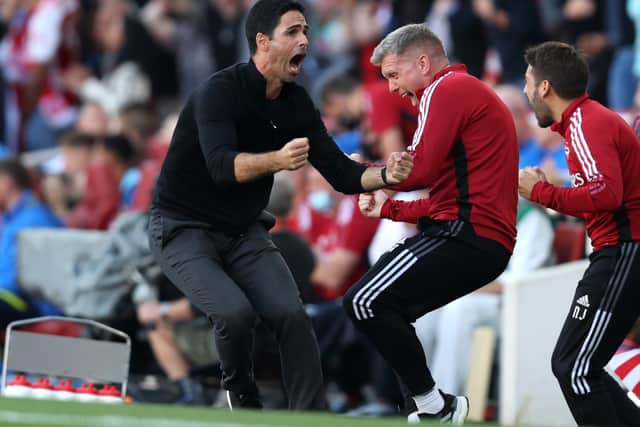 The tone was set, Arteta's squad developed a steely backbone and that entwined with the silky touch provided by the likes of Bukayo Saka, Martin Odegaard and Gabriel Jesus played no small part in a title bid that few expected, but many relished. Of course, as we now know, the Premier League title remained out of reach, but only a superhuman effort from a machine-like Manchester City saw Pep Guardiola's side retain their title and left the Gunners to contemplate what could have been.
So what comes next? Where do you improve a squad that took Arsenal to within touching distance of their first Premier League title since 2004? And more importantly, where do you find players that will not only integrate within the Gunners ranks but will also be able to match the demands of Arteta as he looks to push for success on a number of fronts when the new season gets underway in August?
A return to the Champions League will boost the coffers, as will the increased revenue from a higher finish in the Premier League and the broadcasting fees received from the likes of Sky, BT and Amazon over the last nine months. The transfer budget will be further swelled by outgoings this summer, although it would be foolish to suggest there is a need for any widespread changes in Arteta's ranks.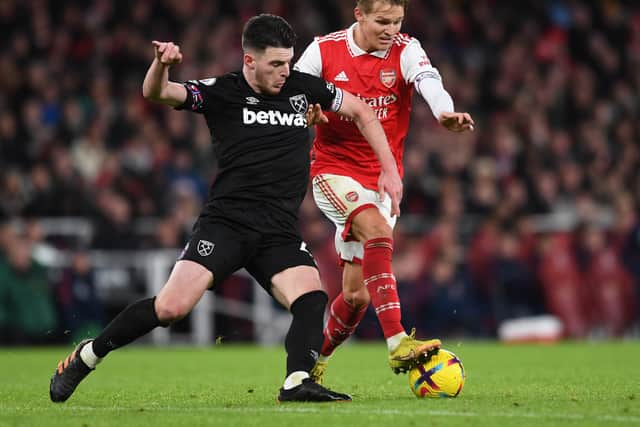 Speculation has revolved around the future one long-standing Gunner in recent weeks, with Granit Xhaka said to be the subject of interest from several Bundesliga clubs and the Swiss international is believed to be open to a return to Germany over the summer. Often a controversial and some would say divisive figure at the Emirates, Xhaka has played a lead role in this season's title push and it would be safe to say his departure would evoke different emotions to the satisfaction and acceptance it would have brought 12 months ago.
His exit would leave a significant hole, not only in the Gunners midfield, but in their leadership team, meaning any replacement would not only have to provide a major impact on the pitch, but would also be expected to become a leader within the ranks upon his arrival. An ever-growing list of criteria for a replacement would now include being able to provide quality on and off the ball, to fit into the Gunners squad, to match Arteta's demands for intensity and quality, and to become a leader and that would lead us to one deal that Arsenal are already believed to be exploring.
It would come as no surprise if we were to suggest West Ham United and England star Declan Rice is the perfect fit for Arteta and his ability and personality feel well-suited to life working under the former Barcelona and Everton midfielder. Much like Xhaka, Rice is often pigeon-holed as a holding midfielder, yet his quality goes far beyond simply acting as a barrier for the back four or a destroyer.
Such is his quality, he is able to perform that role to perfection, but his ability to carry the ball over long driving runs, to force his side up the pitch in moments of pressure and to provide a high level of ball retention and passing accuracy will tick all of the boxes for Arteta.
Rice has been inspirational at West Ham and his form and leadership have played no small part in helping David Moyes' men reach their first European final since the Hammers faced Anderlecht in the Cup Winners Cup Finals in 1976. His development at international level has also increased the demand for his services, with the midfielder now viewed as a key player within Gareth Southgate's England squad after impressing in their run to the final of Euro 2020 and at the World Cup Finals in Qatar earlier this season.
Securing the services of one of the Premier League's most in-demand midfielders will be far from an easy task and it would no doubt take a club record deal to persuade the Hammers to allow Rice to make a switch across London - but this is one that would improve an already impressive Gunners midfield and enhance their chances of going one step further in their push for top place in next season's Premier League.