Fantasy Premier League price changes: latest FPL revaluations including Newcastle United and Aston Villa stars
It may be the international break, but FPL price changes are still coming thick and fast - we've rounded up the impending moves and what to do about them.
Watch more of our videos on Shots! 
and live on Freeview channel 276
Visit Shots! now
The international break may mean a week off for the Fantasy Premier League, but players can't zone out completely if they want to compete – because price changes are still moving at pace, and players sailing close to the wind on their transfer funds need to keep up-to-date with the movements.
International breaks are usually a quiet time for price changes but we're in peak wildcard season, which is greatly exaggerating the price movements. Key players are going up and down rapidly, and plenty of people are going to come back next week to find the player they planned to sign is suddenly unobtainable – so let's give you a quick run-down of what's happening and who's going up and down so you know whether you need to risk a premature change.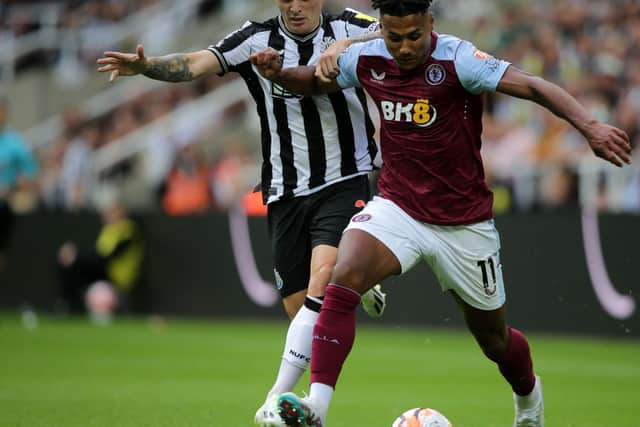 Going up
A few in-form players are shooting up right now, and at the time of writing this will be the last day on which you can likely bag Aston Villa's Ollie Watkins for £8.1m – he'll be going up as players buy in off the back of his hat-trick against Brighton & Hove Albion. Fellow Villan Matty Cash may have already gone up by a full £0.5m, but he'll be at £5.1m before you know it, too.
Kieran Trippier (£6.8m) has already shot up after three consecutive hauls, but if you're late to the party then you need to move quickly, as he's all but guaranteed to jump at least once before the players are back from international duty. Fellow Newcastle defender Dan Burn (£4.6m) is also due for a second rise. Trippier borders on essential, and Burn is a great budget way into one of the best back lines in the division.
A couple of West Ham United players also teeter on the verge of a leap – goalkeeper Alphone Areola (£4.2m) and defender Vladimir Coufal (£4.5m) are trending upwards, while Spurs' Guillermo Vicario (£5.1m) and Micky van de Ven (£4.5m) are also getting popular. We don't especially recommend either, to be fair, as Van de Ven isn't a regular goalscorer and Vicario is unlikely to heavily outscore cheaper options like Areola.
In the long run, there's a chance that Mohamed Salah (£12.6m), Pedro Porro (£5.1m), Julian Álvarez (£7.0m) and Pedro Neto (£5.7m) go up too, but they're less assured. Worth keeping an eye out if you're keen, but you can probably wait to check that they return from the break fit and healthy first.
Going down
Among the fastest fallers is the injured Bukayo Saka, who is nearly back down to his original price of £8.5m – given that he's likely to be OK again pretty soon after his rest, this could be a great time to move on him if you don't have him already. We certainly don't advise selling in a hurry.
Bryan Mbeumo (£6.8m) is also likely to lose £0.1m very soon, as is Newcastle's Sven Botman (£4.7m) with people panicking about the injury that kept him out of the game against West Ham. Given that the injury isn't expected to keep him out for all that long, we don't think getting rid makes a great deal of sense unless there are negative updates down the line.
William Saliba (£5.2m), Ederson (£5.6m), Brennan Johnson (£5.8m), Jack Grealish (£7.3m) and Trent Alexander-Arnold (£7.9m) are among the many, many players drifting slowly down in price and could lose some value soon – the complete list of players who could end up cheaper by the start of the next gameweek is very long indeed, but mostly consists of well-known injury cases or niche bench options as people give up on their pre-season hunches and get rid of crocked players in their wildcard weeks. Cody Gakpo (£7.2m) isn't too far off dropping as well, in case you're contemplating getting shot of the Dutchman.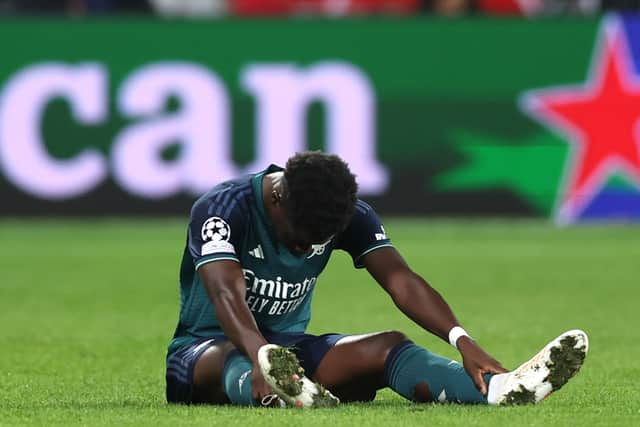 So what should you do with this information? Well, first of all, it's a good idea to plan a few weeks ahead and keep tabs on the transfers you might want to make as you sculpt your team. If any of the players mentioned above crop up, it could be wise to move quickly unless you have a lot of money in the bank – then it's likely best to take the risk of a price drop and at least know whether they'll avoid injury while away with their country.
But it's more important for players who are using their wildcard this week to keep tabs on all the price changes – if players you might want are going up, get them in your team now to avoid having to pay more down the line. If players are going down, get rid to avoid having less capital to spend down the line.
It's worth noting that if a player goes up twice during the break, you won't keep the profit while wildcarding, so don't add Watkins or Trippier, the most likely candidates for a double jump, just for the sake of it. But anyone who could make the cut should be in – you can change your mind later, but waiting could cost you some money in the bank and that could cost you points down the line.