Blackburn Rovers have become the Championship's great entertainers – I wish they hadn't
Blackburn Rovers have become one of the most exciting teams in the country - not that it's doing our resident fan much good.
Watch more of our videos on Shots! 
and live on Freeview channel 276
Visit Shots! now
Roll up, roll up, it's the most thrilling show on earth, or at least the most anxiety-inducing one. Every Saturday, at 3pm or thereabouts, the tent flaps are pulled back and the ringmaster, a mischievous Danish figure with a twinkle in his eye, beckons you inside. Yes, boys and girls, the great entertainers themselves are here – Blackburn Rovers. Although whether they entertain anyone who actually wants them to win is an open question.
Back in May, I wrote a wry and rather sad-eyed article about how my life as a Blackburn fan seemed to be no more than a one-way ticket to an endless cycle of misery and crushing disappointment. It was penned shortly after my team had comprehensively bottled a seemingly un-bottleable position to miss the play-offs. All of that remains true, of course, it's just that the Rovers are now an awful lot of fun, as well – or at least, they are for everyone else. For me, they mainly cause palpitations.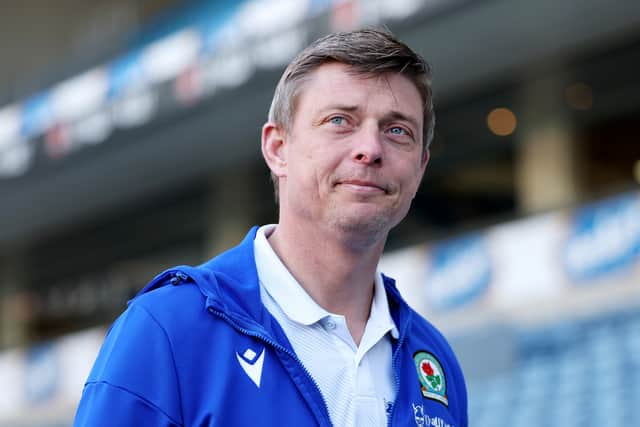 I'm grimly aware that our season will likely end up with some form of mid-table ignominy, but for now our manager Jon Dahl Tomasson has reconstructed his squad into something less like a football team and more akin to a rollercoaster, an endless loop-the-loop highlight reel which has the neutral biting their fingernails and the fan tearing their hair out.
Blackburn have lost three of their last four games, beating only basement boys Middlesbrough in the league this month. They have shipped 11 goals across those games, almost all of which feel like they were desperately against the run of play. They went down 3-0 at Plymouth despite being by far the better side from start to finish. They dominated the first half against Sunderland, only to lose 3-1 in defiance of almost any form of logic. The 4-3 defeat at Ipswich Town was probably a fair reflection of a ding-dong game, at least.
And the results only tell half of the story. From a football purity standpoint, Rovers have been magnificent so far this season, a free-flowing cavalcade of quick passes, darting runs and neat interplays – the only minor issue being the inability to consistently stick the ball in the back of the net. Unfortunately, that is quite an important part of football, and has led to their rather lowly league position at present.
The half of the story that is told by the results is, admittedly, a fair account of events. Blackburn's defence, relatively stubborn last year, is now woefully porous despite containing exactly the same players that it did before. Tomasson is determined that his defence play technical, passing football, knocking the ball around onrushing defenders like a lion-tamer daring his feline charge with a whip and upturned chair. All of which works fine, more or less, but other, less edifying concepts seem to have fallen by the wayside, such as "dealing with crosses" and "second balls". The results have been a series of glorious chances gift-wrapped and placed at the feet of the grateful opposition.
Blackburn face Leicester City this weekend, a team that still look like a Premier League outfit despite their relegation and will, in all likelihood, go back up to the top flight at the end of the year. Even if Blackburn were on form, it's the kind of fixture I'd be hard pressed to feel optimism about, but right now it's a challenge to even imagine how many goals the Foxes will score. I have spent the last few days waking up in a cold sweat after haunting visions of a sleep paralysis demon in the form of Jamie Vardy. Although, in fairness, that's been happening for years.
Granted, there have been good results too, especially in the EFL Cup. Blackburn smashed Harrogate Town 8-0 – the biggest away win in Rovers' 148-year history – and in midweek they clattered Cardiff City 5-2. Every now and again, Blackburn score boatloads. The rest of the time, the goal seems to be protected by an invisible force field. Like I said, they're nothing if not fun for everyone else. When they're wearing their high-vis yellow change kit, it's almost like watching Brazil, right down to the endearingly dirty holding midfielder kicking the shins out of the opposition's socks. Love you, Lewis Travis.
Some hope that the season won't end up in mid-table oblivion has been offered by new signing Arnór Sigurðsson, an Icelandic international brought in from CSKA Moscow for the season. He missed the first part of the campaign with a lingering injury, but the nifty Nord has been in action for the last two games and scored twice, showing an undeniable touch of class alongside some much-needed predatory instinct. Admittedly he missed a penalty against Cardiff, but then Blackburn have missed almost every spot kick they've earned over the past couple of years, having apparently been placed under some sort of witch's curse which only applies from precisely 12 yards.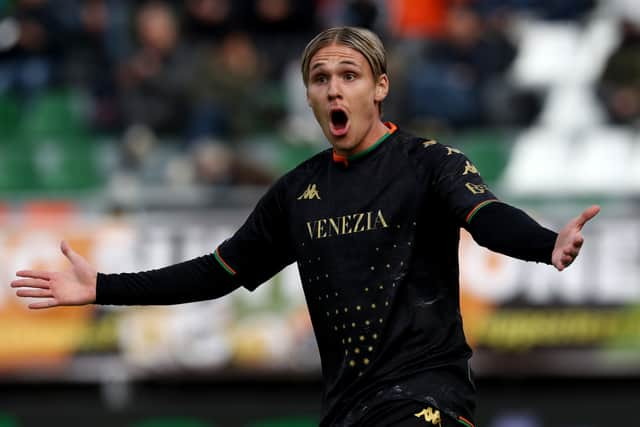 Of course, the real problem with Sigurðsson is that he's the kind of player that really does offer some hope. And it's always the hope that gets you. Blackburn really did come within an inch of the play-offs last season, and could conceivably be in the thick of it all again. They aren't a bad team, for the most part, and besides – it's the Championship, a league which specialises in being entirely impossible to predict. So why not us? Why not this year? Well, perhaps because we've averaged three goals conceded per game for the last month. But apart from that…
And so, because it's impossible not to hope, and because it's human nature to dream (in my case of Jamie Vardy), I will, and I'll probably get my heart broken along with several thousand other people who support one of Britain's most endlessly infuriating football teams. But for the rest of you? Tune in whenever you get the chance, because while it may be nerve-shredding nonsense for some of us, it's box office gold for everyone else…