The technology has made headlines aplenty since being brought in at Premier League level, and it only seems to be getting worse. We continue to see errors aplenty, with wrong decisions being made far too regularly. The appointment of Howard Webb to PGMOL's chief or refereeing position only seems to have made things worse, and so far, the former World Cup referee hasn't been able to arrest the problems facing the technology.
The latest example came during Arsenal's home draw with Brentford over the weekend, where an offside was clearly missed in the lead up to Ivan Toney's equaliser. Following the game, Gunners boss Arteta expressed his fury, and he has since added to that with more critical comments.
"It wasn't human error, it was not understanding your job," said Arteta. That's not acceptable, I'm sorry. It cost Arsenal two points that are not going to be restored so we are going to have to find those two points somewhere else in the league."
Arteta probably isn't wrong, but it's hard to feel sorry for these managers, many of whom contributed to the introduction of VAR in the first place. Arteta was a little young to have been part of those cries, but there's no doubting he would have been had he been around.
When referees were making wrong decisions in the absence of technology, managers pushed relentlessly for the introduction of the technology. Top-level managers, in particular, were responsible for the eventual introduction of it. After all, it certainly wasn't the decisions that cost teams relegation that did it, it was those decisions that impacted titles.
Pep Guardiola - Arteta's mentor at Man City - Arsene Wenger, Sir Alex Ferguson, Jose Mourinho and many others were among those who refused to accept human error as part of football, at least when it came to officiating. What they didn't invision was a technology that would also be run by humans - therefore leaving it open to human error.
Now that we have the technology, mistakes, in theory, happen less frequently, but that's not good enough either. Players are allowed to make mistakes, and managers themselves, too, but officials? Not a chance.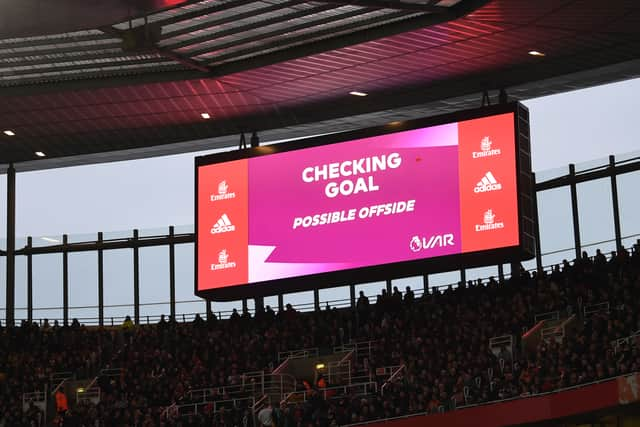 Ultimately, it was spoiled top-level managers who forced the introduction of VAR in the first place, and now the technology is not good enough. It's a case of being careful what you ask for, except it is fans who are paying the biggest price for their mistake. Fans are now seeing massively disrupted games, after already missing out on at least 25 minutes per game due to inaccurate added time allowances.
The technology is likely to get better, but it hasn't yet, and progress has been far too slow given it is being operated by some of the most highly qualified officials and the most well-funded leagues in the world. But at some point, these top-level managers are going to have to be sent the same message as lower-level managers have been getting for years.
An official made a mistake? You got the wrong decision? Like it or lump it.