UEFA's failure to own their power could lead to Champions League crash amid impending changes
The Champions League may never look the same after next season as UEFA's ill-thought-out changes take hold.
Watch more of our videos on Shots!
and live on Freeview channel 276
Visit Shots! now
The 2023 UEFA Champions League final will have brought on mixed feelings for many after Manchester City completed the famous treble.
Pep Guardiola's men became only the second English side to complete the treble, winning their first Champions League title along the way. Though, they didn't have it all their own way, and Guardiola's machine looked a shell of their usual unstoppable selves, creating few chances and conceding the best chances of the game.
In truth, the final in Istanbul disappointed many. It should have been the best display of European footballing excellence, but it was a game that lacked quality from the off.
It was a credit to Inter that they were able to not only stay in the game but create sufficient chances to win it by pressing City almost into submission. But the Italian giants couldn't take their chances, and Rodri took one of few chances for City in a rare display of quality amid a sea of misplaced passes and mis-hit efforts on goal.
Of course, that can happen in a final, and even to the best. Too many nerves, too big an occasion, sometimes it just gets to players, but at least we saw a game, and many thought Inter would be incapable of being that competitive against that City side. The fact Inter were even there was cause for celebration, even if their inflated sense of self-worth saw them involved in Super League plans recently.
The Serie A club have not been particularly good this season, and while were disappointed when AC Milan and Inter were drawn against each other in the semi-finals, preventing a Man City vs Real Madrid final, it should have been cause for celebration. In fact, the final was proof that we don't always need two of the very best teams to see the most competitive final.
That's no disrespect to Inter. Two years ago, the Italians were one of the best sides in Europe, but they haven't been at that level this season, and it's a surprise that they reached that stage of the competition. It follows a trend of surprises in recent seasons, with Villarreal reaching the semi-finals last season, Lyon and Leipzig reaching the same stage two years previous, and Ajax got to the penultimate stage the year before that.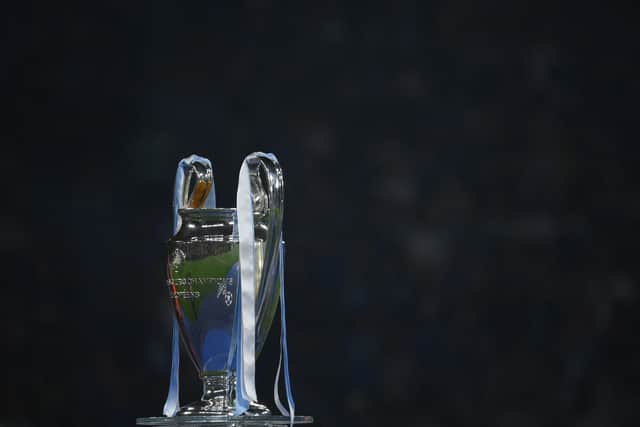 The new format will feature 36 clubs - an increase of four - and the group stage will be scrapped. Instead, there will be one giant league table, and each team will play four games at home and four away before the final ranking is established to find out who goes through. The top eight will progress automatically, while the next 16 will go through to a knockout play-off, much like we see in the Europa League's first kockout stage these days.
The new model will almost certainly reduce group stage surprises such as Barcelona's consecutive group stage exits over the last two seasons, with clubs playing against a greater variety of teams and having longer to recover from bad results. For example, Barcelona or a club of that ilk will not be at risk of being drawn into a 'group of death', and so top clubs will likely progress at a greater rate.
The controversy doesn't end there, with the four extra spaces available largely going to big clubs. Just one extra spot will be available for clubs from the qualification path. One more will be available for the fifth team in the UEFA coefficient rankings - likely France - and the other two will go to nations who perform best in European competitions in the previous season - and that will likely move between England, Italy and Spain. That would mean teams who finish fifth place in those leagues could qualify over teams who win the title in smaller leagues.
It's a move that stinks of a cowering UEFA administration that hands far too much power to its biggest clubs. UEFA already has the leverage it needs over even its biggest clubs, and even in the face of the Super League. With the Premier League clubs having promised against a Super League, UEFA's Champions League competition is insulated against a Super League, which would now only likely feature Barcelona, Real Madrid, Juventus and perhaps some Saudi clubs.
The truth is that UEFA should have used that leverage after the Premier League clubs pulled out to send a clear message. They should have told Barcelona, Real Madrid et al to leave the Champions League if they wish, let them see how they get on and let them come crawling back when their income shortfall forces down their La Liga salary cap, and when their UEFA-loyal sponsors are forced to be replaced by middle-eastern companies who get little approval from the Spanish public who fill the clubs' stadiums each week.
In Spain, Barcelona, for instance, have already lost their battles with La Liga over the league's salary cap restrictions. La Liga refused to budge even when it cost the league Lionel Messi, and Barca were forced to stay in line. Based on that alone, there is no case to be made that Barcelona, Real Madrid and - certainly not Juventus - could topple an even more powerful organisation like UEFA, one backed by some of the biggest clubs and sponsors in the world.
UEFA's mistake was not understanding their power, and they instead chose to appease those big clubs by reshaping the Champions League that so many know and love. They have cowered to the requests of those clubs to have 'more meaningful' and 'more heavyweight' games, despite the fact Barcelona couldn't even get out of their group this season, and despite the fact these clubs have not been good enought to prevent the likes of Villarreal, Ajax and Lepzig taking their place in the latter stage of the Champions League in recent years.
That's the bottom line. Beyond the fact UEFA have allowed themselves to be lobbied by the elite, failing to protect the smaller clubs they claim to represent, these top clubs who have effectively enforced the changes haven't earned it. Sure, we haven't seen smaller clubs win the Champions League for some time, and that's always going to be the case with the money involved, but we have rarely seen a final four exclusively made up of these elite clubs.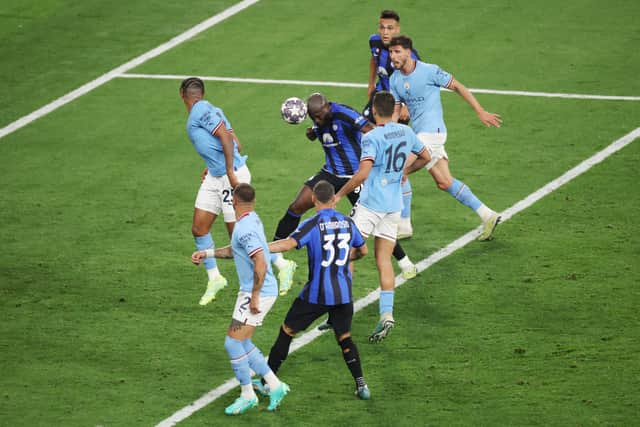 In fact, just one of the last 14 Champions League competitions have featured a final four made up exclusively of clubs who were involved in the Super League plans, so who are these clubs to be making demands for a 'more competitive' Champions League? And why did UEFA listen based on a success record of less than 7.5% based on the above metric. They simply have not earned it.
There is also the revenue argument, and it's either a capitalist world or it is not. These clubs get paid what they are worth, and if they were worthy of bigger sponsorship deals, companies would pay it. They already get a huge share of the Champions League revenue based on their better performance and the TV share, but they are always free to renegotiate sponsorship deals, and UEFA could have come to agreements based on more private sponsorship within the Champions League.
But changing the competition format on this basis is scandalous, especially when the match-going fans were never consulted. Perhaps it will work, and perhaps in 10 years we will look back on the argument against the changes as a mistake, but what will never change is that, whether it is a success or not, the changes were made for the wrong reasons, and now that UEFA has authenticated the mistaken sense of self-worth of these big clubs, you wonder where this slippery path will end.