While everybody else has been fixated on petty trifles like the January transfer window and the FA Cup, I've been doing something much more important. Every day, when my shift is through, I slam down the lid of my battered laptop, and spend six straight hours learning the ancient art of divination.
That's right, while other journalists are out chasing scoops with little pencils and notepads tucked into the band of their trilbies, I'm sat at home, shuffling decks of tarot cards and reading tea leaves. Is it how I saw my career panning out? No, of course not, but then again, up until recently I didn't possess the power of divination, so...
Some may call it a blessing, others a curse, but all I know is that as far as this weekend's Premier League fixtures are concerned, I have no doubt as to how each and every one of them is going to end. Read on if you too want to take a glimpse into the future. And remember, this article officially comes with a spoiler warning...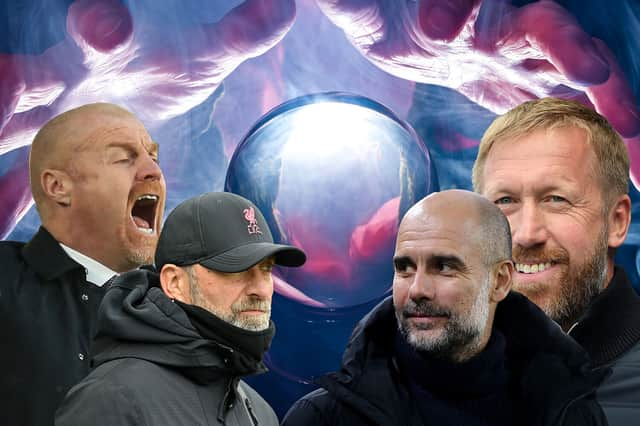 Chelsea vs Fulham
We start with Friday night's Harrods Food Hall derby, a fixture that has taken on an unexpectedly competitive streak this season. When these two sides met last month, both came away with bloody noses - Chelsea from the impact of the haymaker landed by Marco Silva's men, and Fulham from the side effects of their dizzying altitude in the Premier League table.
A few weeks later, little has changed. Unless you count Chelsea spending the GDP of a small principality on a company of new acquisitions, in which case, a lot has changed. The extent to which Graham Potter's revamped squad will have settled and coalesced remains to be seen - you would certainly have to imagine that the dressing room at Stamford Bridge currently feels like the early days of a new series in the Big Brother house - but it's hard to envisage them losing to the Cottagers twice in one season. 2-1 to Chelsea, you heard it here first.
Everton vs Arsenal
OH YEAH!!! Like the Kool-Aid Man's scarier ginger cousin, Sean Dyche is gonna come bursting back into the Premier League this weekend, and I have never been so ready for anything in my life. We're less than a week into his tenure at Everton, and already his reign has been marked by a glorious whirlwind of short shorts, Copa Mundials, and surprise bleep tests. If the game had gone, Dyche is dragging it kicking and screaming back to where it belongs.
Arsenal, of course, represent the most fiery of baptisms, but the Toffees' new boss won't care too much about daft things like league positions or form. After all, he was forged in the crucible of adversity, a steel ingot infused with a vein of pragmatism that left the anvil itself quivering.
The Gunners should still win this one, but you would hope at the very least that Everton will show a little more resilience than they have in recent weeks. 2-0 to the visitors.
Brighton vs Bournemouth
Gary O'Neil's lot will be piling into their Viking battle dinghy and making the relatively short trip along the south coast on Saturday afternoon as they look to put some distance between themselves and the relegation zone. Unfortunately for them, Albion's capacity for deflation looks to be particularly high at the moment, having knocked Liverpool out of the FA Cup last weekend.
Kaoru Mitoma, a man who literally has a degree in dribbling, has tormented the Premier League in recent weeks, while Moises Caicedo, freshly unchained from whichever broom cupboard Roberto De Zerbi was hiding him in over January, could feature too. Plus, I just Googled, and seagulls can swallow whole anything up to the size of a small rabbit, so a few cherries shouldn't be an issue. 3-1 to the Albion.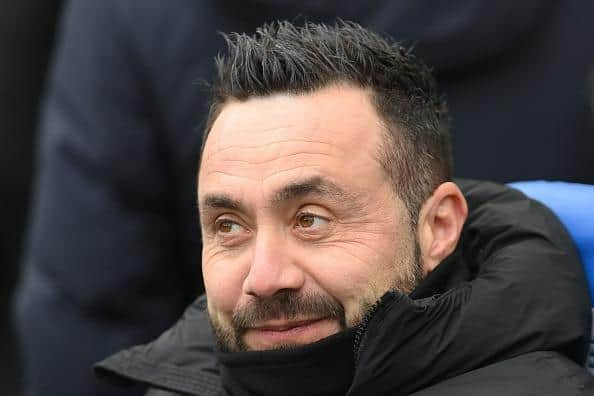 Manchester United vs Crystal Palace
When I saw that this fixture was happening on Saturday, I had to retrace my steps to ensure that I hadn't at some point in the past few weeks been struck on the head by a falling brick and slipped into a coma, or at the very least, a state of acute amnesia. But after a series of panicked phone calls, I can assure you that it's the Premier League's scheduling, not my memory, that is playing tricks.
United last faced Palace on January 18th, a little over a fortnight ago. That meeting ended in a 1-1 draw, with Michael Olise striking late to split the spoils and dint a title charge that had lasted all of four days. This time, I foresee no such heartbreak for the Red Devils. A 2-0 home win, with goals from Lisandro Martinez and Jadon Sancho. (Don't @ me, I am a mere vessel for the spirits.)
Brentford vs Southampton
What's red and white and has a Brentford win written all over it? This fixture. (I mean, not technically true - you would imagine Southampton will likely play in their away kit, which is actually a delightful shade of aquamarine, but still...)
I reckon, 3-1 to the Bees, and another step towards an improbable European adventure.
Wolves vs Liverpool
If Jurgen Klopp was anybody else, his employment status would surely be hanging by a thread. Liverpool currently lie ninth in the Premier League, have been dumped out of both domestic cup competitions, and are fast approaching the unenviable task of a Champions League round of 16 clash against Real Madrid later this month. There is a very, very real possibility that the Reds will end the season sans silverware, and while that in itself would be damaging enough, the manner in which they have whimpered into obscurity is doubly chastening.
Still, Klopp should have enough residual goodwill to carry him through the worst of the storm, although even he will know that another defeat this weekend would be wholly unacceptable. With that in mind, 1-0 to Wolves.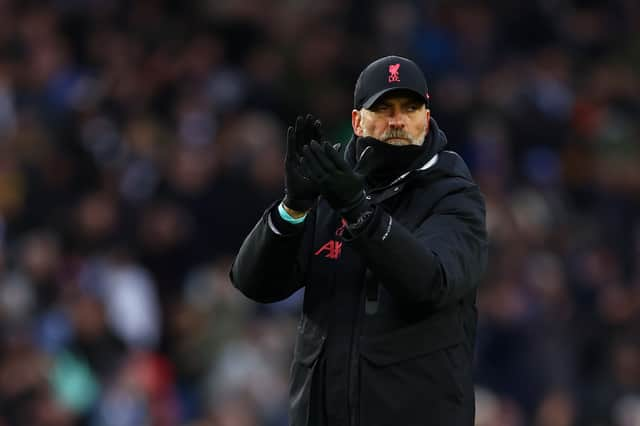 We want your feedback on 3 Added Minutes - details here.
Aston Villa vs Leicester City
This match will end in a 2-2 draw. I will elaborate no further.
Newcastle United vs West Ham
A fixture that will answer the age old question, 'Who would win in a fight, a magpie or a hammer?'. Now I know what you're thinking, and yeah, I'd probably back a hammer nine times out of ten too, but consider this - what if the magpie has a private wealth vast enough to personally fund a military-industrial complex, and the hammer is being swung by a pasty Scottish bloke? Changes things a little, no?
To be fair, I still reckon it could be a pretty close contest, mainly because I'm not sure magpies have the organisational capacity to run factories or deploy armies. 1-1 draw.
Nottingham Forest vs Leeds United
Two clubs who recruited well in January, and who will be hoping to shuffle a little way away from the relegation zone in the coming weeks. Forest's transfer escapades have been well-documented already this season, and the arrival of Keylor Navas on loan feels like a suitably absurd twist in a plot that has consistently veered towards the unbelievable.
Likewise, Jesse Marsch's American Revolution continues in earnest at Elland Road, and the ever-impressive Weston McKennie is the latest draftee to his Yorkshire Tea Party. Forest are, however, looking half decent in the Premier League at the moment, and they could just edge this one. 2-1.
Tottenham Hotspur vs Manchester City
Arguably the main event of the weekend, or at least according to the scheduling gods on Sky Sports' Mount Olympus of fan disregard. Spurs will be without manager Antonio Conte for this one, with the Italian set for a period of absence following an operation to remove his gallbladder. That being said, the man is made of granite, so don't be surprised to see him hobbling up the sideline at half time, hospital gown flapping in the wind, if his side find themselves behind at the interval.
Indestructible bosses aside, Tottenham will also be tussling with something of a moral quandary on Sunday afternoon. Sure, they will want to beat City for the purposes of their own Champions League ambitions, but to do so could allow bitter rivals Arsenal to open up an eight-point lead at the top of the table, with a game in hand to boot.
As it happens, I don't think they'll have to worry about that eventuality too much; City to do that business in a 3-0 win, all served with a hearty portion of schadenfreude for their hosts.