I suppose that if football made sense, it wouldn't be so much fun. It sits at that awkward intersection between science and art, a sport where no end of statistics and logic and theory can be fairly applied, only for them all to turn out to be utterly meaningless.
So it is that we have Bournemouth beating Liverpool just five months after taking a 9-0 plastering at Anfield, and just six days after the Reds had taken Manchester United to the cleaners. We get United themselves at home to Southampton, unable to get more than a 0-0 draw out of a side they'd put nine past not so long ago. Football exists in a space just fractionally outside understanding, and yet I'm asked to occasionally do Premier League predictions?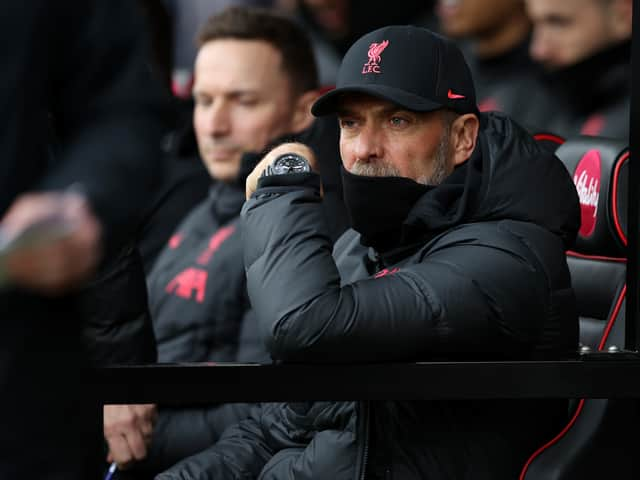 This season, more than most, has made a mockery out of the concept of form, predictable only in its chaotic uncertainty. Liverpool began the season as title contenders, rapidly became the crisis club, then were back to their best, and now they're losing 1-0 at the Vitality Stadium, a result which fails to fit in any of those neat little pigeonholes we've been trying to slot Liverpool into all year.
Klopp's men are Schrodinger's Football Team, both in crisis and on the up at the same time, in a quantum state which cannot be observed until we open the box, or until at least they play Manchester City at the Etihad on April 1st - an appropriate day for making a fool of anyone who tries to analyse the match before it happens.
Then there's Chelsea. Take a massive budget and add one of the English game's best managers and you should have a stew going. Instead they've been a crock pot, spending half a billion on players who can't score goals, providing a debate over which slide has been the biggest – Chelsea down the table or Graham Potter's skin down his face.
At least, of course, until last week, when the narrative gets upended again. Chelsea beat Leeds, blasted past Borussia Dortmund, then waltzed over Leicester City, and in the process not only looked like a compact, well-drilled team but have even made Kai Havertz look like a genuine striker despite him spending the past year looking like a fish out of water at number nine. This is a club that don't register one of their first-choice defenders for the Champions League, so seeking rhyme in the reason is likely forlorn. These turnabouts in form and quality should take time, but somehow Potter has done it since the end of February – when they lost to Spurs, who promptly got knocked out of both remaining cup competitions and found time to lose to Wolves in between the win over Chelsea and Saturday's defeat of Nottingham Forest. Make any of it make sense.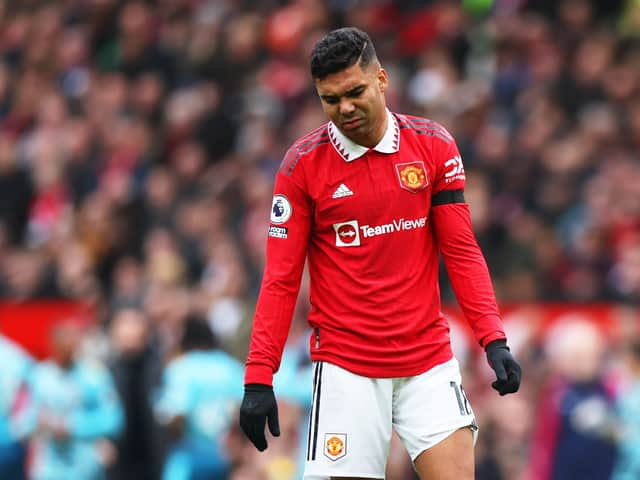 Meanwhile, Man Utd swing from meltdown at Anfield to swaggering their way past Betis – who really are no mugs - with exactly the same eleven players. Then play out an insipid draw against the Saints and see Casemiro, who went his entire Real Madrid career without ever taking a straight red, pick up his second of the season and bag a four-game suspension. All ably assisted by football's greatest agent of chaos, VAR, which also failed to give what seemed to be a stonewall penalty for Wolves against Newcastle United. If virtually every team in the country has opted to give up on consistency for the campaign, I suppose we shouldn't ask the officials for anything different.
We want your feedback on 3 Added Minutes - details here
All of this is, of course, why football is so damned good. It doesn't make sense, it confound the most astute analysis, and the better team, coached by the best manager available, sometimes take a hiding for no discernible reason. If my understanding of chaos theory is correct – and it probably isn't, given that the only person to explain it to me has been Jeff Goldblum in Jurassic Park – then wins and losses are dependent not so much on tactical cunning and statistical domination than by the entirely unpredictable ways balls fly off Darwin Nunez's foot. Gloriously off the instep against Man Utd, off the instep and in via the other foot by chance against Fulham, miles wide the rest of the time, possibly while Laura Dern looks on, enraptured. Same shot, different results, a wild swing in eventual scorelines the only measurable constant.
So who knows what will happen next weekend? There are ostensibly nine teams in the relegation battle, any one as likely to implode as to pull off a gigantic upset. Probably Crystal Palace end up beating Arsenal, and Everton will likely end up thrashing Chelsea, because why not? Logic doesn't apply. Great, isn't it?