There will be a very familiar and most unpopular face in the Old Trafford dugout this evening. Manuel Pellegrini, one-time Manchester City manager and engineer of both a Premier League title win and a 3-0 victory over Manchester United, is returning to the North West with a Real Betis side that he has transformed over the past few years.
In the summer of 2020, Pellegrini took over a Betis side that had finished 15th the previous season, lost their best playmaker in Giovani Lo Celso, and was blessed with a transfer budget of precisely zero euros. He lost seven of his first 11 games, and another relegation battle looked likely.
Then everything started to click. Pellegrini's methods began to work and the squad began to function. Betis lost just one of their last 15 matches and finished sixth. The following season, again with no more than nominal spending, they came fifth and topped that off by winning the Copa del Rey for just the third time in the club's history. Now, fresh from a hard-fought 0-0 draw against Real Madrid, they are chasing Champions League football again and, with their local rivals struggling, have established themselves as the best side in Seville for the first time in a very long time. This was never going to be an easy Europa League outing for United – and with a 7-0 drubbing at Liverpool barely in the rear-view mirror, it's starting to look very difficult indeed.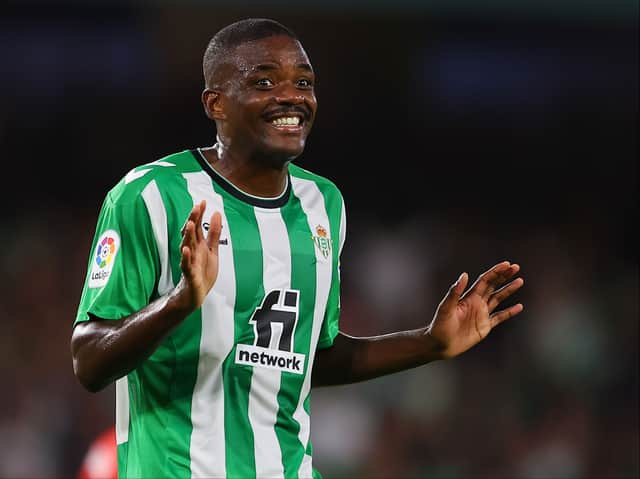 So what can Manchester United fans expect tonight? Where will the game be won and lost? Let's take a look at Betis, how they'll line up and what they can expect to face from Pellegrini's latest charges:
Pellegrini – who can at the time of writing boast that he's got the highest win percentage of any manager in the history of Real Betis, Villarreal, Malaga and Real Madrid – lines his side up the same way every time, a 4-2-3-1 double pivot with wide wing-backs pushing on past inside forwards. It's a familiar formation and style, but Betis have it down to something of a fine art.
The heart of the midfield is key to Betis' success. That double pivot typically consists of Guido Rodriguez (who, along with defender German Pezzella, was a part of Argentina's World Cup-winning squad) and former transfer rumour favourite William Carvalho, who was linked endlessly to Man Utd in years gone by but now covers every blade of grass for Betis – and every blade of grass is barely an exaggeration. Defending both narrow and wide and bursting forward to support the attack, his dynamic movement and boundless energy are critical to regaining possession and moving his team down the pitch.
Carvalho will be a huge handful for United and each member of their midfield will find he becomes their responsibility at some point. And they may have their hands full elsewhere, too – former wonderkids Nabil Fekir and Sergio Canales both line up in a fluid and flexible attacking four.
Canales is a possible injury doubt for the first leg but with Leicester City loanee Ayose Perez, one-cap Spain internationals Juanmi and Borja Iglesias and a promising pair of 22 year-olds, Rodri and Luiz Henrique, they have plenty of guile in their forward line, and of course there's the legendary figure of 41 year-old winger Joaquin, still playing a key role from the bench with a club he has made over 400 appearances for. He's also now a successful TV host, with his Oprah Winfrey-style interview show El Novato racking up impressive viewing figures. That won't be especially relevant tonight, but what may well be is that each of those players is comfortable interchanging positions and swapping roles across the top four.
We want your feedback on 3 Added Minutes - details here
That's where the biggest danger lies for Man Utd. On Sunday they showed how vulnerable they can be to fast-paced transitions in attack when the forwards are switching positions quickly. Cody Gakpo and Darwin Nunez were able to make hay rotating roles, while Mo Salah and Harvey Elliott switched channels down the right to devastating effect. Betis' forwards are admittedly not on the same level – at least on paper – but Pellegrini will certainly have taken note of the specifics of United's weekend struggles. The Chilean enjoyed it on a personal as well as tactical level, telling reporters yesterday: "I am a Manchester City fan also, so I was not very sad about what happened."
Pellegrini made it clear that his spell at Manchester City still means plenty to him despite his many successes elsewhere – remember that this is a manager who took Villarreal to the semi-finals of the Champions League and Malaga to the quarters. The man known as The Engineer will be highly motivated and knows exactly how to win these types of games.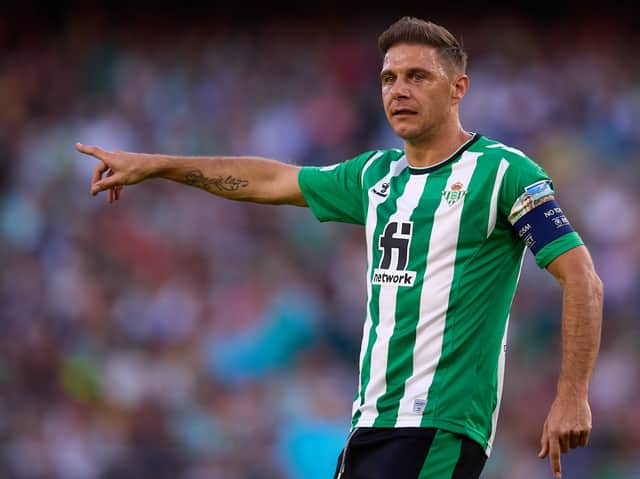 So where can United win this game? Quite possibly in the wide areas. While Carvalho and Fekir are the primary starting points for attacks from the middle of the park, almost 80% of Betis' touches in the final third come down the flanks. Overlaps are a huge part of their offensive play, and if the Man Utd full-backs do their jobs well, Betis may struggle for a Plan B. Betis are also weaker in their own full-back areas and while their defensive record has mostly been solid this season, they're best at defending in the heart of the pitch and United could find space behind the Betis wing-backs – or at least pin them back and blunt the Betis threat.
Betis' defence has also just come off a patch of rocky form, the clean sheet against Real Madrid rather belying a February in which they conceded at least two goals in every game, and four at home against mid-table Celta Vigo. Goalkeeper Claudio Bravo – another former City man of course, although he and Pellegrini didn't overlap – has been peppered more often than he's accustomed to in 2023.
Fundamentally, United should have the raw quality to win this tie. But in Pellegrini they face a wily old fox who has the tactical nous to give theoretically bigger and better sides the run-around - and if United haven't moved on psychologically from the humiliation at Anfield, they may be in for another long and painful evening.