It's 2023 and, if you can believe this, The Apprentice is still going. It's even time for the final of the latest series this very week, and you can sense the producers are getting a little desperate for some fresh ideas.
With that in mind, would you believe it, they've gone ahead and filmed a full footballing series of the show, with the twenty Premier League managers forced to live under one roof and be subjected to pointless 5am alarm calls in pursuit of the dream they didn't previously know they had – to be installed as manager of the newly-formed Canary Wharf FC, to be lavishly bankrolled by the growling moisturiser advert that is Lord Sugar himself.
And 3 Added Minutes has even obtained – by which we mean stole – footage from the upcoming series, allowing us to give you the lowdown on how it all panned out. So, in this groundbreaking global exclusive, let's break it down and see how every manager fared as they faced the football Apprentice…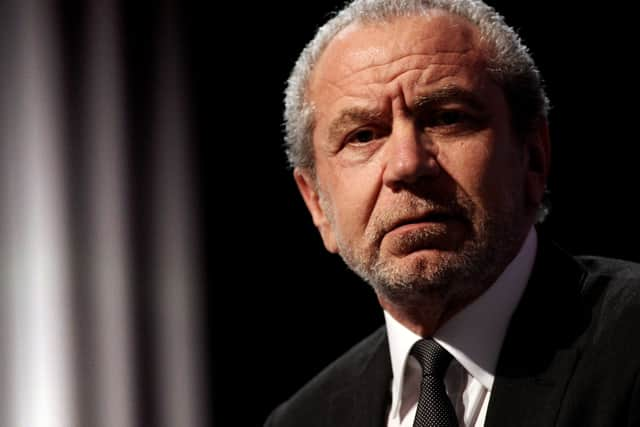 Task One: Develop a new menu for the club canteen
It's a traditional Apprentice task to start us off – the one which heavily prioritises culinary skills for no discernible reason. Things get off to a rocky start, however, after Patrick Vieira fails to answer the phone when the producers call the night before filming begins. Irritated, Lord Sugar fires Vieira off-screen at 7am when he's in his taxi. Roy Hodgson is expected to come in as a last-minute replacement but the producers can't get the insurance company to cover someone a decade past drawing his pension at such short notice.
With the other 19 candidates safely in the Canary Wharf clubhouse, the real work can begin. Nick Hewer – who returns for this one-off series because he's more memorable than most of the other sidekicks – scrunches his face up for the cameras as the six Spanish managers argue fervently over the correct way to make paella, with Ruben Selles and Julen Lopetegui almost coming to blows over whether the Valencian version with rabbit is acceptable or not (I think it is, but then I don't like seafood). Sean Dyche spends most of his time over-thickening his gravy, while Mikel Arteta is also behind on the clock as he tries to determine the precise number of calories in each individual lettuce leaf of a plain chicken salad.
All the details of other candidates' menus rapidly become irrelevant back in the boardroom, however, when it is revealed that Antonio Conte's only contribution to the task was to ban tomato ketchup. Brimming with performative outrage fuelled by his half-remembered working class roots, Lord Sugar fires him without hesitation, which Conte seems entirely unfussed about as he didn't really want to be there any more anyway. Dyche is declared the winner as his pie and mash, almost collapsing in on itself under the weight of beef gravy, is right up Lord Sugar's street. For his reward, he is given a ride on the London Eye with a glass of prosecco, which he doesn't enjoy. Unai Emery wishes Lord Sugar a good evening before the candidates leave.
Task Two: Run a transfer window on a budget
"Right", Lord Sugar proclaims in an unnecessarily aggressive tone. "I'm giving you one month to build a team for our new club. The challenge is that you only have a minimal transfer budget to do it with. And at the end of the day, one of you… is gonna get fired."
Obviously everyone knows the last bit because the format of the show is well-worn and arguably rather stale by this point, but you've got to add some drama to proceedings. Regardless, things don't really go much better for the candidates than they did in the first task, particularly for Steve Cooper who somehow ends up ordering thirty-five players too many.
Back in the boardroom one month later and Baroness (woe betide any poor soul who forgets) Karren Brady has some damning figures to read out, telling Lord Sugar that Eddie Howe has managed to spend more money than any other club in history over the course of the task. Lord Sugar decides that he either didn't understand the job in hand or is just a bit thick, so he's gone. But then, in a not-remotely shocking twist, the gruff cockney cash-grabber announces that this will be a double elimination, because Graham Potter has also gone massively over budget. Potter quite reasonably protests that it was his project manager who was responsible for the colossal overspend, but Potter wasn't testing well with the audience so he's the one who gets the axe instead. It's a cruel game.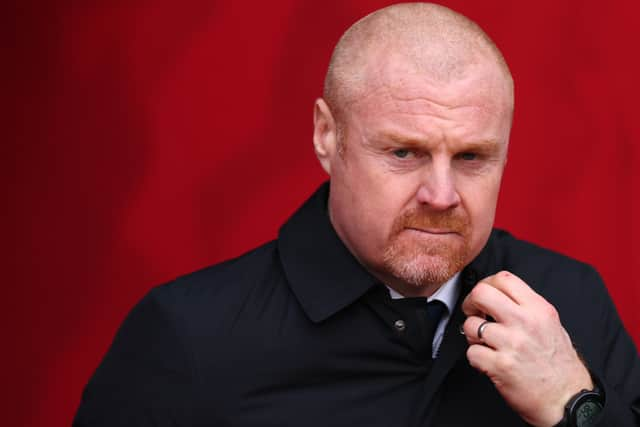 Task Three: Sell an unwanted player
A bit of a break with Apprentice tradition here, as we now have two tasks in a row which actually test the candidates in ways which are somewhat relevant. Lord Sugar tells the managers to sell a player that the club doesn't need any more.
This proves to be a challenging task for a number of the managers, and things look a bit dicey for Erik Ten Hag as he struggles to find a buyer for Harry Maguire right from the outset, while David Moyes – who Lord Sugar seems to have taken something of a shine to – seems strangely unwilling to get involved at all, muttering something about preferring his players stay with him for at least ten years until they're too old to have any resale value.
There are some serious nerves when everyone gets back to Lord Sugar's gigantic phallus of an office, with quite a few managers getting rather rattled – except for Emery, who politely wishes the fake receptionist a good evening. In the end, Ten Hag is reprieved after it transpires that Steve Cooper screwed up with the fax machine and failed to correctly sell Lewis O'Brien. Sugar is incredulous that Cooper couldn't understand the Amstrad instruction manual, and even more astonished to when photos emerge of Steve Cook still hanging around the City Ground, sitting on a swing on his own and generally doing his own central-defensive version of the Pablo Escobar meme. Cooper gets the axe.
Then, because the Apprentice format really doesn't work well with 20 contestants, another shock double-firing is announced. Ruben Selles, who has been stood in the corner of the room trying not to catch anyone's eye for the past half-hour, is unexpectedly singled out for some attention. When quizzed on how his player sales went, he is forced to sheepishly acknowledge that he still has an entire locker room full of players that neither he nor anybody else really wants. Call a second taxi and print out another P45 please, fake receptionist.
Task Four: Design a new club mascot
A swift return to tasks which test skills that none of the candidates actually need to successfully run a business, as Lord Sugar gruffly informs the 14 remaining managers that they have just two days to design and develop a new club mascot to make sure that Canary Wharf FC can engage the lucrative kids market. They're given the assistance of a crack marketing team but will for some reason take none of their expert advice, as if they aren't being offered an enormous amount of money as a reward for doing well. Some things never change on this show. Most things, in fact.
What the marketing team certainly didn't expect to have to deal with was Arteta's impressively artistic but utterly baffling hand-drawn image of a brain and a heart holding hands. He attempts to explain that this new double-mascot will represent passion and tactical thought acting in unison, but everyone else is just confused that someone they assumed to be highly intelligent actually communicated his ideas through the medium of children's book-style illustrations. Lord Sugar is precisely as impressed as you would expect, and that's the end of the Arsenal man.
Elsewhere, none of the managers demonstrate any discernible artistic skills and submissions include Emery's "well-dressed gentleman" and Dyche's "just a bloke", who is holding a pint and a fag. But it's Brendan Rodgers who finds himself on the chopping block instead, after he spends two days designing and developing a mascot based on himself. His explanation that he couldn't think of a more inspiring and exciting sight than Brendan Rodgers falls on deaf ears, so he's gone too.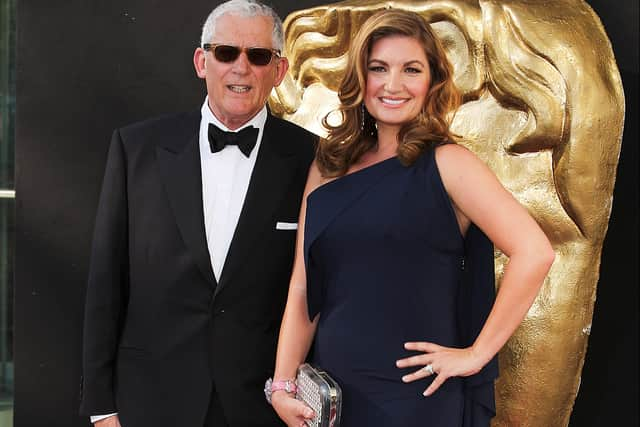 Task Five: The transfer run-around
Unimpressed by the team's efforts to buy and sell players in prior tasks, Lord Sugar goes back to one of the Apprentice's stand-by tasks for when the production team have run out of ideas, which in all honesty happened about a decade ago. They're given a diverse list of transfer targets and told to run about and source them all for the best possible price.
For the most part the managers have no problem sourcing their new stars, but price points do prove to be rather tricky for most of them, except David Moyes, who wins the task handily after filling out his squad and having change from a twenty-pound note, although Lord Sugar does question whether Seamus Coleman might be a bit past his prime at this point. Nevertheless, his final bill is so low that he gets a day in a luxury spa as a reward. He emerges with his skin suddenly smoother than Thilo Kehrer's.
With the format creaking under the strain of excessive candidates, Sugar wearily announces yet another double-firing at the end of the task, a cheap ratings grab that impresses nobody. First to go is Julen Lopetegui, who was sent out to get a striker but came back with a string of obscure Portuguese players instead, and he soon finds Jurgen Klopp joining him in the taxi for a mournful post-firing interview. The German went out shopping and failed to come back with a single midfielder, which he was expressly told was the single most important thing he had to go and get. Emery shakes his hand politely and wishes him a guten abend.
Task Six: Find the next big thing
On the next episode, Lord Sugar uses the façade of straight-talking bluntness to rudely inform the remaining candidates that their job this week is to go out into the world and find the best wonderkid they can to grace the turf at Canary Wharf FC.
Rather than do things the easy way and read 3 Added Minutes' Wonderkid Power Rankings, the various managers set their scouting teams scouring the globe for talent. Thomas Frank and Roberto De Zerbi take to this like a duck to water, developing enormous and complicated spreadsheets which Nick Hewer doesn't think Lord Sugar will be impressed by given that he refuses to allow any concepts dating after the seventies to permeate his consciousness.
He is rather less impressed, however, by Gary O'Neil, who has been sort of quietly competent in proceedings thus far but stumbles when all his proposed young signing turn out to be overpriced former Liverpool players. He's unceremoniously added to the discard pile. A more surprising firing then occurs when Ten Hag, who many had thought was one of the front-runners for the win, is quizzed about his acquisition of Antony and has to reveal that he cost around £86m. Antony is presented to Lord Sugar for inspection, juggles the ball a bit, steps over it a few times, then falls over. That's all it takes for the Dutchman to be sent home in a black cab.
Task Seven: Man manage a wayward player
With the competition really hotting up - to at least room temperature - Lord Sugar announces the candidates' toughest task yet: working out how to handle a wayward star player at Canary Wharf FC. A scenario has been contrived where the club's key man has lost his rag, and it's up to our remaining managers to handle the fallout.
This is easy meat for Dyche, who rapidly cows his man to the point where the poor soul has signed a five-year contract extension on half-pay just to stop Dyche chewing gum vigorously in his direction. It's less straightforward for Guardiola, who has one brief conversation with a player who questions his methods and immediately sells him to a Champions League rival. Lord Sugar considers that to be a failure to grasp the point of the task, and Guardiola is fired on the spot, if only to help speed things up. We're nearly there, I promise. Just seven managers left.
Rapidly following Guardiola on his way home is Marco Silva who gets the other wrong end of the stick and takes his subject's side, berating Nick, Karren, Lord Sugar, the referee and two passing dogwalkers. This earns Silva a clear-cut red card from Lord Sugar which is somehow still the subject of substantial debate from Tom Allen and the panel on The Apprentice: You're Fired, a show which some people presumably watch.
Task Eight: Develop a new tactic
The remaining half-dozen candidates are, by this point, exhausted, weary, politely saying good evening to everybody, and wondering what they're doing in this lengthy and laboured comedy bit in the first place. They will be left equally frazzled and baffled by their latest task, one designed to whittle the candidates down to the FINAL FIVE – reaching this stage is, of course, considered a significant achievement, but only because it alliterates neatly.
This time they have to amaze Lord Sugar with a brand new tactic, one which will upend modern coaching and bring guaranteed success to Canary Wharf FC (nickname pending due to a trademark dispute with Norwich City which allegedly saw Delia Smith assault Lord Sugar with a plastic spatula). This is great news for a few of our more forward-thinking coaches, with Roberto De Zerbi immediately getting stuck into a new system involving passing around the high press and Thomas Frank coming up with a 460-page dossier with diagrams, footnotes and appendices in just two days. The dossier only discusses the positional use of the left wing-back, and Lord Sugar can't be bothered to read it so he just assumes Frank knows what he's on about and gives him a pass.
Four batches of flipcharts and diagrams are dissected while Dyche presents an hour-long video of himself sat next to a Subbuteo table throatily explaining where defenders are meant to stand. It feel suspiciously unoriginal but Sugar has already told Dyche that "you remind me of myself when I was young", which is likely to be a very weak compliment for anyone not directly involved in the sale of mid-priced fax machines, but does ensure he's sailing through.
With the number of managers gradually aligning with the format of the show, it's just one firing planned for tonight, but when everyone else gets back to the boardroom we find that one of our managers is missing. Moyes, aghast at the entire concept of 'new tactics', spent four hours staring vacantly at a whiteboard before launching it into the Thames and walking off into the sunset, never to be seen by Nick Hewer again. Good for you, David.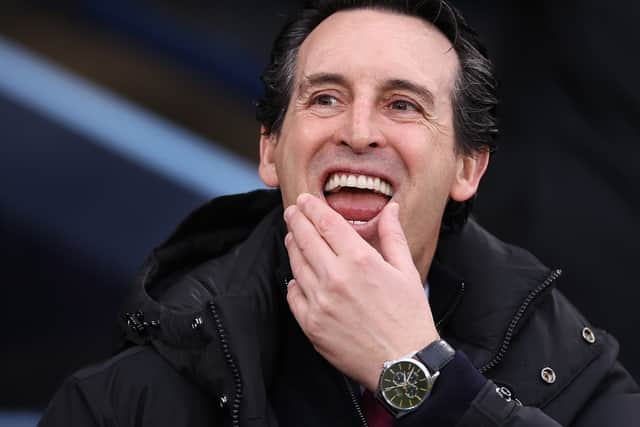 Task Nine: The CVs
It's that time – the curiously riveting spectacle of a bunch of hoary businesspeople poring over the entire life and career of our candidates to date, eviscerating their meticulous business plans, and finding out who hasn't really bothered to do a proper write-up or just lied to the show's producers as though they haven't watched the programme before. Seriously, there's someone every year, isn't there? I'm convinced the producers pick someone they know is full of it and stick them on the telly solely for this moment. Anyway, I digress.
First up to be chewed up and spat out by Claude Littner and company is Leeds United's Javi Gracia. The panel is immediately unimpressed. "Who even are you?" they brusquely query the Spaniard. "You have no personality. In fact, you have so few discernible character traits or historical points of interest that the author of this seemingly endless article hasn't even been able to crowbar you into the narrative yet."
Emery goes next, wishes the interviewers a good evening, and proceeds to respond to every question by politely smiling and saying how lovely it is to see them. Being human beings, they are utterly charmed by Emery, as are we all. Dyche is distinctly less loveable but even Claude Littner is a bit too intimidated to go in hard.
De Zerbi and Frank provide less entertaining fare from a viewing perspective, although a politely fiery De Zerbi does give us a good moment when Brady asks why he was sacked by Palermo and he simply responds "it's just Watford with better food, Baroness Brady" while blinking slowly.
Back in the boardroom and we're finally ready to whittle this down to the last two – thank god, eh? Gracia is, predictably, the first to go. "Half of these teams don't exist, and I'm not sure you do either," bellows Lord Sugar. "Pontevedra? Kerkyra? Rubin Kazan? You're making this stuff up. Get aahhhht."
Frank is next to be fired, with Sugar deciding that his recruitment policy – based around a combination of scientific talent identification and a 'no wronguns' policy – is too progressive for his liking, and all sounds a bit too 'woke'. Finally, poor Emery is given the chop, simply because Sugar doesn't like the cut of his jib.
"You've got to be nasty to succeed in this business," growls the septuagenarian Scrooge. "You're far too nice. I don't want to have a good evening, I want to win."
Emery bows his head, wishes us one last, solemn good evening, and gets in his taxi home.
We want your feedback on 3 Added Minutes - details here
Task Ten: The Final
Here we are – after nine spurious tasks, Lord Sugar will decide which manager he'll put in charge of Canary Wharf FC. This is it – the final showdown, and the last task can be no less than a humdinger.
"Here's what you're gonna do," grunts Sugar to Dyche and De Zerbi. "You're gonna go out there and win a football match. That's it. And whichever one of you can do it, is gonna get hired."
The opposition? Each other. All the players they've bought in previous tasks are at their disposal, their freshly-designed mascots are prancing around by the sideline, and it's time to put those tactics to use. It's Italian elan against British brawn. Only one can win.
The problem is that, for all the tasks which set the managers wheeling and dealing and impressing grey-faces suits in boardrooms, they haven't at any point been set a task in which they get to coach their players or go near, say, a training pitch. As a result De Zerbi gets about an hour to frantically explain to some incredulous players why they should try passing the ball across the back line under pressure – Dyche, meanwhile, just puts on his Masterclass video and settles down for a bacon sandwich.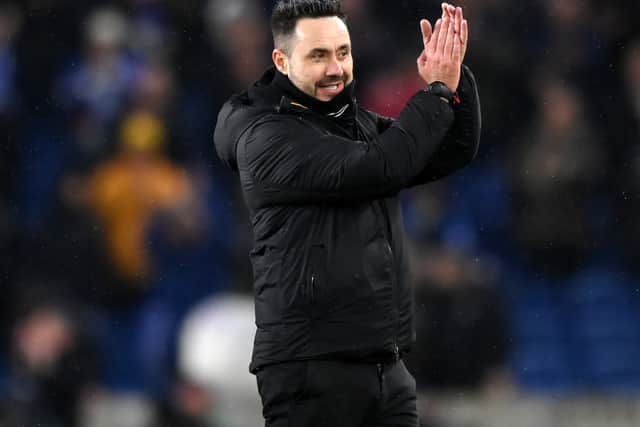 The game, then, is a somewhat unedifying spectacle. De Zerbi's players knock the ball along the back while Dyche's defenders frantically swarm around their own box, meaning the ball stays in one end while almost all the players gather in the other. The result is a turgid Mexican standoff, with De Zerbi pathologically unwilling to order a long ball and Dyche's team unable to actually touch the ball to try one of their own. After 120 minutes of unwavering tedium and zero shots on goal, penalties are required. In order to fairly simulate the tense lottery of a shootout, a coin was tossed while several large bald men and a couple of teenagers shouted abuse from a few yards away. It came up heads, meaning that De Zerbi wins.
And so we have it… Roberto De Zerbi is the best manager in the league. At least, according to a fictional account of an entirely unscientific system run by a cobweb-coated mutterer who won a single League Cup during his ten-year tenure as Tottenham Hotspur chairman. That's your new boss, Roberto… yes, the crabby old guy making what we'll politely describe as 'insensitive' remarks about the Senegalese national side. What a charmer, eh? Congratulations Roberto, and best of luck.