Wonderkid Power Rankings: Jude Bellingham deposed as Gabriel Martinelli shines
Jude Bellingham takes a tumble while Gabriel Martinelli makes his case in the 3 Added Minutes Wonderkid Power Rankings.
Watch more of our videos on Shots!
and live on Freeview channel 276
Visit Shots! now
Welcome back to the Wonderkid Power Rankings, where I pick through the finest young talent in the world to put together a Top 10 from among the very brightest and most in-form prospects.
Of course, sticking my neck out with these lists is a perilous task, at least for my reputation as a talent-spotter. I might, for instance, have declared Jude Bellingham to be the best young player in the world last week, only to watch him miss the big chances against Chelsea in the Champions League that very same evening. By way of retribution, I will send him spiralling down the rankings this week.
A quick reminder before we get to the list – we're looking at players 21 or younger, so no I didn't forget Vincius Junior existed. And form plays a part, which is why the injured Pedri tumbles down the listings, and why Florian Wirtz drops out as well. He isn't suddenly rubbish, he just didn't play this weekend. Luckily, one of his Leverkusen team-mates pops up to pick up the slack.
1. Jamal Musiala – Bayern Munich (⬆️ from 5)
Where Bellingham failed to impress in the Champions League this week, Musiala was magnificent, his rangy frame darting between the lines as he played havoc with Paris Saint Germain's defence. The scoresheet said 2-0 and Musiala's name wasn't on it, but on another evening both he and Bayern could have bagged many more.
He's a forward who can link up the midfield, an attacking midfielder who scores by the boatload, a right-footed inside forward who's dangerous on the left as well. A magnificent talent coming into his own in long, loping strides.
2. Bukayo Saka – Arsenal (non-mover)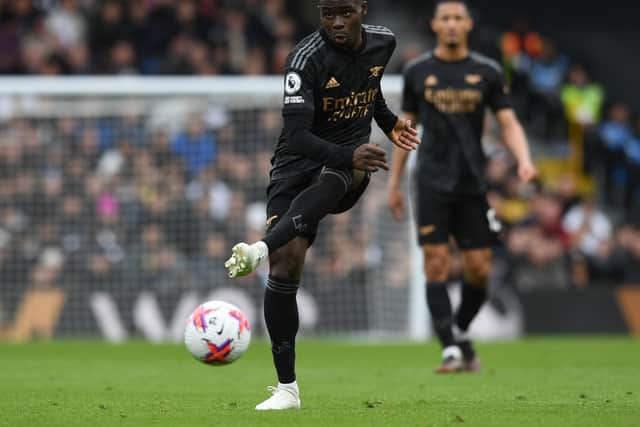 It would be helpful if a single player who I put in last week's top five actually underlined their credentials by, say, scoring a goal. I find that's a helpful way of signalling form. Saka didn't score, for the second week in a row, but as Arsenal's attack ran riot against Fulham he remained a constant, unerring threat both on and off the ball, and he was one of the most visibly dangerous players on the park against Sporting Lisbon as well. His movement is glorious, his ball control utterly instinctive, and he even did well in his GCSEs. What more anyone could want in an inside forward is quite beyond me.
3. Eduardo Camavinga – Real Madrid (⬆️ from 4)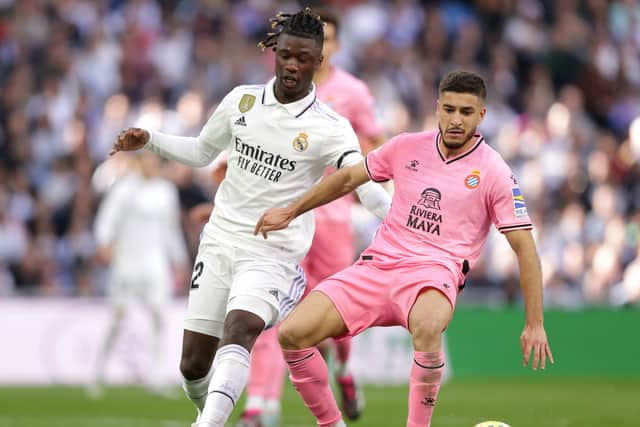 Camavinga put in another solid, if not necessarily remarkable, performance for Los Merengues this weekend as they defeated Espanyol in comfortable fashion. No goals, no assists, but another match where he barely misplaced the ball and rarely let an opposing player get any joy from his area of the field. Composed, calm and classy as always, Camavinga is likely to be remembered as one of the best players in the world in twenty years' time, and moving him out of a list of the best prospects in global football would be about as rational as, say, airing a 20-minute edition of Match of the Day without any presenters or commentators. And nobody would be daft enough to do that.
4. Gavi – Barcelona (⬆️ from 6)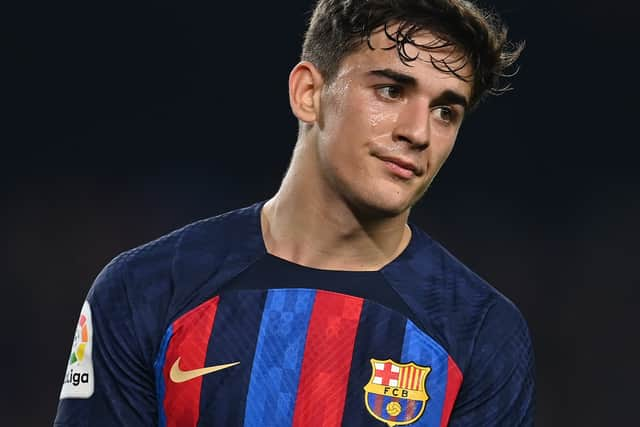 Kopa Trophy winner, Golden Boy, Barcelona regular. I mentioned last week that the only thing missing from Gavi's game is goal contributions, but really, when you've got a tearaway talent roaming around the pitch with mad abandon, harrying opposing players and setting up attacks, who really needs actual statistics? And this is a young man who adds effort to his obvious elan, a fact rather neatly demonstrated by this face-first sliding tackle – which is probably not a very smart thing to make a habit of, but does make a point:
5. Jude Bellingham – Borussia Dortmund (⬇️ from 1)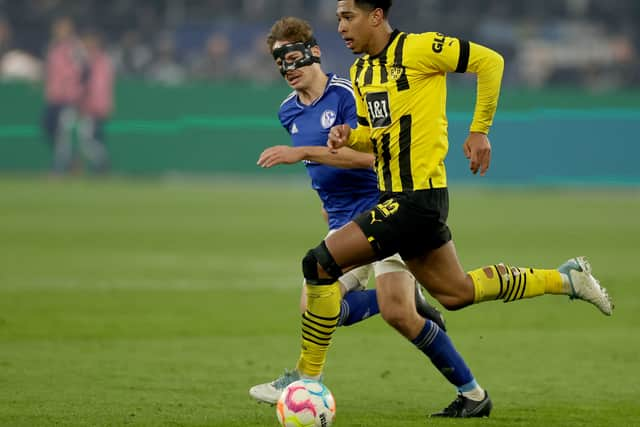 If you want to make a mug of me, Jude, you can pay the price. Now you're just the fifth-best youngster in world football. How does that make you feel, eh? Does it hurt? Well not as much as watching you have one of your worst games in the black and yellow of Borussia Dortmund the moment I said you were better than any other prospect in the entire game, I'd imagine.
Bellingham followed up that rather lacklustre display against Chelsea with a solid if hardly sparkling showing against Schalke in the fiercely-contested Revierderby, so while he's not exactly on the verge of being declared a bust and shuttled out of these rankings altogether, he needs to step it up if he wants to get the number one spot back. Honestly, it's like 3 Added Minutes Wonderkid Power Rankings mean nothing to him.
6. Josko Gvardiol – RB Leipzig (⬆️ from 10)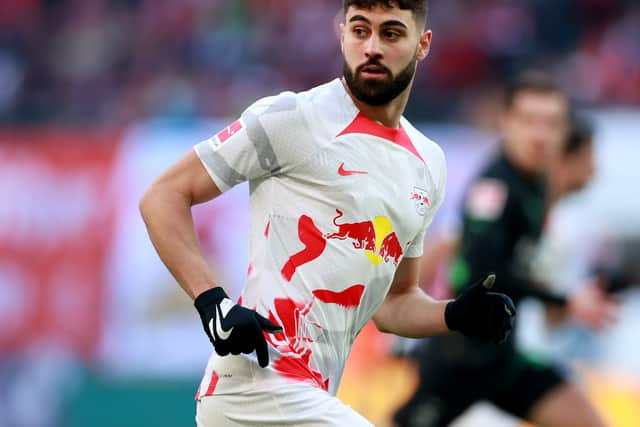 A youngster who's got the right idea is Josko Gvardiol, who celebrated his debut in the rankings with a superb performance against Borussia Moenchengladbach at the weekend, even capping it with a towering header to make it 3-0. His passing was outstanding, he was as good as advertised with the ball at his feet and he gave virtually nothing away at the back. You see, Jude? This is how you keep yourself in the Power Rankings' good graces.
7. Xavi Simons – PSV Eindhoven (new entry)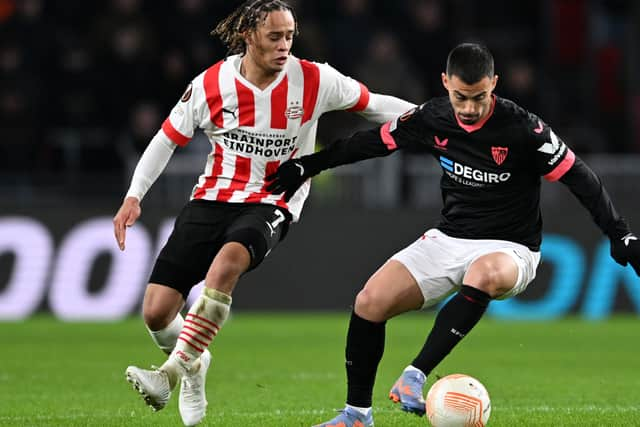 Starting out in La Masia before moving on to Paris Saint Germain, Simons was in danger of becoming something of a wasted talent, not least because nobody could really work out what his best position was. The answer was found on the third stop of his peripatetic early career, with PSV – he's an attacking midfielder, and a damned good one.
Not blessed with immense physical traits but with technical talent to burn, Simons is flourishing in the Eredivisie, already in double figures for the season before he added a goal and an assist against Cambuur this weekend. No, not the toughest opposition, and he wouldn't be the first player to flatter to deceive in the Netherlands, but his lovely touch and composed presence in front of goal suggests a player who will end up gracing the very biggest stages before too long.
8. Pedri – Barcelona (Last Week: ⬇️ from 3)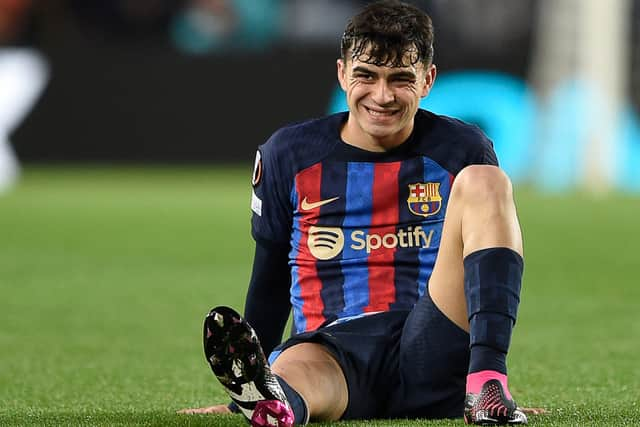 When I don't include Pedri next week, I'm going to get DMs. I know it. They won't be nice ones. And they'll have half a point, because Pedri is arguably the most exciting and gifted attacking player in the world, a magnificent prospect who scores them, sets them up and torments defences in the process. But he's also injured, and that means that he can't match the requirement for this list to be in form, can he? But he'll be back for Barcelona and back in these rankings before you know it – he's a Ballon d'Or winner of the future, and I'd stick cold hard cash on it.
9. Gabriel Martinelli – Arsenal (new entry)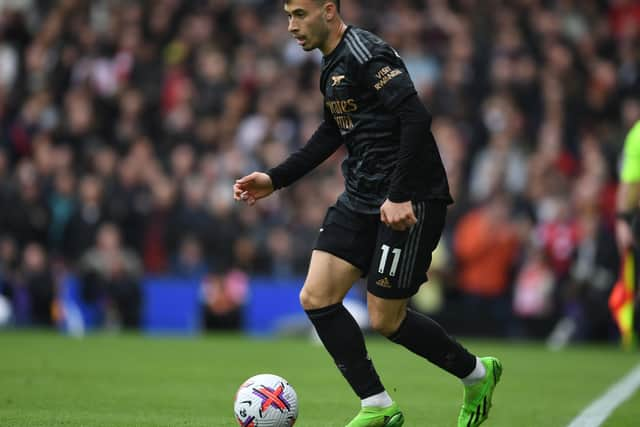 The player I got the most comments about omitting last week was Arsenal's lavishly-gifted Brazilian, and he clearly decided to make his case for inclusion on the field. Stepping up when Arsenal needed someone to fill a substantial hole in the front line, Martinelli bagged his fifth goal in five league games on Sunday, another mature and deeply impressive performance from a man in sensational form. If he can make that goal threat a consistent one going forward, he'll be firmly in this Top 10 by the end of the season – and then out of it again, because he'll be too old come June. Age comes at you fast, Gabriel – just ask my knees. I'm only in my thirties and they're absolute murder after a jog.
We want your feedback on 3 Added Minutes - details here
10. Adam Hlozek – Bayer Leverkusen (new entry)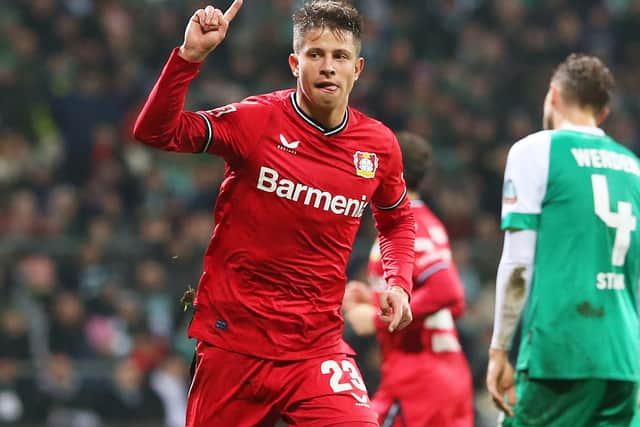 There are many gifts I admire in my favourite players. There are those with a languid, elegant style on the ball, those whose first touch seems to place the ball under a spell the moment it touches their boot, and those who can skim a pass along the turf to within a square centimetre of the target. Then there's players who can simply hit the ball really, really hard. Hlozek has that gift.
Alongside his ability to strike the ball purely as a mountain stream in spring, Hlozek is rapid, a powerful dribbler and an instinctive finisher. It was the latter skill that he showed off with a goal against Werder Bremen this weekend, a glancing header perfectly angled inside the far post from a trademark darting run. But my favourite attribute of his will always be, well, this:
Dropping Out This Week
Florian Wirtz, Harvey Elliott and Benjamin Sesko.