Here we are again… an international break. A two-week wasteland, a footballing desert, a fortnight stretching on into infinity. We don't even have Fantasy Premier League to look forward to.
Except, of course, that this caricature of the international break is nonsense. I like international breaks. I'm not saying I don't prefer the full-throttle football overload of the typical sporting weekend, but there is plenty to enjoy in a week where the game eases off the accelerator a little.
Here are some very good reasons to look forward to the March international break.
International football is very, very good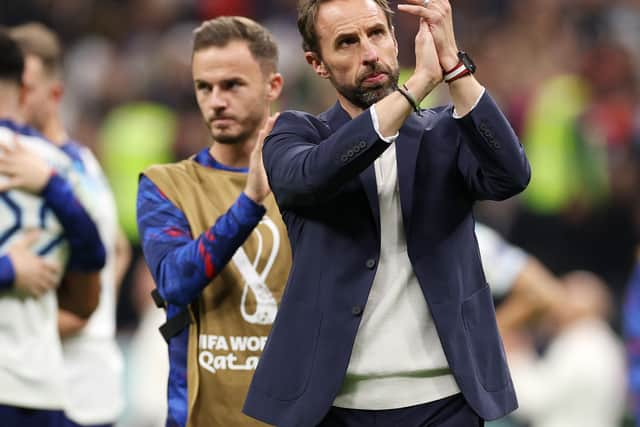 It's a strange hangover from the late and unlamented days of the international friendly that we tend to act as though the international game has nothing to offer. Yes, there are some deeply unsatisfying and one-sided affairs in there, and I wouldn't ask anyone to get too excited about another trip to San Marino – but this week England face Italy in a repeat of the last men's European Championships final before welcoming Ukraine, two of the toughest fixtures in a qualifying group which plenty riding on it. Gareth Southgate's side are very far from guaranteed an automatic berth in the next tournament and there is plenty at stake.
For those, such as myself, who support England, I can only ask – are you really not excited by playing Italy in Naples? And even when we do get to the point where England face off against Malta, there will be tense qualification battles going on across the continent. France and the Netherlands are in the same group as the Republic of Ireland. Scotland face Spain but otherwise have a very real chance of reaching a first major tournament since 1998, and Wales have an intriguing tussle with Turkey and Croatia ahead of them. Your own country is not the only one playing, and it's strange to me that in a world where so many of us cheerfully watch every game in a World Cup, we don't extend the same courtesy to potentially exciting games in qualification – even though the teams are often just as good and the games just as intense.
I understand that for some, their club is the only thing that really matters in football, and I'm not here to police how anyone supports the game. But regardless of our allegiances we almost all find excitement in watching big games involving other teams, and international football offers them in spades. After the game in Italy we have France v Netherlands on Friday and Croatia v Wales on Sunday, and that's just the first round of fixtures. If you can't enjoy matches like that, I'll admit to some confusion over whether you really enjoy the sport at all.
There is still domestic football on, and that's very good too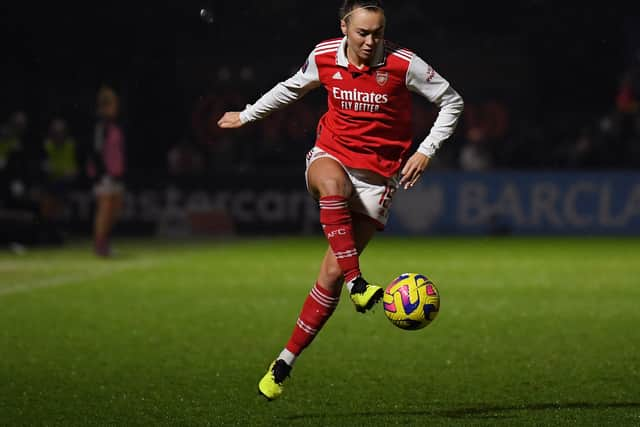 This may come as a shock to some, but after poring over this weekend's fixture list I've discovered the existence of something called "women". Apparently they also play football to a high standard, and if the textbook I'm reading has it right, it's even possible that my fiancée might be one.
There are some huge fixtures in the Women's Super League this week, not least on Saturday when Spurs can put a puncture in Arsenal's title challenge, while Manchester City take on reigning champions Chelsea on Sunday in a match with huge ramifications – just two points separate City from Emma Hayes' league leaders. This is a showcase weekend for women's football in England and all too many football fans will miss out on it due to sheer force of viewing habits. Try not to be one of them.
Bluntly, it's odd and rather irritating that so many fans of the biggest clubs treat the international break as a time when football stops. There is still a full programme of matches from League One down, not to mention hundreds of local non-league sides across the UK who would benefit greatly from some extra supporters on a quiet weekend, and where the entertainment is usually very reasonably priced. If anyone reading this thinks that football outside of their own high-level team isn't worth bothering with, I would urge them to make this the weekend they challenge that notion. I suppose that when I said I wasn't here to police how people appreciate the game, I was lying.
Smaller nations get some time in the spotlight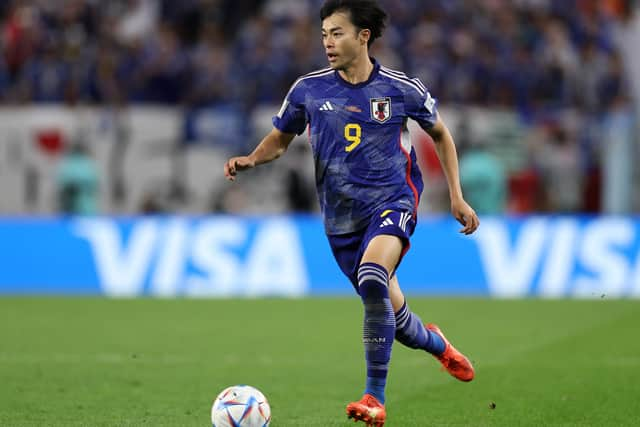 I presume I'm not the only person who also actually enjoys watching players from nations and leagues that are outside of my usual footballing scope. I'll get a chance this weekend to watch the latest wonderkids from around the world and to get excited about some players that would otherwise slide entirely under my radar. We'll see players from countries that we don't see much of – like Ukraine, in the case of England fans – and it's pretty often that players we've never heard of get a chance to shine and set our transfer senses tingling.
Perhaps this is just me, but I also love getting the chance to learn about and enjoy football from countries and cultures that would otherwise pass me by. If time allows, I'll hope to take in Georgia's friendly against Mongolia on Saturday – rising superstar Khvicha Kvaratskhelia taking on a nation I've never seen play. That sounds like fun, but I appreciate I might be in a minority on that one. Meanwhile on Friday morning, instead of being forced to sit down and do my job as I normally would, I can watch Japan play Uruguay, which could be a cracker if the World Cup was anything to go by. The global scheduling arrangements mean there's almost always a match on somewhere, and a lot of it is fare we shouldn't be turning our noses up at.
We all just need a break sometimes
I'm a grown man who just spent my Sunday shouting myself hoarse at a bunch of people I've never met. They lost, and I still feel bloody awful. Football is joyous in many ways, but good for our mental health it is not.
So two weeks, a couple of times a season, where we can switch off and enjoy the sport at lower stakes, or even just not watch any at all, is a blessing and not a curse. If you can cope with a full family life, a working week and your football side losing all at the same time then I'm very happy for you, but few of us can handle all of that with absolute equanimity.
We want your feedback on 3 Added Minutes - details here
Besides, every Saturday during the 'regular' season I wake up, check football Twitter, then if I can't make the game I'll watch the early kick-off, then watch Jeff Stelling screaming puns at me through a screen for a few hours, then watch the late kick-off, then leave just enough room for dinner before getting on to Match of the Day. I love football, but I will acknowledge that it doesn't leave much time for other pursuits or hobbies, or even just for spending time on myself. A weekend away every once in a while should be treated as a chance to level the playing field a little, especially for those of us who support teams with anxiety-inducing run-ins on the horizon. Go for a walk and get some fresh air, read a book, or whatever tickles your fancy. Football will be back next weekend. You'll be glad for it – after yesterday's result, I know I will.