Erik ten Hag is off to a solid start at Manchester United, arriving with a clear plan to turn things around.
Like many who arrive at Old Trafford, Ten Hag's early days were tricky, with some embarrassing early defeats, but the Dutchman has steadied the ship over recent weeks, and United now sit in the top four. Though, with financial backing said to be reduced during the January transfer window, the Red Devils may face a tricky battle to keep hold of fourth place.
United have spent big over recent years, to say the least, and with the Glazers ownership group now seeking investment and a potential sale, it makes little sense to plough in more money during this window. This is also a time where United need to take stock and learn from what they have done over recent years, something Ten Hag alluded to in a recent interview with Voetbal International.
"Manchester United didn't exactly have the fear factor last season," he said. "There was no spirit. I saw no team dynamic in the squad. The mental resilience was very low. I saw that as an outsider - and also noticed it in my first weeks at the club. I looked at the culture of the club. I asked 'How did Manchester United become great?'
"The club has bought an unimaginable number of players in recent years who have not been good enough. Most purchases have been average - and at United average is not good enough. United's shirt weighs heavily. Only real personalities, who can perform under great pressure, can play here."
United chief Richard Arnold has said just as much, recently saying: "What's happened is we've f***ing burnt through cash – you can't go to that training ground and say, 'Show me where that £1bn is,' because I don't think we've done well with the money we've spent."
Self-awareness is an important trait, but what good is it if you don't learn from your mistakes? Both Ten Hag and Arnold are right in what they say - United would have done just as well with transfers had they blindly selected 20 players from a stack of 100 Match Attax cards. But has anything really changed in the last year?
United spent more than £200million during the summer, and much of that was spent on winger Antony, who has done okay, but ultimately has not looked like an £86million player. In fact, reports have claimed United chiefs have already admitted they paid too much to sign the Brazilian. It's already pretty obvious they did.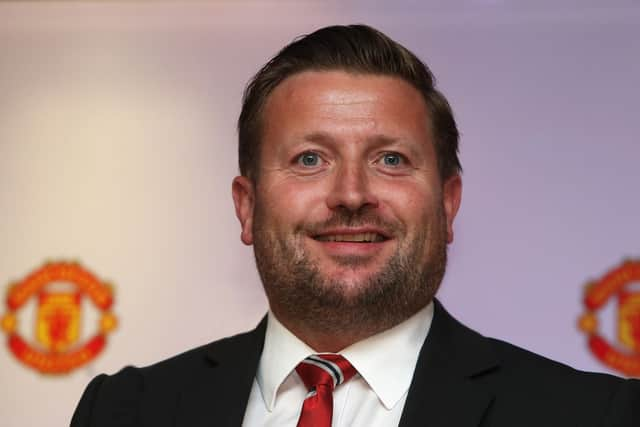 We want your feedback on 3 Added Minutes - details here
A further £130million or so was spent on three other players, with Tyrell Malacia, Lisandro Martinez and Casemiro snapped up. The latter two, in particular, look like good signings, while Malacia has flashed and will likely develop during his time at Old Trafford, still being a relatively young player. But ultimately, United brought in less than £20million in transfer fees and spent more than £200million - an unsustainable model.
Ten Hag and Arnold can talk about the overspending as much as they want, but starting a new era by grossly overspending on a new winger unproven in the Premier League makes those comments meaningless. Save us the admissions and the pointing of fingers, at least until you lead by example yourselves.
Sure, United are improving on the pitch, but the job of both Arnold and Ten Hag is much bigger than that. They must create a sustainable business model where United are spending wisely and shrewdly, while also bringing in significant fees through exits, be it through a large loan system or the departures of players.