Harry Potter; the Boy Who Lived, and who has made tens of billions of pounds in the process. From J.K. Rowling's original series of books to an octet of films that dominated the box office for years on end, the bespectacled wizard and his misadventures through the world of magic have enchanted for decades, and captured the imagination of generations.
It's little surprise, then, that even now, some 25 years after Harry Potter and the Philosopher's Stone was first published, that one of the most eagerly anticipated video games of 2023 is set in Rowling's sprawling universe. Hogwarts Legacy casts players in the role of a fifth-year student, arriving at the historic school in the 1890s as all kinds of dark forces look to take hold, and eager to redress the balance of good and evil.
And, of course, that got us thinking. If magic were real, what would every Premier League manager be up to? So without further ado, let us round up our owls and hop on our broomsticks, for we have a solid brick wall to run into at King's Cross...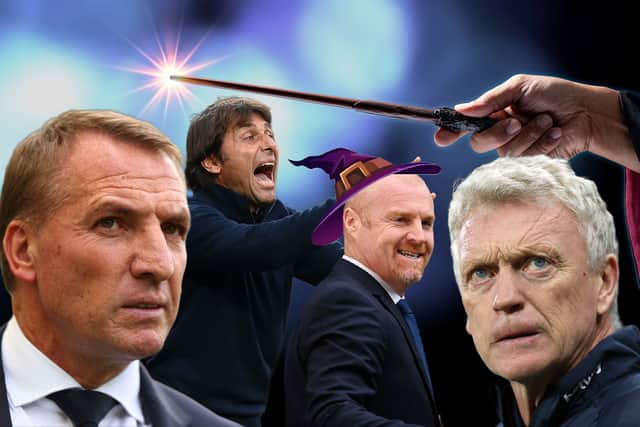 Mikel Arteta
A straight-laced prefect, groomed for authority from a young age and steadfastly sure of his own leadership capabilities. One day he will return to Hogwarts as a History of Magic teacher, and will eventually be promoted to Deputy Headmaster. Dreams do come true.
Unai Emery
A bit of a spooky presence, but not a properly malevolent one. Like, he might have a shop on Knockturn Alley, but it probably sells scented candles or something.
Gary O'Neil
An animagus, but while others can transform themselves into hulking vipers, snarling black dogs, or other such intimidating portents of death, Gaz can only muster the magic to turn himself into a single maraschino cherry. So far, the applications of his power have proven to be slim to minimal.
Thomas Frank
Definitely has a pet toad. Definitely loses his pet toad on a bi-weekly basis.
Roberto De Zerbi
Rocks up at the Triwizard Tournament with a bespoke broom handcrafted from the bough of an Italian olive tree and a designer goatee that he somehow, infuriatingly, manages to pull off. He proceeds to steal your date to the Yule Ball, and win every single event in that particular year's competition at a canter. You should despise him with a ceaseless envy, but you just can't bring yourself to. He's too damn likeable, too damn suave. He captains Italy to multiple international Quidditch titles for the next decade and a half, while you start a firm specialising in mandrake removal.
Graham Potter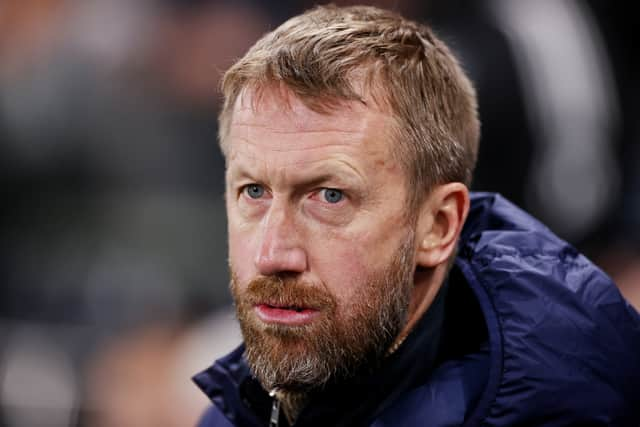 A well-intentioned but ultimately ill-fated Defence Against the Darks Arts teacher who lasts a year before being mauled into enforced retirement by a werewolf. Now he too curses the cool, waxing light of a full moon. The howling will never cease. No relation to Harry, despite the rumours swirling around Hogwarts.
Patrick Vieira
Spends his nights bombing about the streets of London as the driver of the Knight Bus, unbothered by the problems of daylight hours. His favourite driving song? Regulate by Warren G feat. Nate Dogg.
Sean Dyche
You know the bloke who sells Hagrid all of those mad creatures down the pub? Sean Dyche is that bloke.
Marco Silva
Something of a Nicolas Flamel figure. Or rather, that is to say that anybody who can get a newly-promoted side with Shane Duffy at the heart of defence up to eighth in the Premier League must be some kind of alchemist in my book.
Jesse Marsch (May We Never Forget)
A bemused and naive muggle who inadvertently stumbles into a Death Eater rally and is eaten by Voldemort's snake, Negroni.
(I've just googled it, and the snake is not, in fact, called Negroni)
Brendan Rodgers
Works at the Ministry of Magic, pushing pencils in the Department of Magical Transportation. The wizarding world needs bureaucrats too, y'know. Not everybody gets to play Quidditch and save the world from noseless goths.
Jurgen Klopp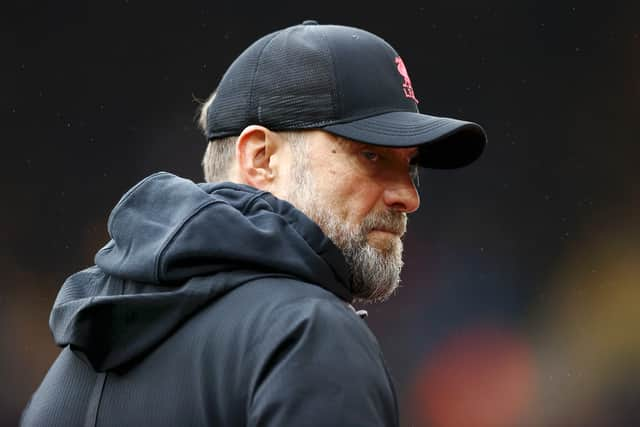 Ostensibly a very affable and approachable professor, brimming with wisdom and a mastery of the ancient arts of wand play. Slowly, however, his geniality begins to crack and his demeanour sours. Something is off, everything is wrong. Then one day it all makes sense, clicking into focus like the shifting lens of a Viewmaster.
Who is that lurking beneath the meshed covering of his club shop baseball cap? Why, it's only the parasitic, poorly-CGI'd face of He Who Must Not Be Named... Loris Karius.
Pep Guardiola
Suffers from... visions. Wanders the corridors of Hogwarts muttering to himself, gesturing wildly, and unnerving passing first years. Some say that he's putting the divine in divination, others believe that it's all an act to distract from a number of ashady financial dealings with the proprietor of Gringotts.
Erik ten Hag
Imagine a Dutchman saying 'Severus Snape'. Or better yet, imagine him saying 'Salazar Slytherin'. That is all.
Eddie Howe
A fairly ordinary guy with an inauspicious origin story who stumbles into a position of supreme importance and is personally bankrolled by an inexplicable and near-inexhaustible private bank account. It's as plain as the nose on your face; Eddie is a regular Howay Potter.
Steve Cooper
The Sorting Hat. Met with a barrage of new recruits every year, Steve has to use all of his experience and wile to appropriately allocate them to their new roles. Jesse Lingard? Midfielder! Jonjo Shelvey? Slytherin. And so on and so forth.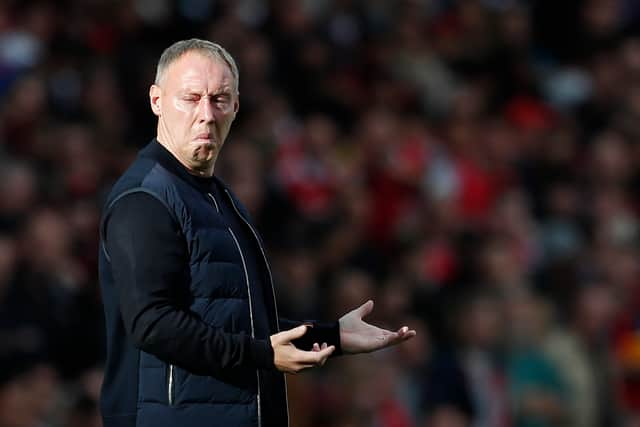 Nathan Jones
An obsequious Slytherin who follows Draco Malfoy around with an infuriating smirk on his face, and then threatens to tell his father when you have to audacity to call him out for verbally abusing a house elf.
Antonio Conte
A straight-up Death Eater, but like, one of the achingly cool ones, not one of the snivelling sycophants who turns into a quivering wreck whenever Voldemort glides on by. When the worshippers of the dark arts go out on recruitment drives, Tony is the one they get to hand out pamplets.
David Moyes
Have you ever seen a Dementor with his hood down?
Julen Lopetegui
Plays rhythm guitar for Jarvis Cocker's weird wizard dad rock band who, despite all being in their late 40s, are still seemingly the single most idolised musical act among a vast majority of adolescents and young adults. This is what happens when you invest too much money in Defence Against the Dark Arts, and not enough money in the Arts themselves.
Sidenote, do students at Hogwarts learn Maths and English, or do they just bow out with Key Stage Two literacy and numeracy skills and hope that the magical twig in their pocket will carry them through any day-to-day scrapes? Insert bad joke about a spell-checker here.