We've previously spent some precious column inches discussing the future of Harry Kane, but what we couldn't have anticipated was that Daniel Levy would be actively trying to get rid of him. Perhaps Kane takes the corporate golf days a bit too seriously, or Levy is simply as sick of endless speculation over the England captain's future as we are, but either way – he's been on the phone to try and flog him to Real Madrid.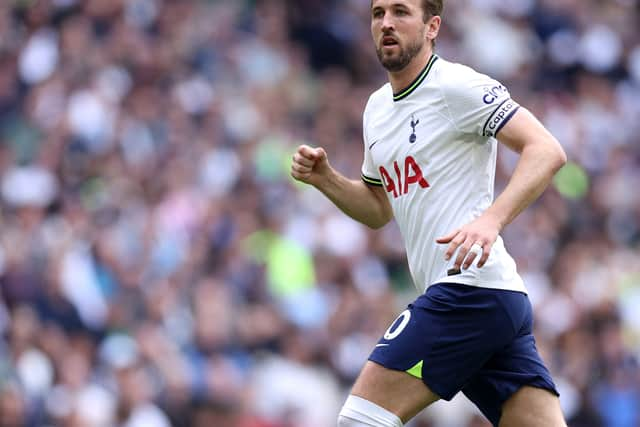 That's what Cadena Ser claim anyway, who go as far as to suggest that Real might use Eden Hazard as a makeweight. Which is a fair amount of weight these days. Not that I can judge, I was absolutely hammering the croquetas when I was living in Spain as well. Live your best life, Eden. Anyway, PSG had been seen as the most likely overseas option for Kane, but if there really is a new buyer on the block then… well, we're going to end up dragging this whole thing out even further, aren't we?
The 3AM Verdict: This has come so far out of leftfield – and is, frankly, so very unsourced – that we're going to hold up our 'Bluff' card for this one. It's conceivable that Real reckon the 35-year-old Karim Benzema is on his way out, and reasonable to imagine Kane wanting to make the move to the Spanish capital, but there just isn't enough smoke for us to believe there's a fire here just yet. As for Eden Hazard... you have to admit, it has the feel of a mistake that Spurs would make, doesn't it?
Szoboszlai and sausage rolls
From hungry to Hungary, now, and specifically Dominik Szoboszlai, the RB Leipzig attacking midfielder who seems to have leapt to the top of Newcastle United's shopping list. Sky Sports report that they've had the scouts doing the rounds in eastern Germany on a couple of occasions lately.
Eddie Howe is clearly keen on getting himself a number eight who can sit behind the forwards and do some damage, and Szoboszlai now sits alongside James Maddison as a priority target – and one would assume he'd be keen, unless he really hates cold weather or Greggs, and as far as we're aware his thoughts on greasy but cheap sausage rolls are currently not a matter of public record. We suppose he may also have begun to image how Geordies would pronounce his surname, too, and that could be a bit of a barrier.
The 3AM Verdict: Newcastle need a player like Szoboszlai, and he's a very handy creative attacking midfielder who provides a bit of a goal threat as well – but you can guess our preference of a purchase for the Magpies given that we wrote a whole article about how great Mohammed Kudus, another alleged target, could be for the Tyneside club. The Leizpig man could be an expensive option, as well.
Fair Southampton, where we lay our scene
Romeo, Romeo, wherefore art thou Romeo? Well, he's in Southampton, that's where – but not for long, as Lavia could well be on the move following the Saints' relegation. And yes, we know "wherefore" means "why", and that our gag doesn't actually line up with the intent of the Shakespearean text. Save the pedantry, we're here for cheap laughs and there's a limit to how hard we'll work for them.
Anyway, the former Manchester City midfielder was one of the few players to emerge from the rubble of Southampton's season with substantial credit, and The Times reckon that Chelsea and Liverpool are both keeping tabs on the talented 19-year-old - two clubs alike in dignity, then, or at least alike in failing to reach the Champions League this season.
We want your feedback on 3 Added Minutes - details here
The 3AM Verdict: Lavia is a precocious player who could easily be a top-tier holding midfielder in the near future, so it makes sense that some big clubs are keeping an eye on him. Whether he'd be better served by finding a team where he'd be nailed on for first-team football or not is debatable, but you can understand him not being all that keen on spending a season in the Championship. Plymouth is a long way from everywhere, after all, and nobody wants to do that bus journey.