It's beginning to look a lot like 2021, and the long and frankly rather embarrassing managerial search that concluded with Nuno Espírito Santo's brief and ill-starred reign as Tottenham Hotspur head coach. Today's announcement by Arne Slot that he will remain at Feyenoord for another season makes it two or three apparent favourites for the job that seem to have had second thoughts the moment Daniel Levy starts laying the details in front of them.
The confused and protracted search for a successor to Antonio Conte has taken so many twists and turns that Julian Nagelsmann remains the favourite with many bookies despite having apparently ruled himself out, while a number of different outlets have reported that former Spain manager Luis Enrique has distanced himself from Spurs too. Levy's sales pitch clearly needs some polishing.
The good news for Spurs is that there are still quite a few good managers on the market, and there is still plenty of time to avoid a repeat of Nuno's dispiriting reign – here, we look at five realistic possible appointments who could, and perhaps should, be on the Spurs shortlist before long.
Ange Postecoglou
The avuncular Australian has emerged as a serious contender for the Spurs job, a link which probably guarantees that he'll sign a new contract at Celtic at any moment. The 57-year-old has given Celtic a new lease of life since taking over at Parkhead in 2021 and was reportedly on Chelsea's managerial shortlist as well.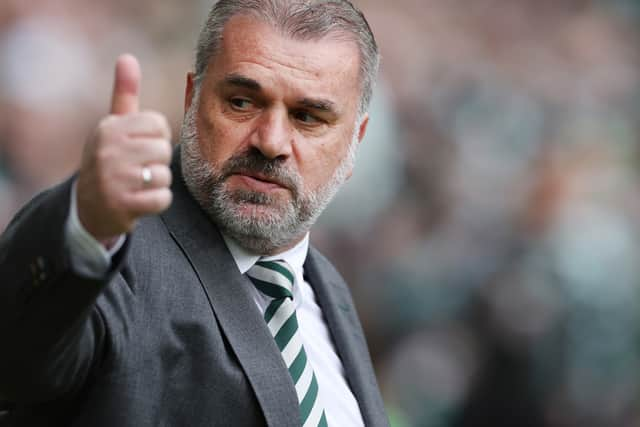 Having spent the overwhelming majority of his coaching career in Australia, away from the gaze of European football, his success at Celtic has made him something of a revelation. His football is based on a relentless, fast-paced attacking style with incessant, narrow counter-pressing out of possession. His style of non-stop football bears some similarities to that of Jürgen Klopp, albeit with his own tactical tweaks, including a preference for playing inverted full-backs.
Postecoglou has a ton of character and a knack for getting dressing rooms on side, so he should be able to summon up some buy-in from the Spurs squad, but whether a side built for the less intense methods of José Mourinho and Antonio Conte (well, less intense on the field, anyway) could adapt remain to be seen. He would certainly work his charges hard – but everything that's happened since he took over at Celtic suggests a manager who knows precisely what he's doing.
Graham Potter
Just about everything that could go wrong at Chelsea, did, but there's only so far that should undermine Potter's reputation. At Östersund, Swansea City and Brighton, Potter consistently impressed and improved his teams, playing attractive and intelligent football. He's still got a pretty good track record, and it won't be long before another club recognise what a low-risk option he actually is.
Spurs also look like a good fit for him – they have a squad which should be well set up to work with his preferred three-man defensive formations and, in Harry Kane, have a striker who should be able to single-handedly cover Potter's greatest weakness as a coach – getting goals out of his front line. If you have a forward who doesn't even need to be told what to do, that probably helps quite a bit. Of course, there's no guarantee that Kane hangs around to help out…
His association with Chelsea was sufficiently brief that there shouldn't be too much ill-feeling from the stands, and although Potter's reputation has taken something of a hit, the likelihood is that he's simply a very good manager who was unable to navigate a seriously strained situation at Chelsea – or work out what to do with a dozen wide forwards and no number nine - rather than a dud who was exposed at a bigger club.
Luciano Spalletti
The good news for Spurs – or indeed fans of any other club in need of a new coach – is that Spalletti will almost certainly be leaving Napoli despite winning the Campanian club their first Scudetto since 1990. The bad news is that a significant cause of his likely departure is exhaustion – and many sources think Spalletti will take a sabbatical rather than immediately search for a new club.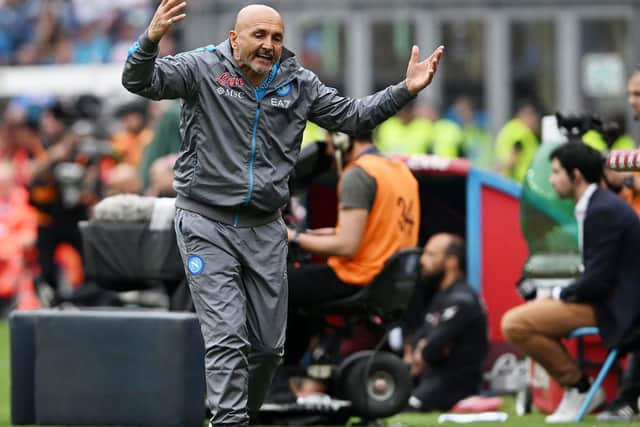 There is a substantial question mark, therefore, over whether the Italian would even consider an approach from Spurs – but part of the cause for his impending unemployment is also a frayed relationship with Napoli chairman Aurelio de Laurentiis, so perhaps he could be persuaded that a fresh start would provide the change of pace he needs. Or, perhaps, he just wants to spend some more time relaxing in his Tuscan vineyard. It would be hard to blame him.
On the off chance that Spalletti would be willing to chat to Levy, he should certainly be high up the list of candidates. The 64-year-old has a vast wealth of experience of management at the top level in Serie A and has never stopped developing his tactical ideas – unlike other older managers, he's constantly reworking his plans and adapting to current tactical orthodoxy, with a flexible philosophy based on exposing whatever space opposing defences offer. The two-time (about to be three-time) Serie A Coach of the Year may not be the most likely man to become the next Spurs manager, but Levy should at least give him a call to check in.
Julen Lopetegui
If reports that Lopetegui is poised to leave Wolves – after the club told him that they have little money to spend as they try to get back in line with FFP – then Spurs could easily be temped to pounce. Lopetegui is an experienced manager with a well-earned reputation for disciplined and defensively sound sides, and could be a fine fit for the Tottenham Hotspur Stadium.
The 56-year-old's career has had its share of ups and downs – success at Sevilla, struggles at Porto and Real Madrid, his controversial reign as Spanish national team coach – but the squad Spurs have constructed should line up well his philosophy. He likes to play a robust and solid set-up with lots of possession and a focus on steady patterns of play instead of looking for quick breaks, which should suit many of Spurs' players. Part of his success in keeping Wolves safe this season has been in restoring their sense of resilience and positional discipline, which on recent evidence is something Spurs might well need themselves.
The downside is that Lopetegui is unlikely to bring thrilling, free-flowing football to north London, and can't be expected to transform Spurs into great entertainers – but he could easily steady a ship that's currently listing alarmingly. Perhaps more of a safe pair of hands than someone who could reinvent and revivify Spurs, but a relatively low-risk appointment. The supporters, of course, might feel somewhat burned by their last experience of appointing a defensively competent former Wolves manager, or might simply demand someone who football is a bit more engaging to watch.
Xabi Alonso
Briefly linked with the Tottenham vacancy at the start of May, Alonso insisted he was "100% committed" to Bayer Leverkusen, with whom he's enjoyed a superb start to his managerial career. But then, he would say that, wouldn't he?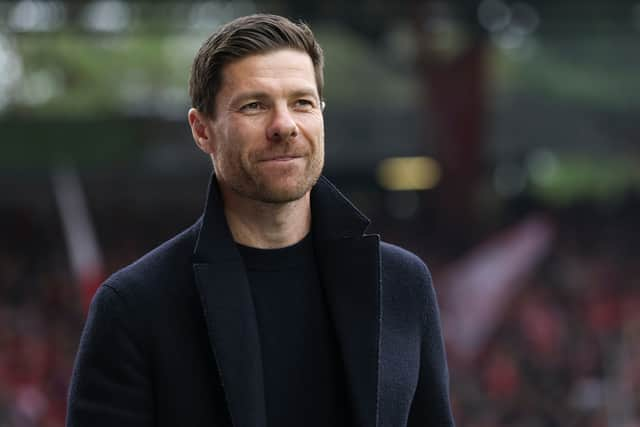 Any coach as inexperienced as Alonso – the 41-year-old is in his first season of senior management, having coached Real Sociedad's B team for three years before returning to Germany – will have question marks next to their name, and there is no way to guarantee that the work he's done at Leverkusen would translate to another team.
But that work has been very impressive indeed – typically playing with a 3-4-2-1 formation, Alonso favours a hard and high-pressing style and look to keep the ball in the opposing half as much as possible, with tight lines reducing the space available to opponents in the midfield and in front of the defence. It's not as 'heavy metal' as Postecoglou's pressing set-up, and in some ways is quite similar to Potter's, with a slightly more rigid positional set-up in the defensive third. Either way, on paper his methods look reasonably well suited to Spurs, and they probably wouldn't need to spin the squad around too much to accommodate him.
We want your feedback on 3 Added Minutes - details here
Whether he would seriously consider a move at this stage in his career – a final-day win would see them qualify for Europe having been flirting with relegation when Alonso took charge in October – is unclear, and the rumours that Levy is looking closely at the Spaniard have cooled somewhat in the last couple of weeks. With Slot suddenly out of the frame, however, he could easily become a favourite very quickly.