If Harry Kane leaves Spurs, only one transfer makes sense amid Newcastle, Man Utd and Chelsea links
Looking at the clubs in the running for Harry Kane should he seek a transfer this summer - including Newcastle, Chelsea and Manchester United.
Watch more of our videos on Shots!
and live on Freeview channel 276
Visit Shots! now
It's set to be one of the biggest – and perhaps most tedious – transfer stories of the summer: Harry Kane could leave Tottenham Hotspur, and with Champions League football off the table next season, the sharks are circling and the opening notes of the Jaws theme are playing ominously. This really could be the summer when Kane finally leaves Spurs.
He's been linked with a plethora of superclubs – Manchester United, Paris Saint-Germain and Bayern Munich have all been in the frame, while ambitious upstarts Newcastle United have also found themselves mentioned. Elsewhere, with Mauricio Pochettino all but confirmed as Chelsea's next manager, some outlets have begun to suggest a reunion with his former manager could be on the cards.
Kane may yet decide to sign a new contract, of course – or simply run his remaining year down and see where the land lies in a year's time – and if he decides that the most important thing is his status as a club legend at Spurs, then he'll stand pat and Daniel Levy can begin costing up the statue. But if he does decide to pursue silverware – or simply a larger paycheque – then the England captain will have plenty of options. Let's break down the teams that the press think have are in the market, and see which make sense as a next step, and which we can discount from proceedings.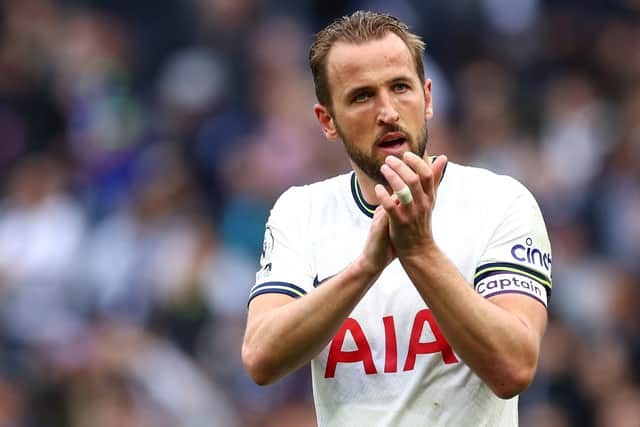 Chelsea
Let's start with the latest rumour to circulate around British newspapers – with former Spurs manager Mauricio Pochettino taking the head coaching job at Stamford Bridge this summer, and with Chelsea in dire need of a number nine, a few reports have started putting two and two together. Whether the result is anything close to four is questionable.
To take it from the top – Chelsea have money and a pretty evident willingness to spend it like it's going out of fashion. The economics of the transfer are not really in question, even if Chelsea may have to shed a few players to stay in line with FFP requirements. And Kane did indeed have a healthy working relationship with Pochettino. Harry Redknapp has even suggested that because Kane is apparently building a house in west London, he would be interested. But if the England striker is to leave Spurs, it's going to be in pursuit of silverware – and with Chelsea's travails this season, Pochettino would have to be on pretty persuasive form to get Kane to buy into the idea that a mid-table team without European football are the best place to go to get some trophies – not to mention that a move across London would put his legacy at Tottenham in pretty significant doubt. We're discounting this as paper talk and precious little more.
Newcastle United
Newcastle are in the market for a marquee signing, with rumours even suggesting an audacious attempt to bring Neymar to the north of England. Kane would certainly fit the bill for a splashy statement purchase, and again, money is unlikely to prove a problem.
They are also likely to be able to offer Champions League football – unlike Chelsea – and arguably offer better odds of putting medals around their players' necks in the near future. But the Magpies remain a project in its relative infancy, and it would again require a seriously sharp sales pitch to make Kane swap north London for the north east. That doesn't make it impossible, though – the Newcastle ship is sailing in the right direction and if nothing else, the table suggests that they should be at least as appealing an option as, say, Manchester United. But history talks, and Newcastle haven't got the backing of years of success – and the bulging trophy cabinet – to help potential signings believe that St. James' Park is the place to be.
It's also worth noting that most reports of interest in Kane are based on inference rather than any concrete signals that there has been, or will be, any kind of approach. Newcastle have already spent solid money on Alexander Isak, and with both the Swede and strike partner Callum Wilson on fine form, it seems reasonable to suggest that Newcastle would rather put their money down on a different part of the pitch. Newcastle wouldn't necessarily be a bad landing spot for Kane – just an unlikely one as it stands.
Manchester United, the safest Premier League bet
Probably the most tempting option if Kane wants to remain in the Premier League will be Manchester United. The Red Devils will probably be able to offer Champions League football, have already won the League Cup and have the final of the FA Cup final to look forward to. If Kane wants to install a trophy cabinet in that new London home, then Erik ten Hag's squad have the recent history to suggest that they would be his best bet – at least in England.
Money will likely not be a major concern in ensuring the smooth passage of a deal, but with the protracted takeover process still ongoing, it's very possible that there could be bumps in the road – and of course a new owner or director of football could come in with different ideas for spending the transfer budget, with reports also suggesting big-money moves for Randal Kolo Muani and Gonçalo Ramos. There's also the issue that derailed a possible move to Manchester City a couple of years ago – Daniel Levy likes to play hardball and is unlikely to make a move to a Premier League rival straightforward.
But United can offer Kane a lot of what he likely wants – domestic football, a genuine chance of trophies, and of course a decent sum of money. If they do decide to make a move, and if Kane decides to leave Spurs, Manchester United are the safest bet he can make.
The overseas option
Rumours that Bayern Munich were keeping tabs on Kane as a possible long-term replacement for Robert Lewandowski have cooled in recent weeks. It always felt like a tenuous link – Bayern rarely spend big, and when they do it's on younger players. Kane's likely fee is in the region of £90m, which would obliterate their transfer record, and the German press believe it's unlikely to happen.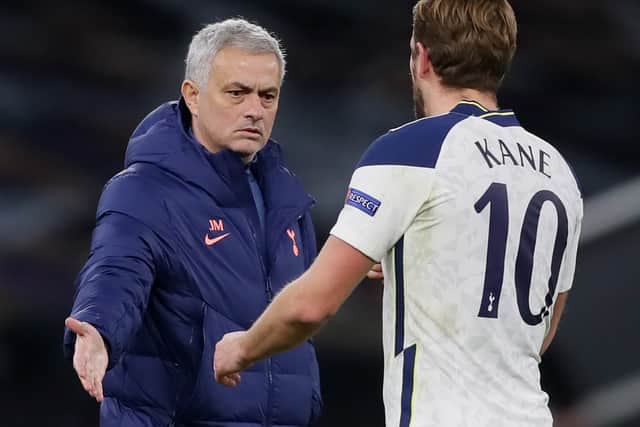 That leaves PSG as the other European big boy linked with Kane – and that link will only grow in strength if the increasingly confident reports that José Mourinho is set to take over in the French capital prove to be true. Mourinho may have a hit-and-miss record when it comes to long-term player relationships, and his spell at Spurs may not have been the most fruitful of his storied career, but reports at the time suggested that the two got on well and that Kane was a vocal dressing-room supporter of the ever-divisive Portuguese coach.
They also have a ton of money behind them, a vacancy in the forward line with Lionel Messi leaving, and can effectively guarantee silverware of some stripe. The question is threefold – would Ligue 1 really satisfy Kane's need for success? How much does he care about breaking Alan Shearer's Premier League scoring record? And would he be willing to put career ahead of family and move across the Channel? At least there's a straightforward train connection – popping back to London isn't exactly the Odyssey.
We want your feedback on 3 Added Minutes - details here
PSG can offer Kane the lot – money, international prestige, a medal collection – and while their adventures in the Champions League to date suggest that they're more likely to miss out on Ol' Big Ears than to win the thing, the scale of the project behind them means they can't be ruled out of contention in the near future. If Kane does decide that he can stomach an overseas move, Paris is his clear best option – and while the Qatar-backed superclub may not be the most loveable side in world football, this is a game with few good guys at the top tier of competition. PSG make a ton of sense for Kane, and there are very few barriers – if he departs Spurs, France is probably the single smartest stop for him. Let's see what happens.