The controversial Premier League decision Arsenal and Chelsea fans will dread
Chelsea fans are being asked to travel to Wolves on Christmas Eve - but what can be done to stop putting fans at odds with the needs of TV companies?
Watch more of our videos on Shots! 
and live on Freeview channel 276
Visit Shots! now
The Premier League will have its first Christmas Eve fixture since 1995 this year when Wolverhampton Wanderers welcome Chelsea to the Molineux Stadium – not that the decision has prompted any early festive cheer from supporters.
The Cheslea Supporter's Trust (CST) has led the backlash, describing the scheduling announcement as "totally unacceptable" and "another hurdle in the way of many matchgoing supporters," with thousands of travelling fans forced to face the busy road and packed public transport of Christmas Eve if they want to watch their side play.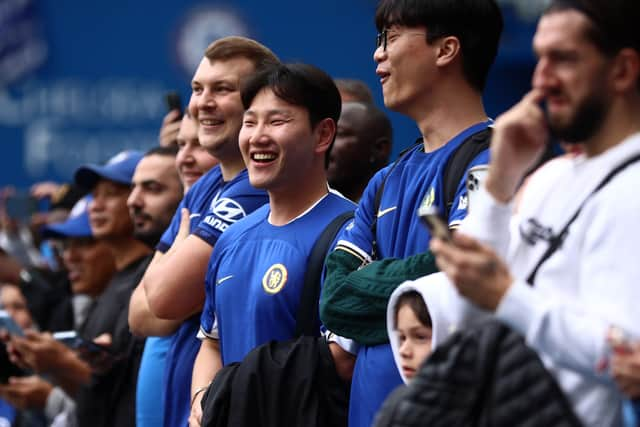 While the CST have demanded a meeting between affected fan groups, the Premier League and the Football Supporters' Association (who have dipped into the canon of seasonally-appropriate cliché to call the game "an unwanted present which no-one asked for"), there is no current sign that their pleas will be heard. The game seems likely to happen, and many fans may have to choose between their club and their family as they face a very full and very long day of travel.
This isn't the first time since the turn of the millennium that the Premier League, with gentle encouragement from the broadcasters, has tried to institute a Christmas Eve match. The last time that it fell on a Sunday, in 2017, the Premier League proposed putting Arsenal v Liverpool on, a suggestion that was quashed after a fierce fan backlash, with The Guardian's report from the time noting that "fans had been furious about the plan, with Liverpool's followers facing the prospect of being stuck in London for Christmas Day" – although, in honesty, anyone who would spend Christmas wandering the streets of London rather than at home just to see a football match that was on TV anyway should probably adjust their priorities.
Regardless, the disapproval of matchday supporters clearly hasn't carried enough weight this time – and Sky Sports get their way, with their ratings inevitably boosted by a 13:00 BST kick-off on a day when the vast majority of people will be home and in need of some entertainment. As the broadcaster who spent the largest share of the Premier League's £5.1bn rights deal, their needs are prioritised over those of travelling supporters, who simply can't bring the same financial heft to the table. Money talks louder than any supporters' trust.
Chelsea fans aren't the only group with cause to complain about the Christmas schedule, either – Arsenal's game against Liverpool at Anfield will now take place at 17:30 BST on 23 December for broadcast purposes, again pitting fans against heavily-booked trains and a long journey during a period when traffic is invariably heavier.
There's nothing new in any of this, as many travelling fans forced to make difficult choices to attend evening matches or games moved to Fridays and Mondays for the sake of Sky will attest, but the frustration of fans is always felt especially keenly around Christmas, when family and football are often placed at loggerheads. The traditional slate of Boxing Day games, broadly accepted across the English game, are even worse for many fans – most rail and bus services don't run at all, making travel impossible for a great many who would prefer to be in attendance. There are five matches set for Boxing Day this time around, with Nottingham Forest fans being asked to find their way to Newcastle and Luton Town supporters somehow needing to get all the way to Sheffield. Neither journey is short or straightforward.
Travel isn't the only potential problem – one of the reasons that the proposed Christmas Eve game was put in the bin back in 2017 was because concerns were raised over the availability of volunteer stewards for the match on a day when so many people would rather not work. Without sufficient stewarding, the safety of attendees cannot be assured. The same issue has been brought up by the CST this time around, although there has not been a statement from Wolves regarding the issue – nevertheless, the Premier League appear to have determined that the potential safety issues do not outweigh the cash flowing into their coffers.
The direction of travel in the Premier League's scheduling has long been away from the fans in the stands and towards the rights holders, and that's a battle which was already lost long before the Premier League decided to ride roughshod over the wishes of Chelsea fans this Christmas. The rights deals for English football are so lucrative that fans' wishes will inevitably come a very distant second, but the fact that the Premier League has pushed through fan dissent when they bowed to pressure six years ago makes it clear that recent movement has continued away from the fans.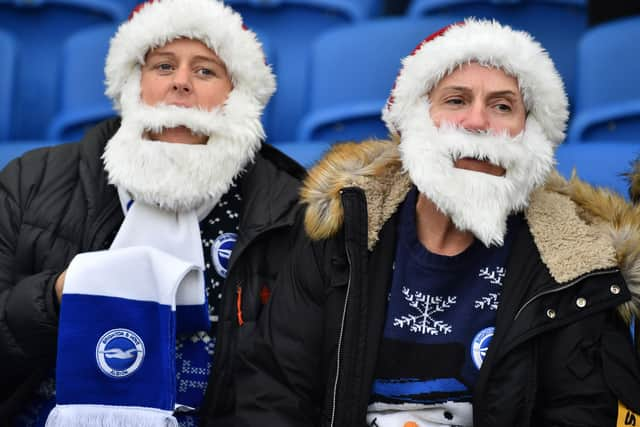 Perhaps there can be some fresh checks and balances installed – a limit to the number of times any given team's games could be 'flexed' into inconvenient slots would seem like a good start for both the Premier League and the EFL, and would probably win a great deal of approval from fans of clubs like Leeds United, who have an inordinate number of games moved to awkward slots for TV purposes due to their status as one of the most widely-supported clubs in the Championship.
Alternatively, the broadcasters could be banned from moving games which involve travel greater than a certain distance to evening kick-offs. It's one thing for a Leeds fan to be asked to get to Hillsborough or the New York Stadium on a Monday night, quite another if their game is against Plymouth Argyle. There are many possible improvements that could be made, but putting scheduling and ease of travel hand-in-hand seems like a necessary step.
It's a fact of the upper echelons of the modern English game that fans will routinely be frustrated or inconvenienced because they are simply worth less money to the Premier League and EFL than the broadcasters are – but if clubs and supporters groups, working in tandem, could force the authorities to the table to discuss long-term improvements to the scheduling, it would be for the best. As it is, fans are left trying to fight individual fires without the help of fans of other clubs – and these days, it's a battle they're losing.